100 USD USDT In Cedi: Using the prevailing exchange rate according to our coin calculator, $100 USDT is worth GHS 900, and an exchange rate of GHS 9.00/$ is the current market rate. This is the rate at the time of writing this article, cryptocurrency rates are subject to change.
You can make the argument that USDT is a Stablecoin, meaning the value is always at $1, however, socio and economic conditions don't remain the same and this affects the market exchange rate. Hence, check the exchange rate when you want to sell your USDT using our coin calculator.
100 USD USDT In Cedi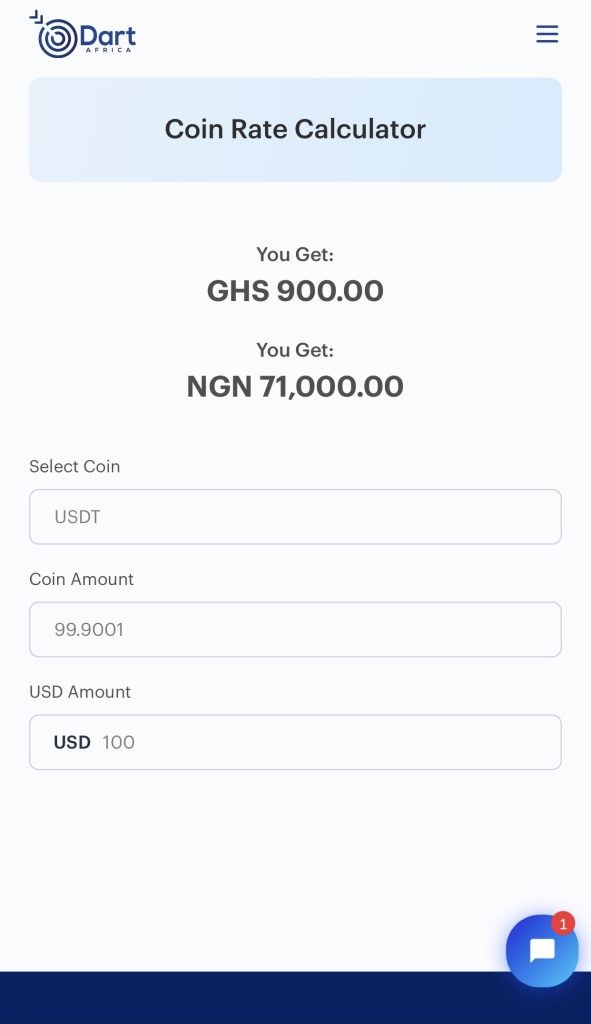 About Dart Africa
Dart Africa is a cryptocurrency exchange platform that predominantly operates in Nigeria and Ghana. Dart Africa allows cryptocurrency trader to easily convert their cryptocurrency to cash and get the cash in their bank account, all this is done without any technical know-how.
Dart Africa is a fully automated cryptocurrency platform. Selling Bitcoin and other cryptocurrencies for Cash is easy and straightforward with Dart Africa. The process of converting your Bitcoin to cash has been simplified to suit both professionals and newbies. Cash is paid out instantly once your coin is confirmed.
Why You Should Trade your USDT At Dart Africa
Let's start with what most crypto traders are most interested in, the exchange rate, Dart Africa offers the best exchange rate in the market. Dart Africa always offers the best trade rate in the exchange market. When you trade with Dart Africa, you can only sell your Bitcoin at the best rate available in the market. You can always check the rates for different cryptocurrencies using Dart Africa's rate calculator.
At Dart Africa, we've also ensured that our users can easily access and use the platform to sell any of their cryptocurrencies. If you are familiar with sending and receiving crypto coins, then you can easily sell your cryptocurrency on our platform.
Another reason to consider Dart Africa for your cryptocurrency trade is the speed of transactions on our platform. Apart from the time it takes the blockchain to authenticate a cryptocurrency transaction, which varies depending on the type of crypto coin you are transacting, your traded amount will reflect on your account within 5 minutes.
At Dart Africa, we understand the need for a customer support service. Hence, we have implemented a 24/7 customer support service to attend to our customers in case of any enquiry or any issue that needs resolving.
Also Read: Dart Africa: The Best Cryptocurrency Exchange In Africa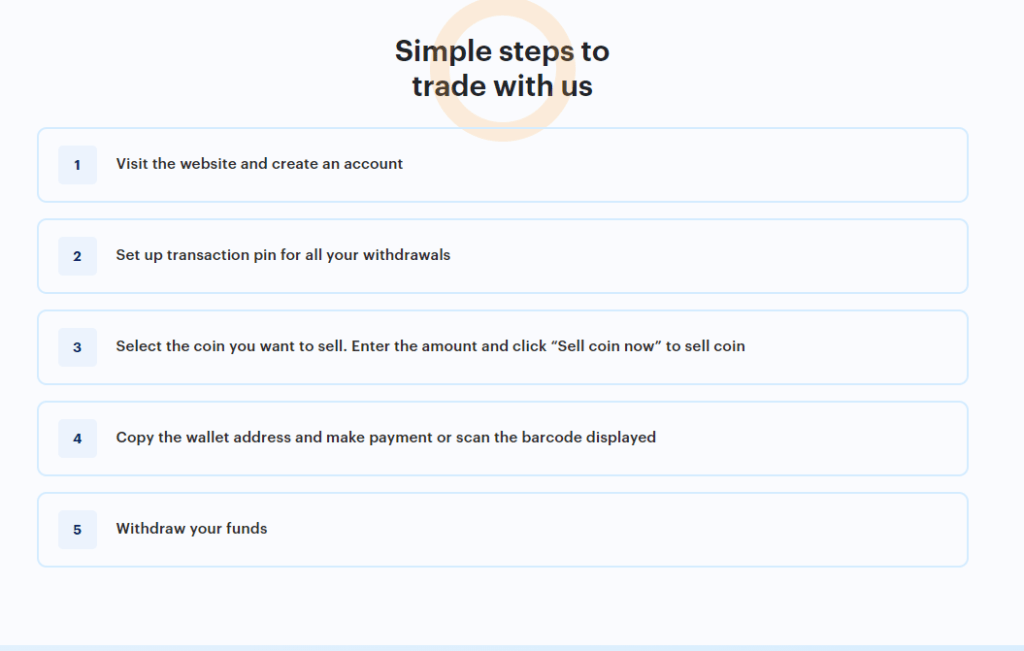 How To Trade USDT In Ghana – 100 USD USDT In Cedi
Go to Dart Africa's website or download the mobile app.
Log in to your account with your credentials or create an account if you don't have one.
Navigate to the sell coin interface on your account dashboard.
Click on Sell Coins.
Select USDT as the cryptocurrency you want to sell in the coin column.
Enter the volume of the USDT you want to sell, and the corresponding USD and Cedi amount will be displayed in columns. Note: the minimum dollar price of USDT or any cryptocurrency you can sell is $20.
Click on sell coins now.
A wallet address will be provided coupled with a QR code. You can send the crypto amount you selected from the step above by manually inputting the address or by scanning the QR code. Your Dart Africa wallet will be credited immediately after confirming the crypto transaction.