best crypto trading app in Nigeria: Whether apps or websites, so far it does the job; everybody wins. Using the best BTC trading website might just be the best decision you would make as a crypto trader in Nigeria. If you want to trade profitably and have your mind at rest, the best trading platforms are what you need.
To think that the best crypto trading platform is not just a façade or a smoke in the air that you cannot hold no matter how much you reach out. It is here, the very best crypto trading website in Nigeria and Ghana – Dartafrica.io.
Why is Dart Africa the best BTC trading website in Nigeria?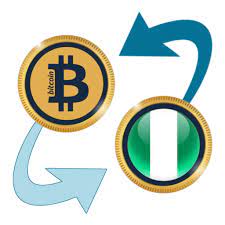 best crypto trading app in Nigeria
If you claim to be the best, you must have something going for you. For Dartafrica.io, there are a lot of factors that put us at the top of this pyramid. The following are why Dartafrica is the best BTC trading website in Nigeria:
Reviews and recommendations: There are no better ways to know the legitimacy of an entity than to check what others say about them. In this case, Dartafrica.io has a truckload of 5-star reviews from different users on various platforms. The mobile app on the Google Play Store has a rating of about 4.8 out of 5. That's an excellent rating that most crypto trading apps do not have. Click here to check out the Dartafrica mobile app on the google play store.
Ease of use: Both the website and app were built with the view of an easy-to-use trading interface in mind. If this would be your first time trading cryptocurrency for cash in Nigeria, Dartafrica would be a perfect fit for you. The trading and registration process are as simple as ABC. You get there, and you do it; no slows, no breaks, just trading.
Mouthwatering rates: If you want your crypto trades to yield the highest return for you in Nigeria, you should ensure you are getting your coins traded where the rates are best. There are a lot of thirdhand trading platforms that get trades crypto at ridiculously low rates. The rates here at dart Africa are the best you can get in Nigeria. Do you want to give it a try? Go to dartafrica.io/coincalculator to see the juicy rates on there for you. Select your coin and input the amount to see the value in naira, USD and Ghana Cedes.
Fastest payment: The joy of trading gift cards is getting paid once you need the money. No stories, no downtimes; just put in the figures and get your money in the bank. Dartafrica.io ensures that payment for all trades is settled immediately after the second confirmation sets in. The moment you send your coin and we have two confirmations locked in; your payment will reflect in your Dart wallet immediately. Click the withdrawal button to withdraw and add your preferred payment bank account to receive cash.
24/7 customer support: Dart Africa does not leave you stranded as you trade your coins. We understand that you might have inquiries, recommendations or feedback on our services. So, there is a 24/7 standby customer service to answer all your request as they come. There is a contact page on our website where you can easily get information to reach out via email, phone call, or fill out a form that states what you would need. The live chat button on the right bottom of the screen is also there to ask what you want and get instantaneous responses.
Informative Blog on crypto, finance, and other related topics: It is not enough that you trade crypto on dart Africa; there are also blog contents with quality information like this one that you need to become a better crypto trader. Blog.dartafrica.io is free for everyone.
How to sell Bitcoin in Nigeria with the best trading website
Log on to dartafrica.io or visit your mobile store to download the app. Search for Dartafrica, install the app, and launch.
Register an account. Click the sell now button to sign in or sign up. Enter your username, email address, country, phone number, and password to create your account. Enter a referral code if you have one. If you do not have one, agree with the term of trade to proceed. To complete your registration, check your email for a verification link. Verify your account by clicking the link; log in to your account afterwards.
Once logged in, go to the sell coin section to trade.
Select the coin you want to trade and input the amount. The system would return the equivalent value of your BTC in USD and Naira.
Click the sell coin button below. The payment wallet address will display; make payment as quickly as you can.
After two confirmations, your cash would reflect in the Naira wallet you have on the app/website. If you would like to withdraw, click the withdraw funds button. Enter/select your bank details, input the amount you want to withdraw, and you will receive payment immediately.