Cryptocurrency Exchange In Africa: Dart Africa is a state-of-the-art, local cryptocurrency exchange platform, with modern exchange techniques in place to serve and support our customers. With our automated trading platform, customers can sell their cryptocurrency any time of the day. Selling cryptocurrency for cash has never been this easy! Enjoy full automation of converting your crypto coin into cash.
Cryptocurrency Exchange In Africa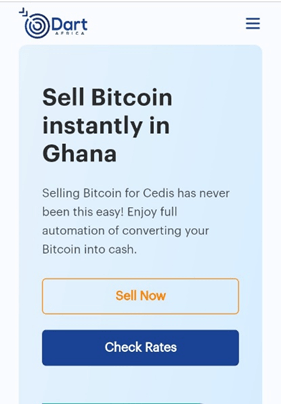 What Makes Dart Africa A Good Platform
The Exchange Rate Offered: At Dart Africa, your days of trading at loss are finally over, and you get to enjoy one of the best exchange rates in the market. Our rates are regularly updated to suit the prevailing fiscal and cryptocurrency market condition. As an organization, we understand the economic benefit of offering the best rate in the market to both our customers and the firm's goal. You can check the current exchange rate before committing to any trade using our coin calculator feature.
Transaction Period: Transaction time is another feature apart from the favourable exchange rate, Dart Africa is a customer-centric firm and we try our best to understand the needs of our customers, and one thing we have noticed from our survey is that no crypto trader wants delayed payment. The crypto world is a fast-paced one and so are our customers. We process payment in local currency into our customers' wallets within 5 minutes of verifying the cryptocurrency transaction. At Dart Africa, you receive payment almost immediately after making a trade.
Platform Accessibility: You can access our platform through our website or by downloading the mobile app on the Google Play Store. The platforms (both website and mobile app) have a great User Interface and User Experience design practice. With just a few coherent clicks you can successfully sell your cryptocurrency.
Cryptocurrencies traded on Dart Africa
Bitcoin
Ethereum
BUSD
USD Coin
USDT Tether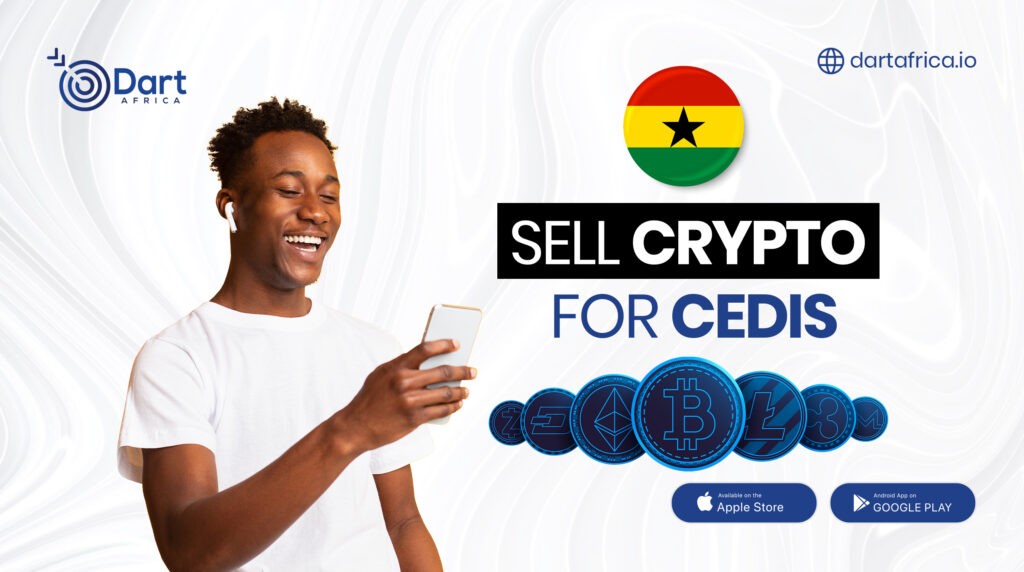 Also read: Reliable Platform To Convert Your Cryptocurrency To Naira Or Cedi
How To Trade Cryptocurrency On Dart Africa
– You need an account on Dart Africa to sell your crypto coin. For existing users, you can simply log in with your credentials.
If you are new to our platform, create an account with a
valid email address
phone number
preferred username &password.
– On your first login, you will be asked to set up a 4-digit PIN, which will be used to authenticate transactions on your account.
– On your account dashboard, there is a sell coin interface in a grid layout. Input the coin type you want to trade and the amount in units or dollars. The coin calculator will convert it to your local currency (Naira or Cedi). Note; the minimum dollar amount of crypto you can trade on Dart Africa is $20.
– After you click on "sell coin now", the system will provide a wallet address to send your crypto to including the right information to ensure a successful and valid transaction. You will be credited based on the amount of crypto you send to the address provided not what you input on the coin calculator.
– Your account will be credited within minutes of verifying the cryptocurrency transaction by our team. Note, the time taken to complete crypto transactions varies from one another, while USDT might be completed within 2 minutes or less, Bitcoin might take up to 15 minutes or more than that, it's all up to the blockchain.