WHAT IS A PEER-TO-PEER CRYPTO EXCHANGE?
BEST P2P CRYPTOCURRENCY EXCHANGE.: Bitcoin peer-to-peer exchanges are exactly what they sound like, an exchange where users can exchange Bitcoin directly with one another. Despite every cryptocurrency trade you perform being between two parties, you are rarely ever able to choose the individual with whom you are trading, have to send your funds or assets to an exchange platform, pay fees multiple ways, and have a limited number of options for paying.
In addition, you will need to go through Know Your Customer processes to trade on a centralized exchange, such as Binance or Coinbase.
There is no need to verify your identity with peer-to-peer exchanges, you can browse sellers and see payment terms and fees for each method of payment accepted, and you do not need to forfeit control of your funds. Peer-to-peer exchanges provide one of the major benefits in that there is no single point of failure, unlike centralized exchanges, since no funds are held on the exchange, but rather it is a place where buyers and sellers can connect.
WHAT IS THE PROCESS OF PEER-TO-PEER EXCHANGE?
P2P exchanges generally operate the same way. The site requires only your email address and a password to register, there is no need to verify your identity. People are listing buy and sell offers for Bitcoin, and other altcoins depending on where they are on the exchange, whether they are selling their holdings or adding to them.
There are usually minimum and maximum amounts associated with each offer, different payment methods, and different rates. To make a purchase, a buyer simply browses through the various offers, finds the one that meets their needs, and contacts the seller to complete the deal. Sellers simply list what they have for sale, what payment they will accept, and any extra fees they may be charged.
P2P EXCHANGES: WHAT TO LOOK FOR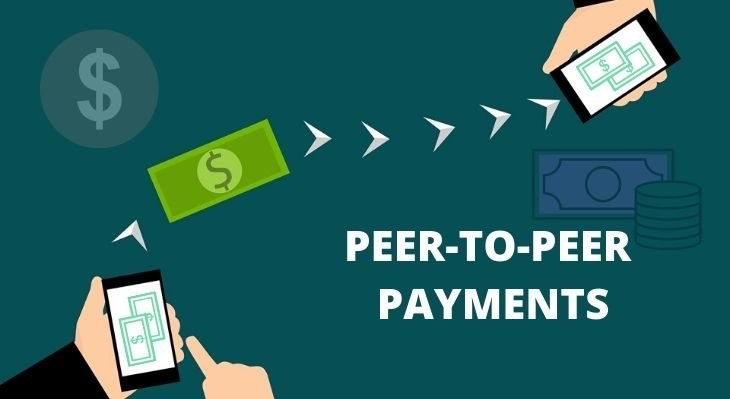 BEST P2P CRYPTOCURRENCY EXCHANGE
Security
As the user of a P2P exchange, you are responsible for your security due to the direct person-to-person nature of the exchange. Certainly, there are safety measures such as arbitration and security deposits held in escrow, but you are responsible for determining whether a buyer or seller is a reliable partner.
Fees for trading
P2P crypto trades, due to their non-custodial nature, will likely have lower fees than they would at a traditional centralized exchange. Bitcoin is generally not priced at a premium on P2P exchanges, you only pay a fee if you advertise on the site, which is not the same as simply posting a buy or sell offer in the marketplace. A central authority can't take a cut from transactions since they are conducted directly between users. The fees are usually 1% or less, total, and are usually only incurred on the seller's end. When using an alternative payment method, fees are generally higher.
Methods of payment
There are differences between exchanges and sellers when it comes to this. Certain sellers only accept certain payment methods, such as bank transfers, credit or debit cards, or crypto. Sellers of other goods and services might accept different payment methods, such as PayPal, gift cards, and rewards points. Consider each exchange's payment method if you are looking for an innovative way to buy or sell Bitcoin.
Size
A P2P exchange has the inherent disadvantage that there are likely fewer users on the sites, resulting in a lower volume of transactions. A P2P exchange with high traffic and therefore volume will make it easier to find a swift buyer or seller, otherwise, you may have to wait a long time to complete a trade.
BEST P2P CRYPTOCURRENCY EXCHANGE.
BINANCE
Almost 60 different cryptocurrencies can be purchased on Binance, which makes it one of the best Bitcoin peer-to-peer exchanges. These include Litecoin, Chainlink, and Dogecoin. Binance's P2P altcoin exchange also charges a maker fee of up to 0.35%, while there are no taker fees to deal on Binance. Besides that, it is largely used by P2P advocates around the world who want to buy and sell various altcoins.
PAXFUL
Paxful is one of the leading p2p crypto exchanges in the United States. As much security as possible will be built into all peer-to-peer transactions. Providing biometric data is part of the verification process, which helps to ensure the security of transactions. Unlike other platforms, Paxful charges flat fees for various actions, but buying cryptocurrency is always free. There is a fee of 0.5% to 5% depending on the currency.
LOCALBITCOINS
With LocalBitcoins, users can buy cryptocurrencies in minutes. It is a top peer-to-peer crypto exchange that mainly matches local buyers and sellers, making face-to-face exchanges possible for those interested. Additionally, the company charges a flat 1% fee on all trades for sellers. Bitcoin traders are exempt from this fee. The transfer of funds between LocalBitcoins wallets is free for users.
To exchange your Bitcoin and other cryptocurrencies for cash instantly, Visit Dart Africa today !