trade your crypto for cedis: Have you been on the lookout for the platform that offers the best rates for crypto trading in Ghana? Or how you might be able to trade crypto for cedis profitably? Look no further as Dart Africa brings you to a place of rest with mouth-watering crypto to cedis rate.
Smart traders on the crypto market are often in search of the crypto platform that offers the best rate for every coin they are willing to sell before making their pick on what App or site is the best. What else could ever be a worthy measure to ascertain which trading platform should be the best if not that which offers the users the opportunity to be the richest in the hood? Some traders believe that not all platforms that offer great rates are to be trusted. For all that you know, juicy rates might be bait to lure people into the shackles of a scam platform.
Then what else could be a notable yardstick for choosing the best trading platform in Ghana?
Trade your crypto for cedis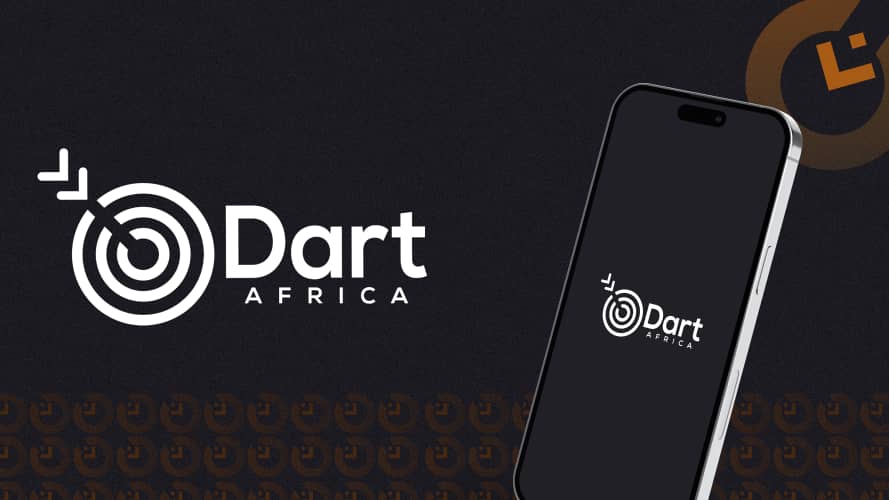 Qualities of the best trading platform in Ghana
Note that the opinion on what is best depends on what the trader is looking for in a trading platform. Some are only there for profit. Others are there for the security and reliability that they offer. Here are some characteristics that you should look out for when choosing a trading platform in Ghana:
Quality security: You must be sure that your funds are very secure on this platform. Do not just send crypto for conversion on an exchange without getting some level of assurance that your funds are safe. This quality will lead us to our number two quality of a credible trading platform in Ghana; Trader's Review. To be sure of the platform's level of security, you must first get reviews from clients and friends around if they already tried out the platform, and what their experience was after doing so.
Previous ratings from Traders: It is important to check out reviews of those who have tried out their platform before going ahead. A platform that does not have any portal for new traders to dig up information from is most likely a fraud. For Dart Africa, the mobile App on the Google Play Store and some other online review platforms are an avenue to see what previous traders have said about the exchange. With a 4.8 of a 5-star rating, you can be sure that Dart Africa has proven itself to be both credible and profitable.
All-around-the-clock Customer service: For a platform you are trying for the very first time, getting the help you might need is a very crucial factor. If the platform offers slow or no customer service, you might not want to bother adding it to your list of considerations. At Dart Africa, there are various channels through which traders can get support on the contact us section of the website. Hit the live chat icon on the lower right corner to get instant answers to your query. This feature is available before, during, and after trading.
Transaction speed: The rate of delivery of any platform that trades crypto is most important considering the nature of crypto trading. The irregularity of crypto assets makes it a matter of urgency when trading them for cedis. Dart Africa offers instant cash out for crypto to cedis transactions in Ghana. No need to wait for so long to get paid. You can start trading now and get cash in your local bank in a matter of minutes, any time around the clock.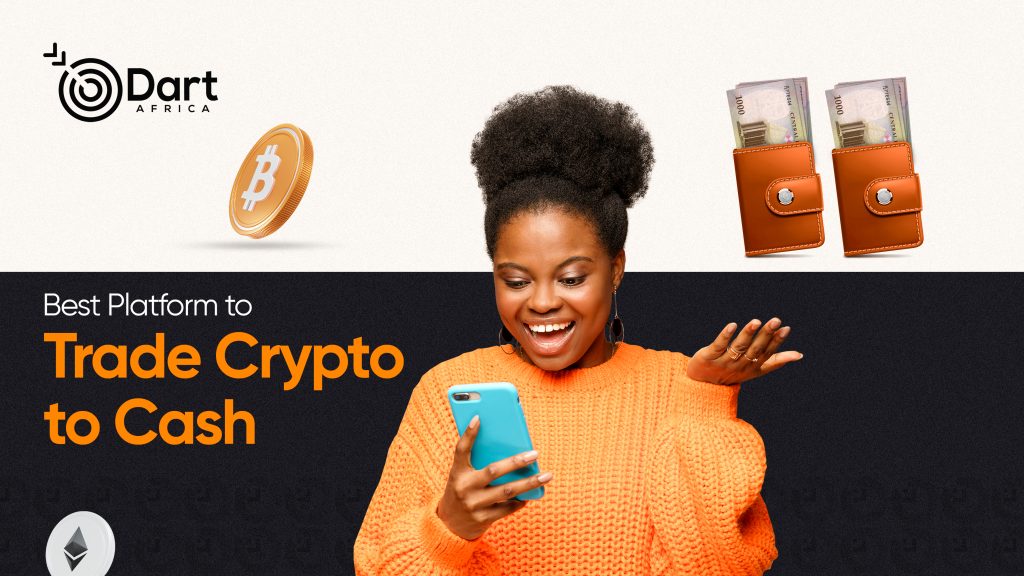 Sell coins at the platform with the best rates for trading crypto in Ghana
As we have established that your number one pick for trading crypto in Ghana is Dart Africa, it is only natural that you know how to sell your coins now. The steps below will guide you on how to trade crypto for cedis in Ghana:
Download Dart's mobile app on the Google Play Store for Android users only. If Android apps don't work for you, the website at dartafrica.io works just the same. Visit the website with any browser of your choosing.
Click on "sell coin"
Enter log in details or click sign-up below if you do not yet have an account with Dart Africa.
Provide the necessary information, proceed to verify the email address and log in.
Select your coin type and enter the amount in the trade section on the dashboard.
Check rate, submit and send coins to the wallet address on display. No added charges; you will get what you pay for.
The payment will reflect on the Wallet balance on the dashboard after two confirmations of your payment. Feel free to hit the withdrawal button to get funds to your local bank account as soon as the funds appear.