How to use bitcoin machine: A Bitcoin ATM is a Teller Machine similar to the regular Automation Teller machines used to withdraw cash from traditional bank accounts and make other transactions like transfers, balance inquiries, and more.
These Bitcoin ATMs are also known as Bitcoin Teller Machines or BTMs. They are one of the fastest growing technologies in the crypto world that aids the accurate transfer and delivery of crypto funds around the globe.
How to use bitcoin machine
BTMs are a popular and convenient alternative to bypassing the traditional trading system of buying and selling Bitcoin with cash or trading apps. Ethereum (ETH), Litecoin (LTC), Bitcoin cash (BCH), Dash (DASH), and a few other cryptocurrencies also have ATMs like BTC. This crypto technology is one of the ideas that has brought a whole new colour to the concept of Crypto trading in the world over the past few years.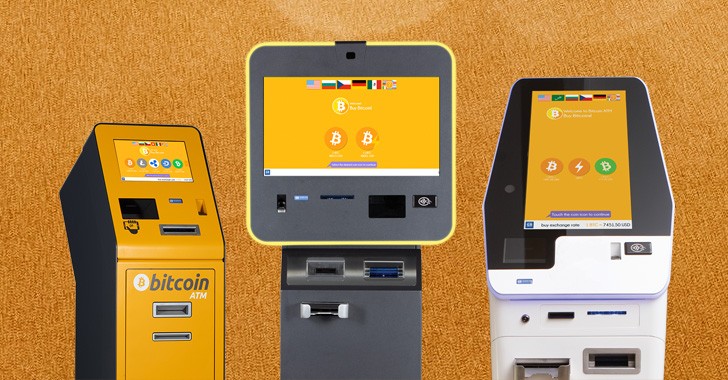 If you are yet to trade cryptocurrency using the ATM system or would like to learn more about using the Bitcoin Teller Machine (BTM), you should stick around till the end of this article. In this post, we would be shedding light on some very interesting points about Bitcoin ATMs. We would also provide helpful tips on "how to successfully trade bitcoin for cash" without troubles in Nigeria and Ghana. Also, we would provide meaningful insights to answering some of the commonest questions that are often associated with using a Bitcoin Automated Teller Machine (ATM).
What is a BTC ATM or BTM, or Bitcoin ATM?
First off, a BTM is everything like a regular ATM in that it looks and operates the same way. However, what differentiates them is that BTMs are used to buy and sell BTC and not for transacting regular fiat notes. They are connected to online Bitcoin wallets as opposed to regular ATMs that are connected to bank accounts. Bitcoin ATMs are of two types; Unidirectional Machines and Bi-directional Machines.
The Uni-directional Machines are those Bitcoin machines that only work for either buying or selling bitcoin. On the other hand, the Bi-directional Machines are those that work for both buying and selling of BTC. In the same way, ATM users must own a bank account to use the Machine, BTM users must also have a bitcoin wallet where they will buy and sell their BTC to use the Bitcoin Machine.
How to use a Bitcoin ATM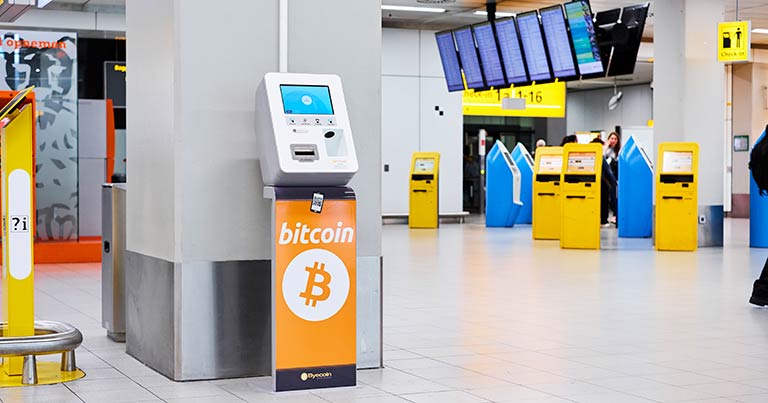 Dissimilar to traditional ATMs that allow users to deposit and withdraw funds physically to and from bank accounts, Bitcoin ATMs have their transactions based on the Blockchain network. They send and receive Bitcoin through Bitcoin wallets with QR codes. The typical process for buying BTC on a Bitcoin ATM is:
Enter your phone number: To avoid money laundering and other issues that may come with trading BTC anonymously, Anti-Money Laundering (AML) and Know your customer (KYC) is now crucial to owning and transacting BTC. Bitcoin ATMs require identity verification via a code that would be sent to the user's mobile number to verify wallet ownership and authorize transactions. The identity verification technique for some BTM might be scanning the user's government-issued ID or Fingerprint. So, stay prepared for whichever one you get.
Verify your identity: After inserting the phone number, the BTM will send a verification code that gives the user access to trading with their wallet. Enter the code in the area provided when received, and you can process it afterwards.
Scan your Bitcoin wallet QR code: The wallet QR Code is what represents your wallet address in conventional mobile app trading. If you do not already own a wallet, get one from any crypto trading app or exchange. This wallet address is the identity indicator of where the BTM will send your Bitcoin after purchase.
Insert your cash into the Machine: Just like typical deposit ATMs that accepts cash deposit into bank accounts, you will insert the amount of BTC you want to buy. After inserting cash, the Bitcoin ATM will display how much it detects and the value of bitcoin it can purchase. For instance, it could show $1000 = 0.0211BTC.
Confirm the amount, and complete the transaction: Double-check the amounts and hit "confirm" or "buy" to complete the purchase. The purchased BTC quantity will now be credited to the receiving wallet that was scanned earlier.
To sell BTC with a BTM, the process is almost the same as withdrawing money from a regular ATM. However, the approach may slightly vary for different machines. Here are the steps to selling BTC for cash with a typical Bitcoin Machine:
Hit Sell coin on the Machine
Scan your wallet QR Code
Verify ID with Phone number, fingerprint, or a government-issued ID
Send crypto to the displayed address and confirm the completion of the transaction
Receive cash and keep the receipt
Sell BTC for the best rates in Ghana and Nigeria
If would like to trade BTC for instant cash in Cedes and Naira, we can get you set in no time. Visit Dartafrica.io to start trading or contact Dart Africa via the provided contact details on the contact page. The Mobile app is also up for instant installation on the Google Play store. Click here to download the Dart Africa Mobile app.