Can Doge Coin Be Converted To Cash: Dogecoin (DOGE) is a cryptocurrency built using the foundation code from Bitcoin (BTC), Litecoin (LTC), and Bitcoin fork Lucky Coin (LKY). DOGE was designed to make fun of the Bitcoin hype but eventually gained a significant acceptance following the image of a Shiba Inu plastered onto a crypto coin.
Can Doge Coin Be Converted To Cash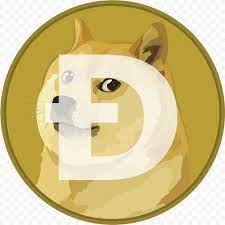 Yes!!! You can exchange your DOGE for cash in your local currency, all you need is an exchange platform that allows withdrawal in your local currency. Converting Dogecoin can be pretty straightforward if you choose the right crypto exchange platform.
If you are in Nigeria or Ghana, the best platform to trade your Dogecoin for cash is Dart Africa. Dart Africa is an automated crypto exchange platform where you can sell your cryptocurrencies and receive cash to your bank account within minutes. Our platform is designed to be suitable for both Amateur and Professional cryptocurrency traders.
Why Trade your DOGE on Dart Africa
The Exchange Rates: We are one of the best platforms to trade your DOGE in Nigeria and Ghana because of the good exchange rates offered for the crypto coin. We are for our customer-friendly rate. When you trade your Dogecoin with us, you get the best value for your money. You can use the coin calculator feature on both our platforms (website and mobile app) to check the current exchange rate for Dogecoin, you simply choose Dogecoin as your preferred coin and input the amount either in Dollars or DOGE, the equivalent value in Naira and Cedis will be displayed.
Full Automation: Selling your Dogecoin and other cryptocurrencies for Cash is straightforward with Dart Africa. The process of converting your Dogecoin to cash either Naira or Cedis has been simplified to work for both professionals and newbies in the crypto exchange sphere. You receive payment for your DOGE immediately our system confirms the DOGE you sent to the wallet provided. (more on how to convert your crypto later).
Customer support system: we have integrated a 24/7 customer support system on our platform to allow our customers to lodge any issues they might have encountered while trying to trade their cryptocurrency on our platform.
Secured: You will enjoy 100% security on your data and trade on Dart Africa. Our platforms (mobile app and website) have an all-encompassing firewall that helps keep customers' information and accounts safe and intact. Download our mobile app on Google Play Store and App Store.
How to convert Dogecoin
As stated earlier, our platform has been simplified to aid easy navigation. It is easy to convert your DOGE or any other tradable cryptocurrency on our platform, you basically have to send the DOGE token to the wallet address provided to you and payment will be in your account within a couple of minutes. Follow the steps below to trade your Dogecoin;
Go to our website (dartafrica.io) or download the mobile app.
Create an account with your correct credentials or log in to your account if you already have one.
Click on the toolbar icon ( three straight vertical lines on the top left corner). You will see this on your account dashboard.
Click on Sell Coins from your account dashboard.
Select DOGE as your preferred coin option in the coin column.
Enter the volume of DOGE you want to sell, and the corresponding USD and Naira amount will be displayed in columns. Note: the minimum dollar price of DOGE or any cryptocurrency you can sell is $20.
Click on sell coins now.
Cryptocurrencies traded on Dart Africa:
Bitcoin
Ethereum
Dodge Coin
Litecoin
USD Coin
USDT Tether
Where DOGE can be spent directly
Dogecoin has been popular enough to be accepted by some retailers. Below are some notable companies that accept DOGE as payment.
Tesla (merchandise only)
Dallas Mavericks
Newegg
Keys4Coins. …
AMC Theaters. …
GameStop. …
airBaltic. …
Bitrefill.
Twitch
There are many more retailers that accept DOGE as payment, but the ones noted above are the most reputable.
Can Doge Coin Be Converted To Cash read also How can I sell my USDT for Naira or Cedis?