CHOOSING A PLATFORM TO TRADE CRYPTOCURRENCY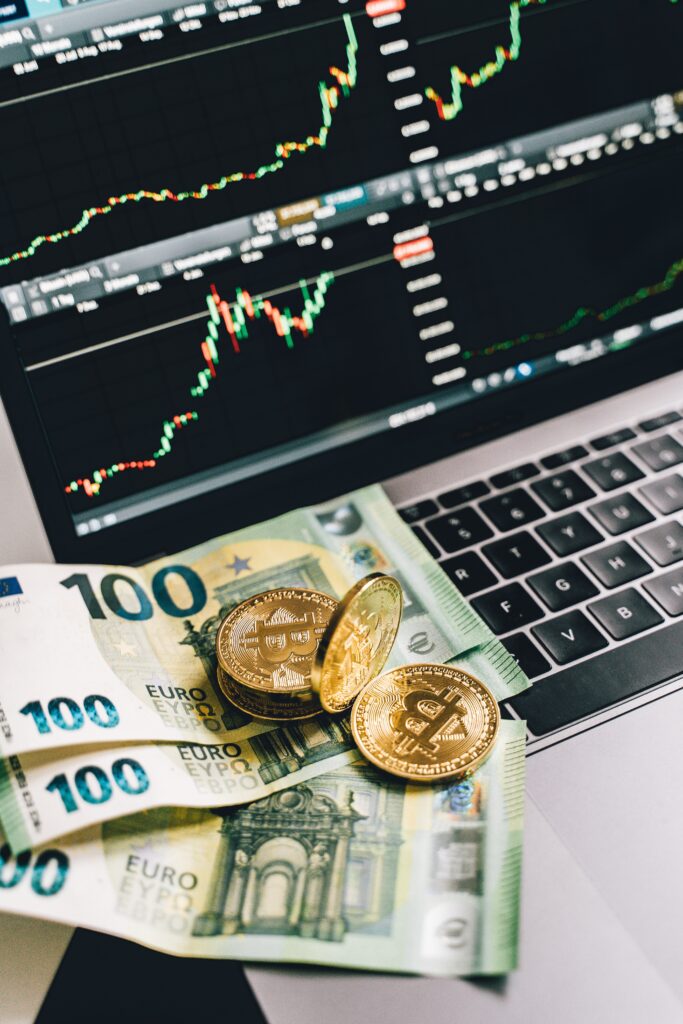 CHOOSING A PLATFORM TO TRADE CRYPTOCURRENCY: There are a lot of investment options available, and choosing the right one can be challenging. Over the past few years, cryptocurrencies have become incredibly popular. It is crucial that you find the right cryptocurrency trading platform before you attempt this type of trading. Cryptocurrency trading may seem easy, but it's complex. It is possible to trade on various trading platforms where each offer something unique. Before choosing a cryptocurrency trading platform, take a look at the following considerations:
`1. THINK ABOUT FUND SECURITY
Using a cryptocurrency platform requires you to check the fund security first. To ensure your money is protected, you want to ensure that there is a guarantee in place before you make a large deposit. Some of the largest cryptocurrency platforms have gone bankrupt, taking with them investors' money.
Losing a large amount of money because you failed to do your research is the last thing you want to happen. You can determine if a particular platform is the best choice for you by learning what protections it offers.
A cryptocurrency trading platform typically posts this kind of information on its website. Before investing your hard-earned money into this platform, make sure you are familiar with all the information.
2. CRYPTOCURRENCIES IN CIRCULATION
Before using a cryptocurrency exchange, you should also learn how many different currencies they support. Choosing a cryptocurrency to invest in can be a challenge since there are more than 1300 options available.
The majority of cryptocurrency options on the market are peer-to-peer, so they aren't available on most exchanges. Almost all cryptocurrency exchanges offer a small number of investment options. Consider your interests in cryptocurrency options by taking some time to research them.
By gathering all of this information, you can determine which exchange is appropriate for you. Taking this decision too quickly might result in problems down the road and cost you huge sums of money.
3. FEATURES TO KEEP YOU SECURE
Every trading platform, regardless of its type, must offer security. It is highly recommended that your chosen platform be equipped with two-factor authentication, the currently acceptable level of security. If a platform lacks two-factor authentication, it should not be trusted.
The use of two-factor authentication is important; however, it is not sufficient. After you have verified the presence of two-factor authentication, you need to determine if the trading platform you may use also supports it. Furthermore, check with the platform if it has taken any additional steps to increase security for its users. Generally speaking, more is better when it comes to security.
4. EXCHANGE OF FIAT
For cryptocurrency investors to sell their fiat money for tradable units, they need an easy exchange mechanism. As you generate crypto profits, you would also want to be able to easily convert them into regular currency. Enter, FIAT exchange.
You should be aware that every platform will offer different FIAT options. In addition, each FIAT option requires the bank to be part of a specific consortium. As such, you should determine if the banks by which you deposit your funds to the platform's FIAT exchange system, and also the options that said the platform provides, are compatible with said platform's FIAT exchange system.
5. COMPLEXITY OF THE TRADING PLATFORM
To operate a cryptocurrency trading platform efficiently, you need to find one that is intuitive to use. Several mistakes can be made by trying to trade on a platform you cannot operate. The platforms that offer cryptocurrency trading have free trials available.
You can utilize these free trials to see how easy it is to use the platform and which currencies they support.
You may want some advice from an experienced cryptocurrency trader when choosing a trading platform. Such professionals can help you steer clear of many mistakes.
6. UI AND UX DESIGN.
User interfaces and functionalities are critical for a cryptocurrency investor. You can make better decisions and accomplish more on the exchange if you have an intuitive interface and a good user experience, regardless of how seasoned you are in cryptocurrencies or how long you've been trading for. Depending on the individual, different interfaces will offer a different user experience.
Transaction volumes will, however, grow the fastest for the exchanges offering the best user experiences. Due to an exchange's value largely due to its number of users, exchanges can make their experience more user-friendly by increasing their number of users and transactions.
7. CHARGES
A nominal fee is charged by pretty much every crypto-trading platform. It is important to note that the prices of these platforms aren't uniform, which means a particular platform might charge less or more than another.
The fact that the platforms charge these trade fees in percentages makes them essential for traders. The likelihood is that you will be performing regular purchases and sales, which translates into a high cost per trade. Furthermore, a few platforms even charge withdrawal fees.