Crypto Trading A-Z in Ghana: Cryptocurrency trading has emerged to be one of the most profitable tradings in recent years. However, to make good use of trading crypto, you must be well-versed in all aspects of cryptocurrency trading. In essence, knowing the A-Z of crypto trading in Ghana will enhance your chance of becoming a profitable cryptocurrency trader.
In the context of this article, understanding the A-Z of crypto trading implies knowing what cryptocurrency and crypto trading is, the various kinds of cryptocurrencies, methods of trading cryptocurrency, and how to trade crypto profitably in Ghana.  
What does Cryptocurrency and Crypto Trading mean?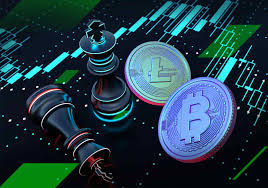 Crypto Trading A-Z in Ghana
A cryptocurrency is a form of currency that is digitalized or exists virtually. It is built using a method called cryptography, which secures crypto transactions and makes them privy to only the parties involved in a crypto transaction. Cryptocurrencies are decentralized currencies which are built basically on blockchain technology. This decentralization also prevents cryptocurrencies from being issued by single entities like the government, making any form of manipulation impossible.
The upsides of cryptocurrency include being a faster payment method that eliminates the fear of a failed transaction and the potential of profitability if traded rightly. Different crypto assets have their varied distinctive features; however, getting them is mostly the same. A few methods of getting cryptocurrency may include mining, buying them from crypto exchange platforms, or getting them as rewards for tasks. On the other hand, the downsides to cryptocurrency trading may include their use in crimes, the high consumption of energy that goes into mining them, and volatility in their prices.
Crypto trading means buying and selling cryptocurrencies through crypto trading or exchange platforms. Therefore, if you are a crypto trader in Ghana, you should look for reputable cryptocurrency trading or exchange platforms that offer crypto trading services in Ghana.
Cryptocurrency Types
As a cryptocurrency trader, you need to know the various kinds of cryptocurrencies in the market, as there are different types, and this difference is mainly due to the blockchain they are built on. Having an understanding of the nature of the coin or token you want to trade can help you know its function and ultimately utilize it well.
Below is a highlight of cryptocurrency types and their functions:
Transactional Tokens
These tokens are designed or built to serve as payment methods. An example of a cryptocurrency in this category is Bitcoin.
These tokens are designed to aid blockchain applications. Solana is a major one in this category.
These tokens have their specific functions in a crypto project's ecosystem. They are cryptocurrencies on a smart contract blockchain and only have a use case within its smart contract protocol. An example is Ethereum.
Different Ways of Trading Cryptocurrency
Staking tokens. You earn with staking by holding and supporting specific proof-of-stake cryptocurrencies. In this case, you can hold either a buy position or sell.
Trade with algorithm. In this method, computer actions are programmed to execute trades following the prescribed market rules and conditions.
Day trading involves executing and closing trades on the same day. The goal of a day trader is to gain profit from the changes in price within a short period.
Spot trading is the most common trading method. Traders sell and buy tokens at the current market prices.
Go on long-term trading. Unlike day trading, instead of closing a position on the same day, you hold it for weeks or months. This strategy is known as position trading.
You may not want to hold your position and close within a day or hold for several weeks. You may decide to hold off between some days to a few weeks. This kind of trade is known as swing trading.
Crypto trading with leverage. This is when a trader trades with borrowed funds in addition to their capital to increase profit propensity. Of course, traders must note that the greater the leverage, the greater the risk.
Trade your crypto directly with another cryptocurrency trader using crypto trading or exchange platforms or marketplaces. This method is called peer-to-peer crypto trading.
Trade Cryptocurrency For Cedis in minutes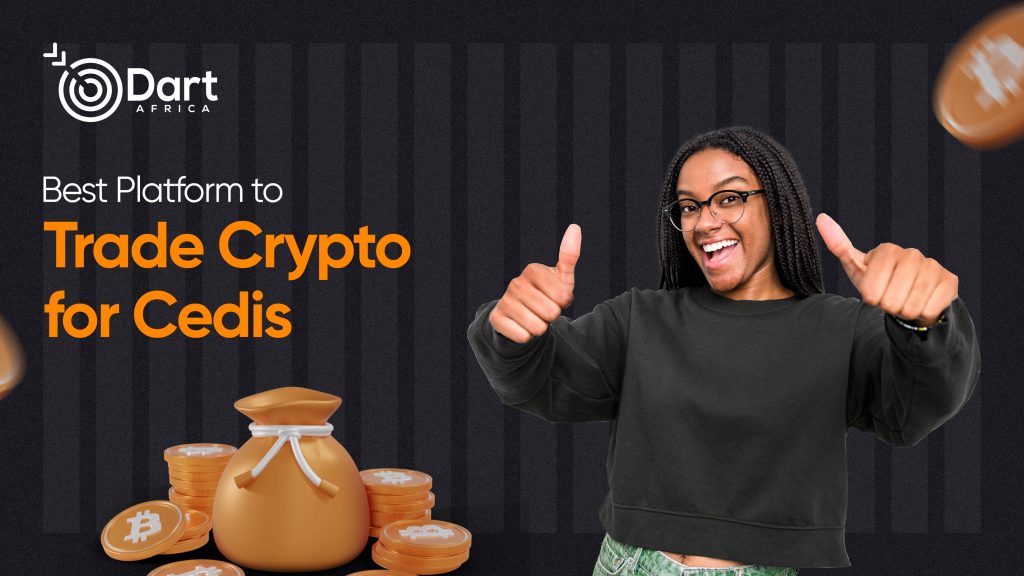 Another way you can trade your crypto profitably is by selling your cryptocurrencies for your local currency. If you are going to trade your crypto in exchange for Cedis in Ghana, go with Dart Africa. There are other crypto trading platforms; however, Dart Africa offers the most exceptional crypto services. Among other benefits, Dart Africa offers you 100% free trading, the best rates, and fast transactions. Also, you can access Dart Africa customer service anytime.
Here is how you can exchange your crypto in Ghana with Dart Africa:
Visit Dart Africa website (dartafrica.io).
If you are new to the page, register with the required information and verify your email address.
Log into your dashboard and move to the sell coin area on the page.
Choose the coin you want to sell and fill in the amount.
A cryptocurrency address will be provided for you to send the coin to.
Transfer the coin of choice to the address and wait.
Your payment will be sent instantly to your dashboard after just two confirmations of the transaction.
Add your local bank account details and withdraw funds instantly.
Crypto Trading A-Z in Ghana – Crypto Trading A-Z in Ghana