Dart Africa: The Safest And Most Reliable Platform To Sell Your Bitcoin
Despite financial constraints faced by the government, Bitcoin remains highly popular and widely traded in Nigeria. The majority of Bitcoin buyers and sellers in the country belong to the younger generation, who display a strong interest in cryptocurrency adoption.
Dart Africa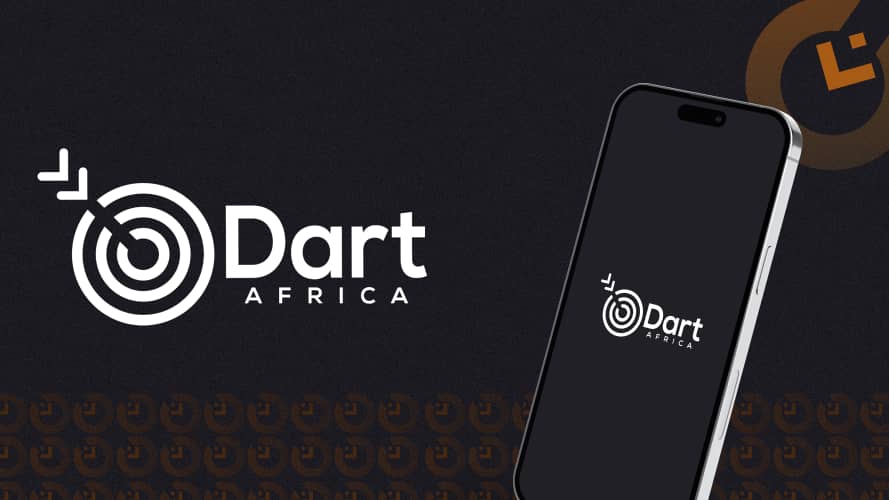 Dart Africa is a local cryptocurrency exchange platform that employs cutting-edge techniques to cater to and assist its customers. Our automated trading platform allows customers to sell their cryptocurrency anytime, offering unparalleled convenience. Converting your crypto coins into cash has never been easier, thanks to the seamless automation provided by Dart Africa. Dart Africa is a cryptocurrency exchange platform that offers fast, reliable, and transparent services.
Factors of A Good Crypto Exchange To Sell Bitcoin In Africa
Better Rates:
In the realm of crypto trading, traders are always seeking the most favorable exchange rates. Dart Africa stands out by offering the best exchange rate for Bitcoin exchange in Africa. With automatic rate updates, customers benefit from the most advantageous exchange rate available in the market.
Active Social Media Account:
When selecting a platform to sell Bitcoin, it's essential to consider its social media presence. An ideal cryptocurrency platform should actively engage with its users across various social media platforms. Stay connected with Dart Africa by following them on popular social media channels like Twitter, Instagram, and Facebook.
Fund Security:
A reputable exchange, such as Dart Africa, safeguards your funds against scams by implementing robust security measures like Two-Factor Authentication (2-FA) and the Know Your Customer (KYC) process for account verification. With the utilization of cutting-edge security features, the platform ensures the utmost protection for your cryptocurrency assets.
Convenience And Ease:
One of the most remarkable features of the Dart Africa platform is its ease of use.
The platform is designed to be easily used by both professionals and beginners in the cryptocurrency industry. Selling Bitcoin and making withdrawals on the platform is easy.
Great Customer Support:
We also offer a 24/7 customer support experience. You can contact our customer support through the platform and social media pages.
How To Sell Bitcoin On Dart Africa
You need an account on Dart Africa to sell your crypto coin. For existing users, you can simply log in with your credentials.
On your first login, you will be asked to set up a 4-digit PIN, which will be used to authenticate transactions on your account.
Your account dashboard has a sell coin interface in a grid layout. Choose Bitcoin as the coin type you want to trade and the amount in units or dollars. The coin calculator will convert it to your local currency (Naira or Cedi). Note; the minimum dollar amount of Bitcoin you can trade on Dart Africa is $20.
After you click on "sell coin now," the system will provide a wallet address to send your crypto to, including the right information to ensure a successful and valid transaction. You will be credited based on the amount of crypto you send to the address provided, not what you input on the coin calculator.
Your account will be credited within minutes of verifying the cryptocurrency transaction by our team. Note the time taken to complete crypto transactions varies from one another. While USDT might be completed within 2 minutes or less, Bitcoin might take up to 10 minutes. It depends on the Blockchain Network.
How To Withdraw Your Funds After Selling Bitcoin
Withdrawing your funds from your Dart Africa is easy and quick to complete. To withdraw your funds from Dart Africa:
Click on Withdraw
Indicate the amount you would like to withdraw and select "continue."
Select the bank you would like to send your money. You must add your bank details if you haven't done that before.
Enter your transaction pin.
The funds will be reflected in your bank account after confirming the transaction.