Does Coinbase Work in Nigeria: Cryptocurrency is now very popular, even in developing countries like Nigeria, Ghana, Kenya, etc. The fascinating features associated with it make people flock around it. Most people, including those who do not know about cryptocurrencies, want to experience having an asset. With this issue comes the need for exchange and trading platforms. And thankfully, there are a good number of them. The likes of Coinbase, Binance, DartAfrica and so on.
Does Coinbase Work in Nigeria
Due to some controversies around the issue of some countries having the privilege of using some cryptocurrency exchange and trading platforms while others are deprived of it. Questions like the topic of this article arise, such as, "Is Cryptocurrency Trading available in Nigeria?", "What is The Latest Cryptocurrency News in Nigeria?", "Which Cryptocurrency Exchange Platforms Can Be Used in Nigeria?", "Does Coinbase Work in Nigeria?" and other related questions. If you have been wondering if Coinbase works in Nigeria or if you can buy crypto on Coinbase in Nigeria, keep reading.
What is Coinbase, and Does it Work in Nigeria?

Coinbase is one of the world's top and most reliable crypto exchanges. This platform was founded by Brian Armstrong and Fred Ehrsam and has been in existence since 2012. The platform offers several kinds of crypto exchange services to its clients, including the exchange of cryptocurrencies by the users on the platform and seamless conversion of cryptocurrencies.
It also has an application with user-friendly features, hence, it is a good place for beginner traders to start. They can sell, trade, and hold the cryptocurrencies of their choice. Among the one hundred countries that can use Coinbase, 25 African countries can assess Coinbase services, and Nigeria is one of them. However, it was granted access recently. So, here goes the answer to your question, Coinbase works in Nigeria.
However, here are things to note. The Nigerian currency, Naira, is not accepted as a fiat currency on Coinbase. Hence, NGN pairs are not available on the platform. Also, there is no platform where Nigerians can trade their local currency for cryptocurrencies. You can only access Coinbase from Nigeria through their mobile application, and you can trade various cryptocurrencies on it, including the top ones like Bitcoin, Ethereum and Litecoin. So the only way you can use Coinbase in Nigeria is to download the Wallet App and store your cryptocurrencies on it. You cannot trade or convert your cryptocurrency on the Coinbase app in Nigeria.
How to Create A Nigerian Account on Coinbase
To create a Coinbase account in Nigeria, you need to be at least 18 years old, have an ID Card issued by the government, a functioning phone number and a smartphone or an operating system. Get these requirements set. Download Coinbase App and create an account using those details. Note that those details must be valid because they will be confirmed.
Since Nigerian currency is not accepted as a fiat currency on Coinbase, so you can only store your assets on the app. Dart Africa is a reputable cryptocurrency platform where you can sell your cryptocurrency for Naira in Nigeria. You can trade your cryptocurrency for cash on Dart Africa at the best possible rates without stress or delay.
Trade Your Cryptocurrency on Dart Africa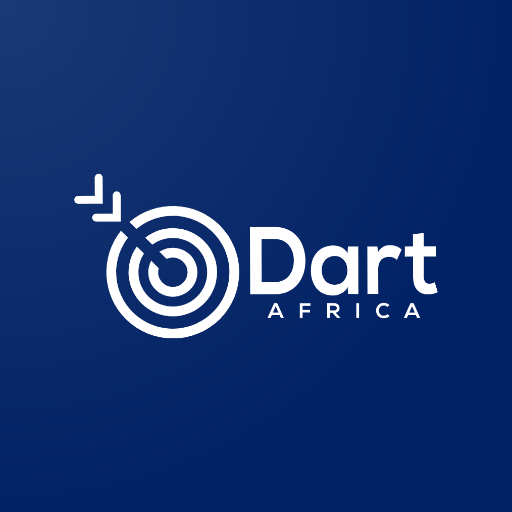 The process of trading your cryptocurrency on DartAfrica is safe, fast, and without issues, and it is straightforward. Follow the guide as explained below:
Type in dartafrica.io on your browser. A free mobile app on the platform is also available. You can get it on various app stores for any kind of device. To download the mobile application, search for Dart Africa in your mobile app store and download it.
Click Sell now. Create an account if you do not have one. Fill in the required information; your name, email address, country, and phone number. Confirm your email address before signing into the account you just created.
Logging into your account will take you to your dashboard. You will find everything you need to start trading there.
Go to account management by clicking "Manage Account" or "Account Details" in the top left corner of your dashboard. Fill in your bank information as requested. Ensure to fill in the correct details, as your payment will be sent to this account once your trading process is completed. Also, note that you can add more than one bank details of any other bank(s) in Nigeria that you use and would want to receive your payment into.
Scroll down to the Sell coin section. Select the coin you want to trade, fill in the appropriate amount, and click the sell coins button.
You will be provided with a crypto address to which you will send the equivalent amount of the coin you want to trade. Copy the address and send the crypto amount to it.
Only two confirmations are needed to complete your transaction. Your payment will automatically be in your wallet. Withdraw your cash.