Fast cash for crypto in Ghana
Fast cash for crypto in Ghana: Ghana as a country has experienced a series of trends in the crypto market. One of the most recent ones is the exchange of crypto for cash. With many crypto exchanges emerging, Ghana has become one of the major hotspots for crypto trading in Africa.
Getting fast cash as a crypto trader is one of the most pivotal goals of the job. Successful crypto trading requires more than merely being able to trade coins. Trading coins and getting funds immediately is one of the most crucial factors that make crypto traders successful in crypto trading.
If you want to get fast cash for crypto in Ghana, you have come to the right place. Dart Africa is the fastest crypto exchange platform in Ghana and Nigeria and has held on to this for the past couple of years. If you are in doubt, look up reviews about Dart Africa's services on the Google Play store and other credible review websites. Not just fast rates to convert coins to cedes, but also to withdraw funds into local bank accounts.
Fast cash for crypto in Ghana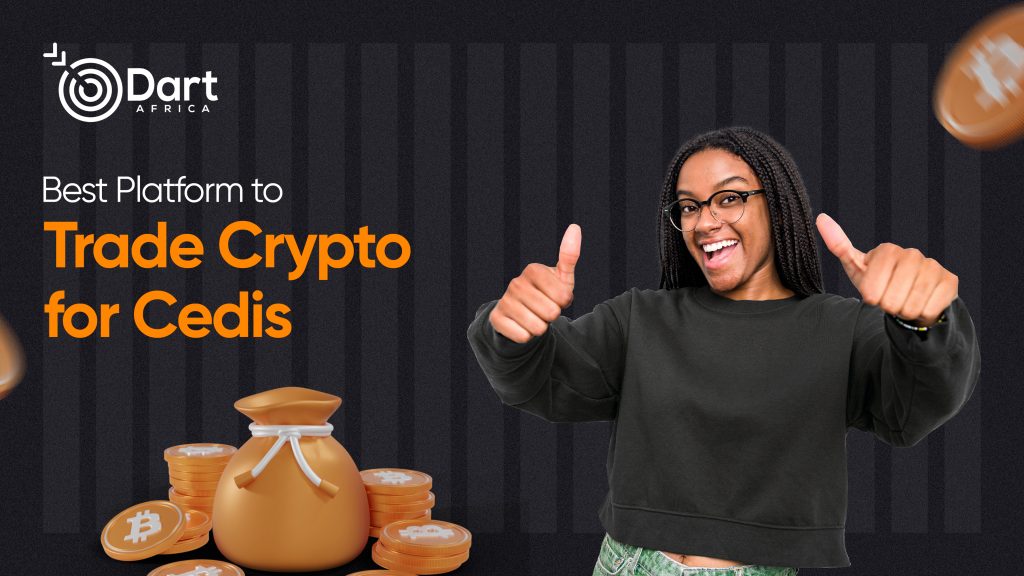 Besides this lightning-speed trading, Dart Africa satisfies its traders with the best rates available in Ghana. More to those are zero server downtime, a free coin calculator, top-notch customer support, and 24/7 trading availability. Here, there is no time off trading. Dart Africa is always available to get your trades in shape and send your funds into your bank account instantly.
Do you want to know how this works? Later in this post, we would touch on how to trade crypto with the fastest trading platform in Ghana. Additionally, Dart Africa is an all-in-one crypto trading site. You can sell all of your top crypto assets for cash here. Bitcoin, Ethereum, USDT, BUSD, USDC, and more are available for quick cash out with Dart Africa. Let's quickly see some of the recent crypto trends in Ghana.
Recent Crypto trends in Ghana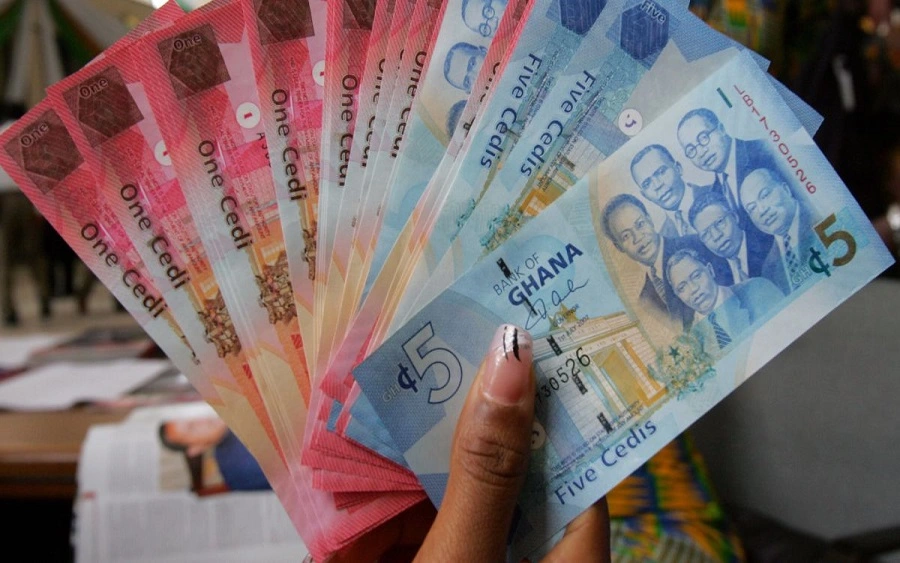 Crypto adoption and usage in Ghana have been on the rise in recent years, with a growing number of Ghanaians using cryptocurrencies for various purposes such as investment, trading, and remittances.
Here are some of the crypto trends in Ghana:
Increasing adoption of Bitcoin: Bitcoin is the most popular cryptocurrency in Ghana, and its adoption has been growing steadily. Many Ghanaians see Bitcoin as a viable alternative to the traditional financial system, which has been plagued by inflation and other economic challenges.
Growth of Crypto Exchanges: In Ghana, several local crypto exchanges such as Luno, Paxful, and Binance have made it easy for Ghanaians to buy, sell, and trade cryptocurrencies.
Remittances: Ghana is a major recipient of remittances from the diaspora, and many Ghanaians are turning to cryptocurrencies to receive money from abroad. Crypto offers a faster and cheaper way of sending and receiving money compared to traditional remittance channels.
Blockchain Applications: The Ghanaian government has shown interest in exploring blockchain technology to improve various sectors such as agriculture, health, and finance. For instance, the government has partnered with the tech company Bitland to use blockchain technology to tackle land registry issues.
Education and Awareness: There is a growing interest in crypto education and awareness in Ghana. Many Ghanaians are attending crypto-related seminars and workshops to learn more about the technology and how to use it.
Overall, cryptocurrencies are becoming increasingly popular in Ghana, with more Ghanaians looking to invest in them. However, there is still a need for more education and regulation to ensure that the growth of cryptocurrencies is sustainable and safe.
How to sell cryptocurrency with the fastest crypto trading platform in Nigeria
To sell your cryptocurrency here, you must first register an account. However, if you are only checking out rates, you are free to do that without registering or adding a dime. To check rates for crypto trade on Dart Africa, visit dartafrica.io and click the check rate button. It takes you to a page where you can select a coin and enter the amount of that coin you are checking for. And that is how you check rates here. Follow the steps below to sell coins on Dart Africa:
Download the mobile app on the Google Play Store or visit dartafrica.io. To get the app, search for Dart Africa on Google Play Store and hit the Install button. Launch the app and proceed to register your account.
Create/register an account. Click the sell coin button and hit "sign up." Enter details correctly and verify your email address.
Go to the "sell coin" tab and select the coin you want to trade. Enter the amount and check rates before proceeding.
Hit "submit" and copy the wallet address displayed to send crypto. Send your coins to the wallet address and await confirmation.
After two confirmations, check your wallet on the app, and your funds will be sitting pretty.
Click the withdraw button below and follow the prompt to get your funds to your bank account.
PS: This process takes less than 5 minutes to complete the exchange and credit your bank account.
Fast cash for crypto in Ghana – Fast cash for crypto in Ghana