Fastest platform to bitcoin for cash
Fastest platform to Sell bitcoin for Cedis: Cryptocurrency transactions rely heavily on speed and reliability. Every crypto trader wants a platform or a brand they can trust with their time, money, and innocence. Here is your breakthrough if you've been struggling with the reliability of brands in the past.
We're announcing the fastest platform for selling bitcoin for cash. With this, you don't have to worry about how long your transaction will take or how reliable it will be. Instead, Dart Africa simplifies every step so that you can enjoy your experience as well as their professionalism.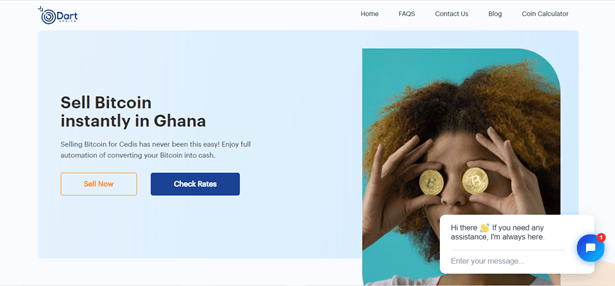 Are you interested in learning more about Dart Africa, the fastest platform for trading bitcoin for Cedis? Using our platform, trading bitcoin is as easy as pie. We have a fantastic platform structured to manage multiple transactions at a sane time. Furthermore, every transaction is automated to ensure it is fast, reliable, and transparent.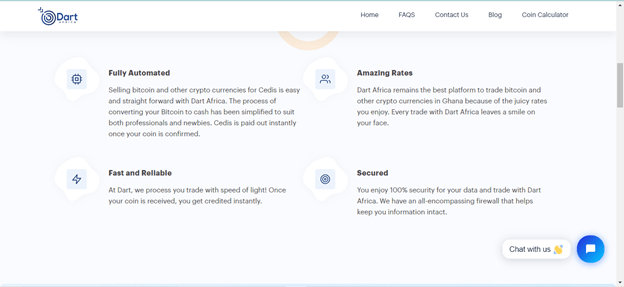 Dart Africa also has a secure mainframe that ensures your money and wallet address is kept discreet. It is 100% secure. We also have fantastic rates that are the best in the country. If you are looking for the best bitcoin exchange rate in the country, Dart Africa is here for you. Our rates are automatically updated to ensure customers are given the best rates possible.
Sign up using your name, email address, phone number, and password to get started on Dart Africa. After registering, you have full access to the amazing rates, speed, and reliability of the Dart Africa platform.
To facilitate successful bitcoin transactions, the best bitcoin trading platforms offer several tools. Dart Africa – the fastest platform for selling bitcoin for cedis – makes bitcoin trading easier and more profitable. Offering traders, the best possible rates, we provide them with instant cashback. In addition, card funds transfer won't be delayed or affected by downtime when you trade with us.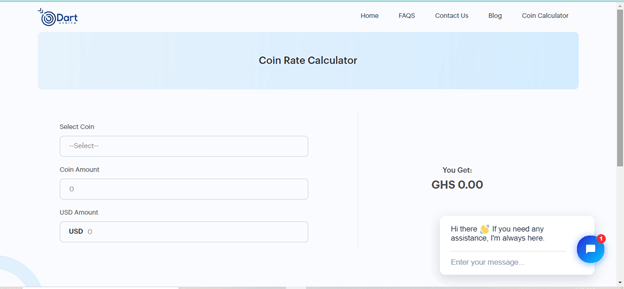 Dart Africa is not plagued by negative points related to bitcoin trading, such as low rates, inconvenient user interfaces, and slow customer service. Instead, the website provides an upgrade over the usual bitcoin trading websites and apps you might have used previously. Dart Africa incorporates the flops and lapses of other platforms to create a truly fantastic platform for selling bitcoin for cedis.
What is the process of selling bitcoin for cedis on the fastest bitcoin trading platform?
Dart Africa allows you to trade very quickly. For example, you can transfer funds to your local bank in a few easy steps after setting up an account with Dart Africa.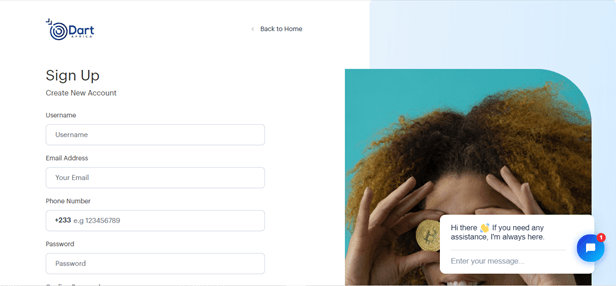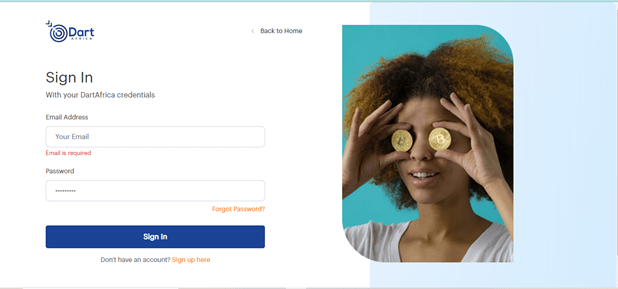 Fill in your bank account information
Choose the coin you wish to sell.
Enter the amount of coin you want to to sell.
What are the benefits of trading gift cards with Dart Africa?
Still having doubts? We've listed some great things about Dart Africa that make it the fastest platform to sell bitcoin for cedis:
Fast transactions – You can exchange your bitcoin for cedis within a few minutes of confirmation. Within a few minutes of payment confirmation, your payment is sent to your bank account.
There is no server delay.
The quality of information and protection of financial assets – Trading on Dart Africa is safe, secure, and exciting due to a modern user interface that combines with the best customer service to guarantee a hassle-free experience.
Customer service is available 24/7 – We have incorporated a unique system that allows you to chat with any of our agents and customer service personnel at any time. Our customer services personnel are available at all times of the day.
Our rates are the best, and we also provide many extra features – Dart Africa offers the best crypto rates. We always offer the best rates and instant payments when it comes to selling bitcoins.
To speak with a customer care representative, go to Dart Africa. The website interface lets you trade anytime. So, enjoy better deals, start selling now!