FIVE COINS TO WATCH OUT FOR IN 2022: There are thousands of different cryptocurrencies, ranging from Bitcoin and Ethereum to Dogecoin and Tether, which can be overwhelming for anyone who is just beginning to explore crypto. To help you get your bearings, here are the five cryptocurrencies to watch based on their market capitalization, that is, the total amount that each coin is currently worth.
When attempting to identify the next big cryptocurrency, investors may want to keep an eye on market capitalization and price in the same way they would if they were investing in stocks.
Essentially, market capitalization shows how much is invested in a particular network. In general, the larger the market cap, the more stable the asset, though it also limits its growth potential. Keeping an eye on the price is also essential in deciding whether investors are bullish or bearish on the coin.
FIVE COINS TO WATCH OUT FOR IN 2022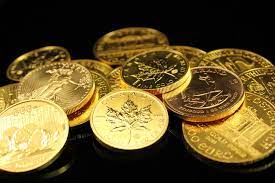 As of 2022, Luckyblock represents the top cryptocurrency to buy. The digital asset project is geared toward revolutionizing the global lottery industry.
Decentralizing the lottery process through blockchain technology makes this possible. The concept is that anyone can play lottery games from home without having to go through an operator.
Smart contracts govern and carry out all gaming functions at Luckyblock to ensure that all gaming functions are secure, legitimate, and fair. As a consequence, the outcomes of all lottery games are true and fair, and no one can manipulate the results.
A person who is interested in Luckyblock can invest in the project by purchasing its digital token, which has yet to be launched.
After the pre-launch concludes in early 2022, the Luckyblock token will be launched on Pancakeswap, with several centralized cryptocurrency exchanges also in development.
The decentralized app developer Solana launched a year ago to allow decentralized apps to be created. CoinMarketCap reported that Solana, by layering proof-of-history consensus onto proof-of-stake consensus, aims to improve scalability and make DeFi more accessible to more users.
An "Ethereum killer" is a program designed to improve on Ethereum by enabling quicker, less expensive transactions. TheStreet reports that as a form of payment, it can compete successfully with bitcoin and ether.
One blockchain that could threaten Ethereum's dominance is the Solana blockchain. For that alone, it's a good reason to look forward to Solana's arrival. This year, it has become increasingly popular, and more and more people are using it because of Ethereum's issues.
Solana is one of the most popular "Ethereum killers." These are similar blockchains that have tried to steal Ethereum's crown and attract developers to use them for application development.
PancakeSwap is the next cryptocurrency to consider buying in 2022. Founded in late 2020, PancakeSwap is a decentralized exchange in its most basic form. By using the exchange, users can purchase and sell digital tokens without having to go through a third party.
The Binance Smart Chain sits at the heart of Binance and is an ideal platform for newly launched cryptocurrencies. PancakeSwap has attracted millions of traders and locked billions of dollars worth of liquidity to its platform.
The fact that PancakeSwap has since entered other markets – like cryptocurrency staking and farming – is also appealing. The native digital token – CAKE – of this cryptocurrency is priced at just $1.10 in September 2020.
In mid-2021, CAKE hit highs of $44 but has since fallen to $12 at year's end. For those looking to get started with this digital currency, this may be an ideal entry-level
It is based on keeping a balance between two types of cryptocurrencies using a blockchain-based payment platform. The price of stablecoins backed by physical currencies, like TerraUSD, is tied to the value of those currencies. With their counterweight, Luna, Terra is further strengthened and more Terra stablecoins are minted.
Luna and Terra's stablecoins work together based on supply and demand: When one stablecoin's price rises over its linked currency's value, users are motivated to burn their Luna to create more of the corresponding Terra stable coin. Users tend to burn Terra stablecoins to mint Luna when the value drops compared to its base currency. Terra platforms are becoming more popular, and Luna's value increases as well.
One of this year's best new crypto projects is Decentraland. Decentraland is a blockchain-based virtual world where players can buy plots of land in-game and create their characters. In-game exploits can be monetized employing NFTs, which means all items are structured this way. In 2022, the concept of the metaverse could expand, giving rise to more hype for altcoins such as Decentraland, which could result in astronomical price gains.