Back in 2018, CredPal Pay initially emerged as a point-of-sale financing solution, primarily as a plugin integration for eCommerce retailers including Slot, Dreamwork, Pointek, and various online sellers. However, by November 2021, the concept underwent a transformation, evolving into an embedded finance platform.
CredPal Pay now presents an integrated array of financial services within a single application, encompassing lending, payment processing, and more. This includes features such as BNPL (Buy Now Pay Later), the introduction of FNPL (Fly Now Pay Later) in 2022, convenient bill payments, Savings and speedy loan access.
CredPal claims its primary focus has consistently revolved around assuming a pivotal role in propelling the retail market forward via embedded finance and groundbreaking solutions such as the "buy now, pay later" model tailored to both businesses and consumers.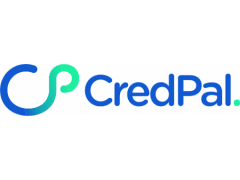 Features On CredPal
Payments
Budget and Savings
Virtual Cards
Credit Builder
Buy Now Pay Later
Payment integration for businesses
Individual Loans
Payments: With CredPal you experience a secure and user-friendly payment method. Whether you're settling a purchase, subscription, or any other payment type, CredPal is engineered to streamline the process, ensuring swiftness and simplicity.
Budget and Savings: There are 4 types of saving options on CredPal, Flex Savings, Dollar Savings, Vaults and Goals. Savings attract an annual interest rate of 12%.
Virtual Cards: On the platform, users have the capability to generate both Naira and Dollar Virtual cards. These virtual cards serve the purpose of facilitating online purchases while also providing a means to monitor your transaction history. Additionally, they offer the option to establish spending limits, enabling users to exercise precise control over their expenditures.
Credit Builder: You can build your credit score by using Credpal Virtual card to make purchases offline and online.
Buy Now Pay Later: Within CredPal's marketplace, a diverse array of products from different merchants are readily available. You have the flexibility to opt for installment-based payments when making purchases. This feature allows for greater financial convenience and flexibility for users seeking to manage their expenses over time.
Credpal Loans

The repayment period for loans provided by this company ranges from a minimum of 3 months to a maximum of 6 months. The lowest loan sum extended is N100,000, while the highest amount offered is N2,000,000. It's important to note that these thresholds are subject to periodic evaluations.
Regarding interest rates, the range is from 4% to 6.8%, contingent on the classification of your workplace within Credpal's company categorization.
How To Use CredPal
Download the app on Google Play Store or App Store
Create an account with your correct credentials.
Apply for credit and provide the required details
Get approved for credit
Get your buy now, pay later credit to shop, and pay over time.
To buy now pay Later:
Find platforms that support BNPL through the CredPal app or check payment specifications on the merchant payment gateway.
Add product specifications
Split your payment into 6 payments.
Credpal Loan & Credit card Interest Rate
Credpal interest rate is 4%- 6.8%.
Is CedPal Safe To Use?
CredPal presents itself as a groundbreaking credit solution aimed at delivering effortless access to credit for both businesses and individuals within emerging economies.
The application boasts a solid 4.2 rating on the Google Play Store and an impressive 4.4 rating on the App Store. Public sentiments about the app have been predominantly positive, with users expressing satisfaction. However, there have been a few isolated reports of app glitches encountered by some users. It's important to note that there's no indication that CredPal is an illegitimate platform. Nevertheless, it's always prudent to conduct your own research before entrusting any fintech platform with your financial transactions and personal information.
Characterise a Good Fintech App
A top-notch fintech app embodies a blend of innovative features and user-centric design, making it an essential tool for modern financial management. This app seamlessly bridges the gap between technology and finance, offering users a comprehensive suite of services that streamline their financial tasks and enhance their overall experience.
The good fintech app also extends its capabilities to the realm of lending and borrowing. It provides seamless access to credit facilities, allowing users to apply for loans and credit lines with minimal hassle. The app's lending features incorporate transparent terms and interest rates, ensuring that users can make informed borrowing decisions.
In essence, this good fintech app is a powerful financial companion that empowers users to take control of their finances, make informed decisions, and achieve their financial goals with confidence. Its blend of convenience, security, and comprehensive features positions it as an indispensable tool in today's digital financial landscape.

Trade Your Cryptocurrency On Dart Africa
Dart Africa has emerged as a pioneering platform, offering a seamless avenue to effortlessly convert crypto assets into fiat for swift withdrawal to local banks. With its growing footprint in Ghana and Nigeria, this platform simplifies the process of selling cryptocurrencies like ETH and BTC, while also planning to broaden its selection further.
A noteworthy attribute of DartAfrica lies in its commitment to facilitating fee-free transactions, deviating from the norm of customary exchange platforms and traditional financial institutions. This not only ensures economic efficiency but also empowers users to maximize their returns. DartAfrica's intuitive user interface and rapid expansion underscore its potential to redefine the landscape of crypto-fiat transactions, tailored to cater to the diverse preferences of its user base.
Visit our website to start enjoying our services today.