The value of $500 USDT in Naira with Dart Africa is N360,500.00 at the time of writing this post. The rates for trading USDT vary for different crypto exchanges (websites and apps). The offers for crypto trading that Dart Africa offers are the very best that you can get from any platform in Nigeria. So, if you are up for profitable crypto trading, Dart Africa should be your first choice.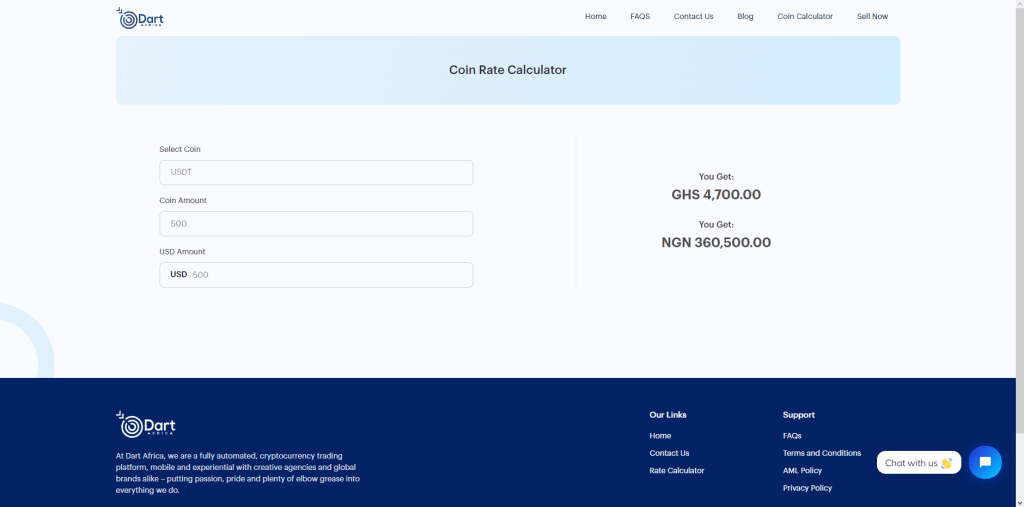 Note that this is only the exchange value of $500 USDT and is subject to change as the crypto market changes against USD. The USDT is a stable coin; therefore, it is pegged against the direct value of the US Dollar. By Implication, $1000 USDT is expected to be equal to $1000 United States Dollar. This feature of the USDT is very advantageous to traders holding a long position in the crypto market.
Since the value of USDT to naira is subject to change like that of other cryptocurrencies, it is important to know how to check the value of the coin yourself.
How to check the value of $500 USDT in Naira
Dart Africa has a coin calculator that helps traders check the current value for trading their coins for naira and cedis. The following are steps that will guide you to check the value of USDT for Naira:
Visit Dartafrica.io with a browser on your phone or laptop. This service is free and accessible to all.
Click on check rates or follow the link here to go directly to the coin calculator.
Select a coin. For this post where we will be checking for USDT; choose USDT as your coin type. If you would like to check for other currencies, feel free to select them from the drop-down.
Enter the amount of the coin you want to check. In this field, enter 500 since we are checking for $500 USDT. And since it is USDT, 500 USDT is the same as 500 USD. Hence you can fill in either the coin amount or the amount in USD.
The Advantage of a Stablecoin
Since USDT has a parallel value as the USD, it is easy to divert funds to save the value of a crypto investment portfolio during a fall. Instead of rushing to move funds to your local account or leaving them to chance, USDT is one of the safest avenues to leverage against market irregularities. Although converting other coins to USDT might attract a little extra something, it is worth nothing compared to the possible loss of a bear run. Many traders have lost a lot of money from waiting on market fluctuations with the hope that things might turn around.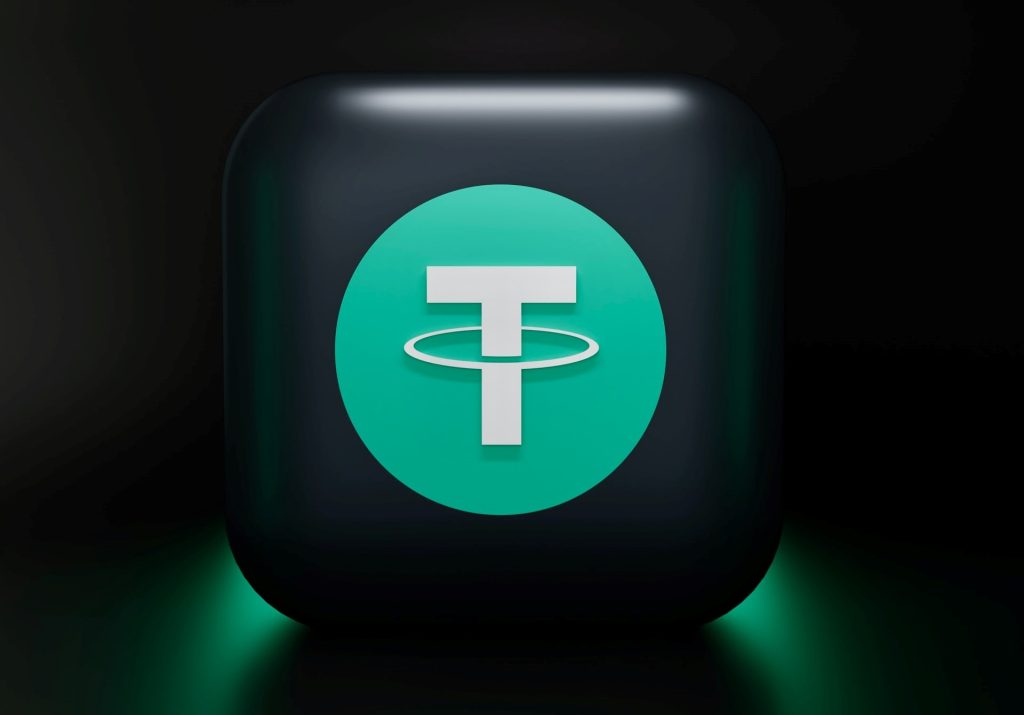 If you are not well knowledgeable in the analysis and predictions of the crypto market, you should stay clear of the market when you find that there might be a fall. Other stablecoins that perform the same functions as the USDT are BUSD, USDC, TUSD, PAX, DAI, and more.
As instrumental as USDT might be, it is not one of the acceptable means of exchange in Nigeria. Hence, the need to sell USDT for naira. After you have been able to get the current exchange value of your USDT in Naira, it is time to learn how to sell coins for cash in Nigeria.
Selling USDT for cash in Nigeria
Is this the first time you are trading USDT for naira? Are you looking to change your exchange platform for better crypto trading services? The steps below will help you easily sell USDT for cash swiftly:
To sell a coin, you must first register on Dart Africa. Get Dart Africa for your mobile device on Google Play Store by searching "Dart Africa" and installing it. Also, you can use the website version for other mobile devices and desktop devices. Visit Dartafrica.io to get started.
Click on the first button on the home page (the "sell coin" button). This takes you straight to your login page. If you are just registering, click the sign-up link on the lower part of the login page.
Choose a username, email address, country, phone number, and password. Your registration is not complete until you have verified your email address. Check your email inbox for a link to verify your account. Click the link and proceed to log in to your account.
Select a coin and enter the amount in the field provided in the sell coin section. If you are trading a $500 USDT, select USDT as your coin type and 500 as the amount. Click the button below to continue the trade.
Transfer the coin to the wallet address displayed and await payment after two confirmations.
Click the withdraw button below the wallet address to cash out funds to your Nigerian bank account. You will have to update your bank details and enter the amount you want to withdraw.
This entire process takes just a few minutes from start to finish. Enjoy seamless Crypto trading with DartAfrica.io.