Crypto scams have become a widespread problem in Nigeria. Many people fall victim to these scams due to their increasing popularity and lack of awareness about the risks involved. Scammers employ various tactics to deceive unsuspecting individuals, often promising high returns or quick profits.
With numerous scams happening every day, it's essential to take necessary precautions to protect yourself from falling prey to fraudsters. If you're interested in trading or investing in cryptocurrency, it's important to know how to avoid crypto scams. Here are some ways you can avoid crypto scams:
Research thoroughly
Before engaging in any crypto-related activities, conduct extensive research. Verify the legitimacy of the platform or exchange you plan to use by checking reviews and seeking recommendations from trusted sources.
Be cautious of unsolicited messages
Beware of unsolicited messages or calls promoting suspicious investment opportunities. Scammers often reach out via email, social media, or phone calls, promising unrealistic returns. If something sounds too good to be true, it probably is.
Use strong security measures
Choose a cryptocurrency wallet or exchange that prioritizes strong security measures. Look for platforms that offer two-factor authentication, encryption, and storage for your digital assets. Keep your private keys and passwords secure and avoid sharing them with anyone.
Beware of phishing attempts
Stay vigilant against phishing attempts. Scammers may try to deceive you by impersonating legitimate websites or companies. Always double-check the URL of any website you visit and exercise caution when clicking on links or downloading files from unknown sources.
Stay informed
Stay updated on the latest crypto scams and familiarize yourself with common tactics used by fraudsters. This knowledge will help you identify red flags and make informed decisions regarding your investments.
By adopting these strategies, you can navigate the crypto landscape in Nigeria with confidence and peace of mind. Remember, your diligence and awareness are the key to avoiding crypto scams and protecting your hard-earned money.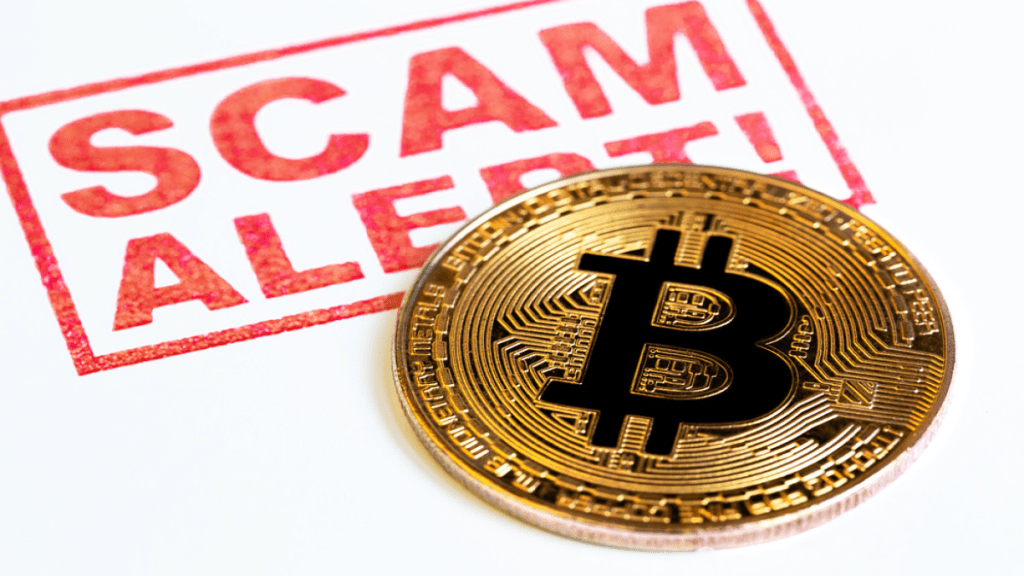 Best Cryptocurrency Platform in Nigeria
In Nigeria, there are numerous crypto platforms that cater to the growing interest in cryptocurrencies. These platforms provide individuals with convenient access to buying, selling, and trading digital currencies such as Bitcoin, Ethereum, BNB, USDT and more.
Dart Africa has emerged as the best crypto platform in Nigeria, catering to the needs of crypto traders and investors who wish to convert their digital assets into cash. Dart Africa offers a seamless experience for individuals looking to navigate the crypto market.
Dart Africa offers a range of impressive features that set it apart as a leading crypto platform in Nigeria.
Best rates: We offer the best rates for cryptocurrencies in Nigeria. This means that users can maximize their gains and get the most value when selling cryptocurrencies.
Easy to use: Dart Africa has a user-friendly interface, making it exceptionally easy to use. Whether you are a seasoned crypto trader or new to the world of cryptocurrencies, our platform is designed to be accessible for all users.
Fast payout: At Dart Africa, we prioritize speed when it comes to payouts. We understand the importance of timely access to funds, and that's why our platform offers lightning-fast payout options.
Security: Dart Africa takes the security of our users' funds and personal information very seriously. We have implemented robust security measures to ensure a safe and secure platform for crypto transactions.
Reliable customer support: At Dart Africa, we understand the importance of providing reliable customer support to our users. We are committed to ensuring that your experience on our platform is seamless. Our dedicated customer support team is readily available to assist you with any inquiries, concerns, or technical issues you may encounter.