How to Avoid Losses as a Cryptocurrency Trader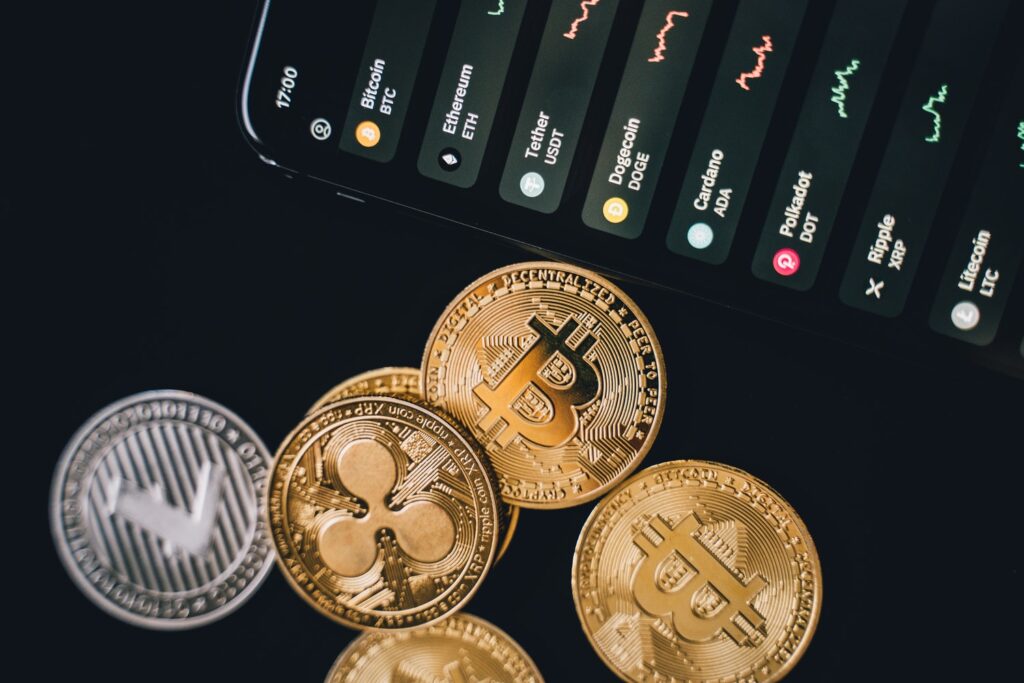 How to Avoid Losses as a Cryptocurrency Trader: Like every other investment opportunity, cryptocurrency trading comes with its upsides and downsides. You can make huge profits on trades; in the same manner, you can make huge losses. In 2020, the price of 1 bitcoin went from $10,000 to over $40,000 sparking massive investors' interests in the coin.
Last year, some activities drove growth in the cryptocurrency world. Coinbase, the world's leading cryptocurrency exchange first was one of them. Companies such as Tesla (they have stopped), PayPal, and Square began accepting payments in BTC. Activities like this caused a massive increase in the valuation of cryptocurrencies.
Every investment opportunity has its pros and cons. Here are some of the advantages and disadvantages of cryptocurrencies.
Advantages and Disadvantages of Cryptocurrencies
Potential for High Returns
Stocks in the S&P 500 index have compounded at an annual growth rate of 14.5% in the last five years. Bitcoin has compounded by an annual growth rate of 131.5% in the same period.
Different Options for Diversifying
There are different coins to invest in. However, the cryptocurrency market is largely controlled by bitcoin. You have options of over 5000 cryptocurrencies and 50 reliable coins. Also, you can invest in cryptocurrencies and other stocks.
The cryptocurrency market is very volatile. From 2015 to 2020, the annual volatility of bitcoin to US Dollars was measured at 90%. The estimated maximum monthly return on bitcoin for an investor is put at 76% while the minimum was at -37.6%. Thirty-eight percent is a huge loss for an investor to make. We should consider that bitcoin is the most predictable and stable cryptocurrency to invest in.
Due to the decentralized nature of cryptocurrencies, some governments consider their rising popularity and usage as threats to the financial systems. However, it is gaining traction among elites in the financial world. In 2021, the government of El Salvador will accept bitcoin as a legal tender in its country, making them the first country to do so. Meanwhile, the Central Bank of Nigeria restricted its bank from allowing customers to use their accounts for cryptocurrency transactions.
Here are some tips to avoid making losses as a cryptocurrency trader.
4 Tips to Avoid Making Losses as a Cryptocurrency Trader
Do Your Research: This is the key to making the right investment in cryptocurrency. The right investment is a well-timed one. People generally think the best way to invest is BTFD (buy the f'ing dip), this may not be the case. Do your research before you invest.
With regards to crypto trading, do not be hyped up by the noise. The crypto market is a very volatile market that can take a steep nosedive in a matter of hours. Your best approach is to understand the market and analyze the charts before you make significant investments.
There are thousands of coins to choose from in the cryptocurrency market. Do your research before you decide on the coin to buy. Some cryptocurrencies are a cover for criminals to scam unsuspecting individuals. Do not buy a coin because it has a low price. Try to find out about the coin on forums like Reddit before you invest.
Risk Management: Whether you are a forex trader, stock trader, or cryptocurrency trader, risk management is important. Set limits on how much you can stake on a particular currency. Irrespective of how many prospects a particular digital currency offers, do not put in all your money. There are basic things that every potential investor must know about risk management. Do not invest a sum you cannot lose, there is never a 100% chance that you will make your money back.
Cryptocurrency trading is a very high-risk venture that requires more risk management. It is not advisable to invest all your life savings in a crypto-coin. Learn about risk management techniques when trading in the cryptocurrency market.
Think Long Term: The best way to profit from cryptocurrency investments is to think long-term. While you can make a quick cash-out, it is almost impossible to sustain that kind of momentum. As a crypto trader, the best way to make remarkable gains is by thinking long-term.
Between January to December of 2020, bitcoin went up by almost 400%. Within this period, there were days the coin went up by 10%, some days it went down as low as 20%. Prices of coins rise and fall dramatically. One very valid example is Dogecoin that gained 600% in a day. Allow your investments to mature by leaving them for months and years (if possible).
Buy Multiple Coins: Just the same way it is advised to buy different stocks in the stock market. Buy different coins in the crypto market. Spread your investment over the different choices available in the market. Before you buy the coin, do your research. Some coins are money-spinners, some other may lose value. Do not put all your eggs in one basket.