Want to buy Bitcoin in Egypt? Bitcoin is the first successful attempt at creating a decentralised digital currency. Bitcoin has captured the attention of forward-thinking investors at this moment. The BTC price has recently dipped below the $30,000 threshold, prompting some investors to recall that the last time Bitcoin was at this price point, which was in July 2021, it subsequently doubled in value within a span of four months. This leads to the question of whether Bitcoin is poised for another remarkable surge. In the following analysis, we will attempt to discern the potential future trajectory of Bitcoin.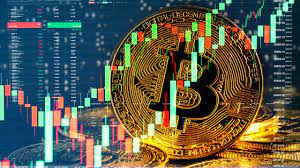 How to Buy Bitcoin Egypt Quick Guide
Binance is one of the best cryptocurrency exchange platforms in the world and they are available in Egypt. This guide is applicable to all P2P crypto exchange platforms including Binance.
Open An Account With Your Preferred Platform: The platform you choose goes a long way in determining the success of your cryptocurrency journey, hence, make sure you go for the one that suits your personal requirements.
Get Verify: Most cryptocurrency exchange platforms require a KYC identification process to verify their users. You will be required to take a selfie and upload a photo of any sort of government-issued ID.
Deposit: It's time to deposit some pounds in Egypt. You can buy Bitcoin using local currency because the majority of exchanges accept it.
Buy Bitcoin: With Binance you can place an order for your Bitcoin or buy through the P2P exchange platform. Both processes are straightforward, just navigate to either section (Order or P2P section) on Binance and the rest is easy.
Confirm Transaction and Move to your wallet: Confirm your purchase and move your Bitcoin to your non-custodial wallet if you want. Moving your Bitcoin to your wallet strengthens security and gives you full control of your funds.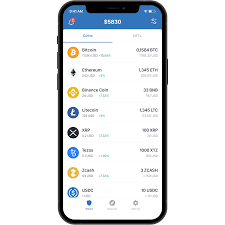 Which Bitcoin Wallet Is Available In Egypt?
After buying Bitcoin from an exchange, it is a good security measure to withdraw the Bitcoin to a non-custodial wallet that gives you full control, privacy and security of your Bitcoin. There are several types of Bitcoin wallets available in Egypt;
Mobile Wallet: As the name implies, mobile wallets are crypto wallets you can access with your mobile phone. These wallets give you access to perform transactions with your Bitcoin, there are mobile bank apps for Bitcoin. Examples of mobile wallets are Zengo, Trust Wallet, Coinbase Wallet and MetaMask.
Hardware Wallet: They are considered one of the most secure crypto wallets. They are physical devices where you store your cryptocurrency. You can connect it to your computer to access your cryptocurrency. Popular examples of hardware wallets are Ledger and Trezor.
Desktop Wallets: These wallets are software applications that you install on your computer. They offer greater control over your Bitcoin but may require a bit more technical expertise. They serve as an excellent choice if you prioritize enhanced security for your Bitcoin and are comfortable with managing it directly from your computer.
Where to Buy Bitcoin in Egypt
Below are crypto exchange platforms that are functional in Egypt;
Binance: is one of the biggest exchange platforms and it is functional in Egypt. With Bnance you have access to various ways to trade Bitcoin, including P2P trading. With P2P, you can use different types of payment options and the Egyptian pound is among them.
Paxful: Flexibility is one of the things offered by Pasxful to Egyptian crypto investors. Founded by Egyptian and US citizen, Ray Youssef. You can browse through various Bitcoin offers and pay with many methods.
Coinbase and Crypto.com: These platforms are beginner-friendly and have many ways to deposit funds. There are also various trading options.
Cryptocurrency prices can experience significant market risk and price fluctuations. It's advisable to invest only in products you are well-acquainted with and have a thorough understanding of the associated risks.
Is Bitcoin Legal In Egypt?
Egypt has yet to set clear laws governing cryptocurrencies, meaning that, the legality of cryptocurrencies remains unclear.
The primary Islamic legislator in Egypt, Dar al-lfta, issued a religious decree in 2018 stating that commercial transactions in Bitcoin are haram (unlawful under Islamic law). Dar al-lfta noted that cryptocurrency is a threat to national security and can destabilise the financial system, they also noted that Bitcoin can be used to fund terrorism and terrorist activities.
It is worth mentioning that, the declaration of Bitcoin and cryptocurrencies as a whole being haram is fatwā, meaning that it is a legal opinion and non-binding. The CBE (Central Bank Of Egypt) then issued a warning against trading cryptocurrencies due to its high level of volatility and the fact that it is not backed by any central authority or body.
However, the CBE revealed in 2019 that it was drafting a rule that would solely ban the creation, exchange, and promotion of cryptocurrencies without a license. This statement indicated a change in the outlook of cryptocurrency adaptation in the country. In 2020, some laws were passed protecting and regulating various forms of digital currencies including cryptocurrencies and FinTech companies in the country.
Is there a Bitcoin ATM in Egypt?
Yes, there are Bitcoin ATMs in Egypt. Bitcoin ATMs allow crypto enthusiasts in Egypt to buy and sell cryptocurrencies at physical ATM locations. Bitcoin ATMs allow people to deposit cash, buy crypto and also sell crypto. It functions just like a traditional ATM, but for Bitcoin, one of the aims is to bridge the gap between digital assets and physical cash.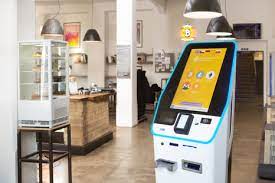 Bitcoin ATM Location In Egypt
At the Cairo Travel Center in Cairo, there is a Bitcoin ATM available. You can trade various types of cryptocurrencies using this machine, including Bitcoin (BTC), Bitcoin Cash (BCH), Ethereum (ETH), Litecoin (LTC), Dogecoin (DOGE), Dash (DASH), Monero (XMR), and Tether (USDT).

Selling Bitcoin for Naira – Dart Africa
DartAfrica offers a simple solution for converting your cryptocurrency assets into Naira in your bank account. This rapidly growing cryptocurrency trading platform is committed to providing a seamless and user-friendly experience for individuals in Ghana and Nigeria (initially) who wish to exchange their cryptocurrencies for fiat currency.
Create an account today to start enjoying our modern exchange service.