BUY BITCOIN IN GHANA WITH MOBILE MONEY: During the past several months, Bitcoin has been gaining popularity thanks to its everyday usability. Initially, bitcoin was designed to facilitate the sending and receiving of money from anywhere in the world. Fiat money has many restrictions often associated with it, making using it a poor alternative.
You could, for instance, send money to Nigeria from Ghana. These are indeed neighboring countries that you could travel to in a few hours, but would you not be surprised to learn that sending money to Nigeria via wire transfer might cost about the same as handing them money over personally in Lagos if you decided to put the money in your bag and fly from Accra?
While that might seem a bit over the top, it is incredibly difficult to send fiat within Africa.
Yet, over a decade ago, bitcoin was created for reasons similar to these. With bitcoin, the processes that cause sending money to be expensive and time-consuming are eliminated.
There has been an increased awareness of the benefits of bitcoin over fiat currencies (a fancy name for paper money), and interest has grown in how to buy bitcoin in Ghana and how to use it in place of the traditional currency.
WHERE TO BUY BITCOIN IN GHANA
There are several African countries where bitcoin has the potential to have the most impact due to its ability to not only send money anywhere in the world but also make money. Ghana is one of those countries. Because of this, many people like you are curious about how to purchase bitcoins.
Because demand for bitcoin has increased, we have also witnessed an increase in bitcoin-related scams. Knowing where to buy bitcoin safely in Ghana is an important step. It is therefore crucial that you know how to avoid becoming a victim of a scam.
Cryptocurrency exchanges make buying bitcoin easy. In however many options you come across, your primary focus as a Ghanaian should be to find a secure platform that allows you to buy bitcoin with cedis.
If you want to buy bitcoin in Ghana with mobile money, follow these steps:
Register an account: To register, you will need to provide some basic information about yourself. It normally takes 2 to 3 minutes to register.
Fund your account: If you want to buy bitcoin in Ghana, you will need GHS on your account. Using Mobile Money is simple. Just select Deposit on your dashboard and click Mobile Money. A prompt will appear asking you to deposit money immediately. The deposit will appear in your account as soon as you do so.
Buy bitcoin: Using your dashboard, select Bitcoin and enter the USD amount, GHS amount, or bitcoin amount you want to buy. Bitcoin will be added to your wallet once the transaction is confirmed.
HOW TO BUY BITCOIN WITH MOBILE MONEY ON BINANCE P2P?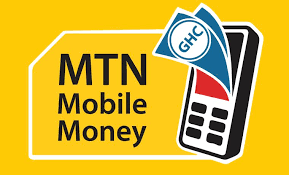 BUY BITCOIN IN GHANA WITH MOBILE MONEY
Log in to your Binance account and complete Level 2 identity verification before you trade. Creating a high level of security for your investment and protecting your account on the market will be easier this way. To register as a new Binance user, you only need a few minutes.
Adding Mobile Money as a payment method is simple: On the app's homepage, click on «Buy with Cash» and «P2P» to navigate to the P2P trading page. Click on the "···" icon in the top right corner and choose "Cash settings."
1. Click "Add a new payment method" under "Cash Payment Methods".
2. To continue, select "Mobile Money" from the payment options list and click "Enter Payment Info.".
3. Click "Confirm.".
Your account is now ready for trading. Mobile Money can be used to buy Bitcoin on Binance P2P in only three steps.
Step 1: Specify search criteria
1. Open the Binance App. Click "Buy with Cash" and then select "P2P.".
2. Select the Buy tab and then BTC. Choose the filter icon at the top of the screen.
3. You must choose the Mobile Money payment method and the KES currency to purchase crypto. Tap on confirm to complete the purchase.
Step 2: Start trading
1. Choosing the offer that best suits you, selecting a payment method, and clicking Buy BTC will allow you to purchase bitcoins.
2. Within the payment time limit, transfer the money directly to the seller using the seller's payment information. If you have any questions, you can contact the seller through the chatbox.
3. Please make sure that you send the money to the seller and then tap "Transfer".
Step 3: Receive your Bitcoins
1. If you are not in the process of making any transactions, do not click on "Confirm". Doing so violates the P2P User Transaction Policy.
2. "To be released" will be updated to reflect this.
3. Congratulations! Your trade is complete. Now, get your Bitcoin!
To trade your cryptocurrencies for Naira and Cedis, visit Dart Africa to get started!