The UAE is one of the most crypto-friendly nations globally, with residents benefiting from favourable tax laws and fair regulation. But how do you buy cryptocurrency in UAE?
In this article we will talk about various ways to buy cryptocurrency in UAE but before that, How does cryptocurrency operate?
Cryptocurrency operates on a technology known as Blockchain, which is an openly distributed ledger containing transaction details encoded in a digital format. Cryptocurrency is generated through a process called mining, involving the use of computational power to solve intricate mathematical problems and create new coins. Purchasing cryptocurrency can be done through crypto exchanges or brokers. The unique feature of cryptocurrency is its ability to enable peer-to-peer transactions, bypassing the need for intermediaries. Additionally, like traditional investments such as bonds and stocks, many individuals engage in cryptocurrency investment.
Popular Exchanges to Buy Cryptocurrencies in UAE
1. eToro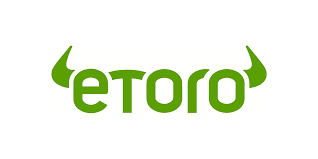 eToro functions as a trading platform and cryptocurrency exchange, extending support to a variety of cryptocurrencies including Bitcoin, Ethereum, Litecoin, Zcash, and numerous others.
Deposits can be swiftly executed through methods such as bank transfer, SEPA, NETELLER, PayPal, among others. Furthermore, eToro stands out with distinctive attributes like copy trading.
Pros:
A trusted exchange that has been active in traditional finance
eToro provides a user-friendly platform with a simple interface, making it accessible to both beginners and experienced traders.
eToro is regulated by reputable financial authorities, providing a sense of security and trust for users.
offers various convenient methods for deposits and withdrawals, including bank transfers, credit/debit cards, and popular e-wallets.
Cons:
You cannot deposit cryptocurrency, but you can deposit with other payment methods.
Offer several popular cryptocurrencies, however, the selection may be narrower compared to specialised crypto exchanges.
2. BitOasis

BitOasis is a digital currency platform that operates in the MENA region. It allows customers in the United Arab Emirates, Saudi Arabia, Oman, Kuwait, Egypt, Morocco, Jordan, and Bahrain to purchase bitcoin using wire transfers or credit/debit cards. Additionally, clients in the UAE have the option to deposit funds through exchange houses.
Pros: 
Employs industry-standard security practices, including cold storage and two-factor authentication, to keep user funds secure.
Trusted and regulated company in MENA since 2015
Users can deposit funds through local methods like bank transfers and exchange houses with zero fees.
Cons:
Only supports users in MENA.
While BitOasis offers a variety of cryptocurrencies, the range might still be limited compared to larger international exchanges.
3. Crypto.com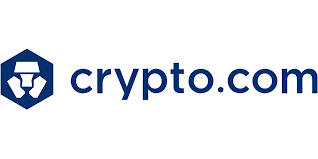 Crypto.com offers a range of investor services, encompassing crypto debit cards, loans, an NFT marketplace, and interest-bearing accounts. With its cutting-edge security features, it's ideal for long-term currency acquisition. By staking your tokens, you can even earn interest through a savings account. If you're seeking a platform enabling transactions via debit or credit cards, Crypto.com is a suitable choice.
Pros:
Crypto.com offers a comprehensive suite of services.
The platform boasts advanced security tools and measures, ensuring the safety of users' funds and personal information.
Crypto.com offers cashback rewards for using their debit cards and various promotions and incentives for engaging in their ecosystem.
Cons:
While some services may be free or low-cost, other transactions, such as converting between different cryptocurrencies, may involve fees.
4. Binance: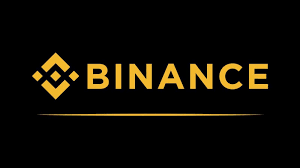 Binance, likely the largest Bitcoin exchange in the UAE, is renowned for its competitive low-commission fees. With access to over 600 cryptocurrencies, traders can explore a wide range of options on this platform. Designed with advanced traders in consideration, Binance provides secure cold storage, ensuring enhanced protection against theft. A substantial portion of their funds is safeguarded within this facility. Additionally, the platform offers an array of charting tools and technical indicators for traders' analysis and decision-making.
Pros:
Offer a vast selection of cryptocurrencies for trading and investment, giving you access to a diverse portfolio.
Binance is one of the largest and most liquid cryptocurrency exchanges globally, ensuring smooth trading and minimal slippage.
Binance provides various fiat-to-crypto options, making it convenient for users to deposit and withdraw funds using local currency
Cons:
Binance's customer support can sometimes be slow in responding to user inquiries due to high demand.
5. Kraken
Kraken presents both a simple interface and an advanced platform equipped with an array of tools and functionalities tailored for seasoned traders. Established in 2011, Kraken provides access to a diverse selection of more than 65 coins. Additionally, Kraken users benefit from a range of internal security measures. For those seeking to engage in leveraged trading of digital currencies, Kraken stands out as the premier cryptocurrency exchange in the UAE.
Pros:
Kraken supports deposits and withdrawals in multiple fiat currencies.
As one of the oldest and reputable exchanges, Kraken tends to have good liquidity, enabling smoother and faster trading.
Cons:
Some users might find Kraken's trading interface complex and overwhelming, especially for beginners.
Where Can I Find a Bitcoin ATM in Dubai?
Bitcoin ATMs are physical locations where you can buy and sell Bitcoins.
Various ATM operators display real-time prices for their machines, enabling you to preview the precise rate you'll receive before heading to the ATM. While certain operators might necessitate identity verification, for many, this process is straightforward, often involving just the confirmation of a phone number.
At present, there are four ATMs located in Dubai.
1. YBETA – This crypto/Bitcoin ATM machine is located at YBETA in Dubai, UAE. This ATM supports the buying and selling of Bitcoin, Ethereum and Litecoin.
Unit 901, 9th floor – Bay view tower
Marasi Dr, Business Bay, Dubai UAE
2. EMF Crypto – This crypto/Bitcoin ATM machine is located at EMF Crypto in Dubai, UAE. This ATM supports the buying and selling of Bitcoin, Ethereum and Litecoin.
Office 2516, Churchill Executive Tower, 
Business Bay, Dubai UAE.
3. 488ex – This crypto/Bitcoin ATM machine is installed at 488ex in Dubai, UAE. You can Buy and Sell Bitcoin with this ATM.
Al Habtoor City, 
Dubai, UAE. 
4. The Binary By Omniyat – Pallapay
This Bitcoin/crypto ATM machine is installed at The Binary by Omniyat – Pallapay in Dubai. This ATM supports the buying and selling of Bitcoin, Ethereum and Litecoin.
P4 Floor – Number P402, 
Business Bay, Dubai UAE.
Follow this link to check for Bitcoin ATMs around your vicinity.
Is Bitcoin legal in Dubai?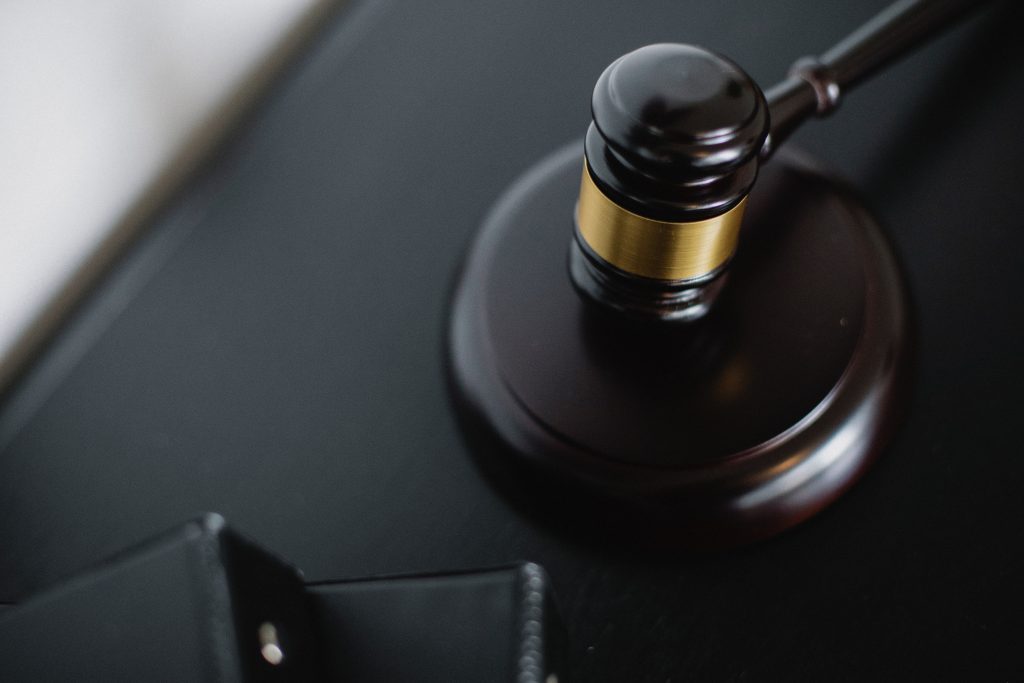 While the Central Bank of the UAE does not classify cryptocurrencies as official legal tender, they are permitted for trading and transactions as there are no specific prohibitions against crypto assets within the UAE.
As of 2020, updated regulations dictate that individuals involved in crypto-related endeavours, including offerings, issuance, promotion, listing, and trading of cryptocurrencies, must obtain licensing from the Securities and Commodities Authority (SCA).
Where To Sell Bitcoin In Nigeria
If you are in Nigeria, there is no better place to sell your Bitcoin than Dart Africa. Dart Africa stands as a contemporary crypto exchange platform that has earned the trust of numerous traders over the years. Our platform boasts a track record of over 25,000 completed trades, showcasing our reliability and expertise. Put an end to trading your cryptocurrency at a loss – entrust Dart Africa with your Bitcoin.
We proudly provide the most competitive exchange rates within the crypto exchange market. To ensure transparency, utilise our coin calculator feature to assess the current Ethereum exchange rate before finalising any trade.

How to Sell Bitcoin On Dart Africa:
Sign Up: Create an account on the Dart Africa platform. It's a straightforward process that takes only a few minutes.
Verify Your Identity: Dart Africa requires identity verification to comply with regulations and ensure security.
Initiate Trade: Choose the amount of Bitcoin you want to sell for Naira and initiate the conversion process.
Deposit Bitcoin: Deposit your Bitcoin into the wallet address provided by the system.
Receive Naira: Once the conversion is complete, you'll receive Naira in your designated bank account.