The financial market in Nigeria became increasingly vulnerable to fraud because of the quick and steady increase in digital transactions.
The government consequently implemented a biometric identification system named BVN. This system was put in place to lessen and ultimately stop fraudulent and illegal banking activities in Nigeria. This system was implemented by the Central Bank Of Nigeria In accordance with the Act 1958.
This post provides the code to check your BVN on Glo.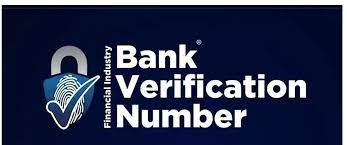 What Is BVN?
The Central Bank of Nigeria (CBN) implemented the Bank Verification Number (BVN) program to safeguard customers' financial activities in Nigeria.
Greater security for access to sensitive or personal information in the banking system is highly demanded due to the rising incidence of compromise on traditional security mechanisms (password and PIN).
On February 14, 2014, the Central Bank of Nigeria (CBN), along with the Banker's Committee and all Nigerian banks, unveiled the Bank Verification Number (BVN), a centralized biometric identity system for the banking sector.
In Nigeria, having a BVN is currently required in order to open and use a bank account. Without one, your bank accounts would freeze and stay frozen. All forms of bank accounts fall under this.
How To Check Your BVN Using USSD Code.
You can check your BVN on your mobile phone with the *565*# USSD code. Your line has to be connected to your bank account for this code to work.
How To Check BVN On GLO
With Glo, it is easy to check your BVN. All you need is #20 on your linked Glo registered line. Below are the steps:
Dial *565*0# on your Glo mobile.
Press '1' to confirm the BVN inquiry.
Enter the last four digits of your bank account.
Select '1' to continue.
Your BVN will be displayed.
How to check BVN on your mobile banking app:
Here are easy steps to check BVN on your mobile banking app:
Log in to your mobile banking app.
Go to your "Profile" or "Account Details".
Choose "BVN settings".
Enter the required details.
However, note that different bank apps have the information in separate locations.
How To Validate Your BVN
You need to visit the NIBSS (Nigeria Inter-Bank Settlement System) BVN portal to validate your BVN. Follow these steps to do that;
Go to NIBSS BVN Online Portal.
Enter your BVN in the text field provided.
Enter your date of birth, in this order; Date-Month-Year, in the second box.
Select 'Validate'.

BENEFITS OF ENROLLING FOR THE BVN
CBN requires all Nigerian Bank customers to enrol; there are benefits to having your BVN:
The BVN provides a distinct identification that can be confirmed across all the Nigerian Banks (and is not specific to one bank).
By addressing identity theft issues, it will lessen the likelihood of fraud.
Unauthorized access is prevented to customers' bank accounts.
All Nigerian banks accept the customer's distinctive BVN as a form of identification.