Bank Verification Number, BVN, is required across several channels as a form of identification, and Nigerian banks use it to maintain track of account numbers and the account holders' activities. How do you check your BVN on your Airtel line? This is what we will cover in this article.
How To Check BVN On Airtel
Follow The Step Process to Reveal Your BVN Code On Airtel
Pick up the phone with the Airtel line you used in registering for your BVN
Dial the USSD code *565*0#.
Ensure you have some airtime because you will need to pay at least 20 Naira for the inquiry
In a moment, you will see your unique 11-digits on the screen of your phone.
Copy and save the BVN for later so you won't have to pay another 20 Naira to check.
Note that these steps apply to other network providers and across all banks.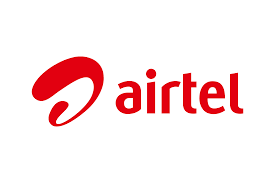 How To Register For BVN With An Airtel Line
If you don't have BVN already, follow these steps to get one with your Airtel number;
Enter your preferred bank with a valid means of identification.
Go to the Customer service section of the bank and request for a BVN enrollment form.
Fill the form with the required details and use your airtel number for the required phone number.
Go for your biometric capturing. A photograph of your face and scanning of your fingerprints will be done in the bank.
You will be issued a ticket ID once you are done with biometrics capturing.
Your BVN should be ready within the next 24 hours.
Note:
You can fill the BVN enrollment form online for some banks. You just have to go for capturing.
Every Nigerian only needs one BVN in their lifetime.

FAQ
Is It Possible To Have More Than One BVN?
No it's not. You can't have more than one BVN linked to you. If you try to register after you already have a BVN, the system won't issue a new one, unless you provide new fingerprints and facial picture (which is not possible).
How Can I Check My BVN Without a Phone Number?
If you don't have access to the phone number linked to your BVN, simply use your bank app to retrieve your BVN. Visit any of your bank's branches to link another phone number to your BVN.
Can I Check My BVN Online?
Yes you can. You can check your BVN with your bank app. This means you must have registered a BVN and linked it to that bank account.
How to Retrieve BVN Without Airtime:
Please note that all major telecommunication networks – MTN, Airtel, Glo, or 9Mobile – levy a 20 Naira fee for displaying your BVN. Unfortunately, it's not possible to access your BVN without available airtime.
However, if you are determined to retrieve your BVN without utilizing airtime, an alternative option is to utilize your bank's mobile application.
Can I Get BVN Without Going To The Bank?
No, you can't. Bank is the only place you can get your BVN in Nigeria. If you are registered by the bank already, you can use the BVN checker code to get your BVN.
Can A Foreigner have a BVN?
All account holders with a Nigerian bank are required to get a BVN, foreigners included. Here is a for Diaspora enrollment.