HOW TO INVEST IN BITCOIN IN NIGERIA: Digital money, like Bitcoin, uses no paper. This is unlike Naira and USD, which use paper. It was designed to facilitate the transfer of money from country to country, some refer to it as borderless money. Unlike traditional currencies (fiat), Bitcoin cannot be controlled by any one person, organization, or government; it is controlled by users around the world.
There have been instances where bitcoin has been labeled as illegal in some countries, despite the difficulty of restricting its use. Despite this, Nigeria does not have laws or policies prohibiting the use of cryptocurrencies. The use of bitcoin in Nigeria is legal.
BITCOIN: WHAT YOU CAN DO WITH IT?
There are a few ways to use bitcoin in Nigeria, including diversifying your assets with it as an investment vehicle and trading it to make gains from the price fluctuation just as you might do with forex. The use of Bitcoin can also be used to transfer money quickly and cheaply across borders.
HOW TO INVEST IN BITCOIN IN NIGERIA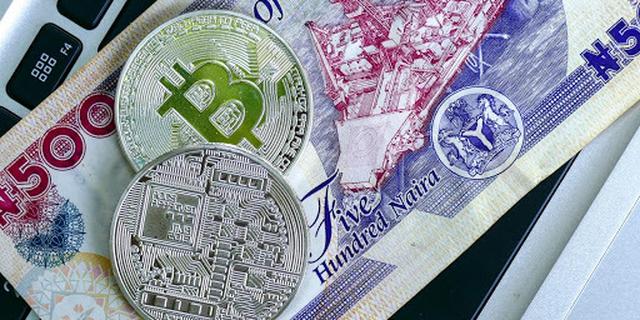 It's easy to get started investing in Bitcoin. The opposite was true a couple of years ago, but now, with platforms such as Binance, it is seamless to invest in Bitcoin from Nigeria. With more than 13 million users around the globe, Binance is the world's largest cryptocurrency exchange.
It is possible to invest in Bitcoin with as little as N50 and you can fund your account with your debit card or bank transfer. To start using our service, you will need to create an account, deposit Naira into your wallet, and then buy bitcoin.
Following are the steps you need to take to invest in Bitcoin using Binance in Nigeria:
Setting up an account.
You will see a sign-up form as soon as you go to Binance.com
By clicking the link provided in your email, verify your e-mail address and submit your details.
In the 'My Account' section, click on the 'Verify Your Identity' link.
Funding your wallet with Naira
In the menu of the website, select "Wallets".
Once you have clicked on "Deposit," click on "Fiat Deposit" on the following screen.
From the currency drop-down menu, choose naira.
You can then choose how you would like to deposit. A debit card or wire transfer are both acceptable methods.
Click on Continue
If you selected bank deposit, enter the details of how much you would like to deposit and click on 'Pay' or 'Submit'.
Alternatively, you can pay with your credit card by entering your card details and clicking 'Pay'. When transferring to an account with bank deposit details, make sure to include the 'Deposit Reference Code' in the summary.
Upon completing this step, the value you deposited will be credited to your Binance account.
DEPOSITING NAIRA IN YOUR WALLET VIA P2P
Click "Wallet" on the website menu and select "P2P"
Next, select "P2P Trading"
Make sure you select "Buy" on the next page, then in the currency box, choose "NGN", which is an abbreviation of Naira. Once you accept the warning that appears, the transaction will begin.
You will see various offers; select the offer that is convenient for you and high in completion rate.
Please enter the number of Naira (NGN) you wish to deposit.
You will now be taken to the payment page. On this page, you will see the trader's account number. Payments can be made via bank transfer.
Once you have made a payment, click Transferred.
The money will be deposited into the account as soon as the trader confirms the payment.
Traders will be listed there with their phone numbers, so you can reach them. Please note that your Binance trader account is frozen until the trade has been completed for your safety
Bitcoin purchase
You can fund your wallet by clicking "Wallet" followed by "Fiat and Spot" in the menu
When the page loads Click on "Buy" beside the bitcoin
Under "Amount to spend." Enter the amount you wish to spend. Using the example above, you can buy N50,000 worth of BTC by typing 50,000 into the field.
As an alternative, you can switch to 'amount to buy' field using the double arrows to the right. The amount you wish to purchase the asset should be inputted in this case. In that field, you should enter 0.5 if you want to buy 0.5 BTC.
Verify all the details.
Click 'Buy' to complete the transaction.
By clicking on the Wallets link in the menu, you can see if you have been credited.
To trade Bitcoin and other crypto currency in Nigeria, Visit Dart Africa