OPEN A BITCOIN ACCOUNT IN GHANA: Unlike traditional currencies, bitcoin is a decentralized digital currency without a central bank or centralized administrator that can be exchanged from user to user over the peer-to-peer bitcoin network without any middlemen.
With bitcoins, you can open an account in Ghana with several bitcoin wallet providers, which allows you to store and transfer bitcoins digitally without anyone or any organization controlling them.
CREATE A BITCOIN WALLET FIRST
A bitcoin wallet functions similarly to a digital bank account. In this account, you can send, receive, and manage your bitcoins. As a result, you purchase bitcoin through BTC Direct, which is then sent to your wallet. This is where you store your bitcoins. Is there a place you would like to send some bitcoin to? You can then choose to 'Send' and enter the recipient's address in your wallet. It will then send the coins directly to the recipient's wallet.
There are many types of wallets available. Your choice of wallet is determined by a variety of factors. Have you recently started trading cryptocurrencies, or are you an experienced trader? Investing a large sum or buying a small amount?
Bitcoin wallets are easy to create. Wallets can be classified into three types: mobile wallets, software wallets, and hardware wallets. Often, mobile wallets and software wallets are free. There are multiple wallet types, and each has characteristics such as ease of use and security that make it attractive.
You need to download a Bitcoin wallet first by visiting a site like Blockchain.info or downloading the Blockchain Bitcoin Wallet mobile app, and filling out an online form with your basic information. This shouldn't take long.
THE USE OF REGULAR MONEY TO BUY BITCOIN
You can buy bitcoins on a Bitcoin exchange (example: Coinbase) using a credit card, bank transfer (ACH), or debit card once you have a Bitcoin wallet. You will receive the bitcoins in your wallet. In addition to the above methods, others are depending on the country and exchange chosen.
A Bitcoin exchange and a Bitcoin wallet do not need to be the same. Although exchanges offer wallet functionality to their users, it isn't their primary focus. Exchanging platforms don't recommend the storage of large amounts of bitcoins or for long periods due to the need to keep wallets safe and secure. As a result, it is best to store your Bitcoins in a secure wallet. The highest priority when choosing a Bitcoin wallet should be security; always choose one that has multi-signature support.
Exchanges that offer high-security standards and reporting provide a one-stop solution as well as one-stop shopping. Selecting the right Bitcoin exchange and wallet requires careful consideration.
The common misconception that Bitcoins are stored in wallets is incorrect. There is no place where Bitcoins are kept. To keep bitcoin balances, "keys" are used, which are long strings of numbers and letters linked by the mathematical encryption algorithm employed to create them. An individual's public key (akin to a bank account number or IBAN) serves as the address to which Bitcoins can be sent.
HOW DO I CREATE A BITCOIN WALLET?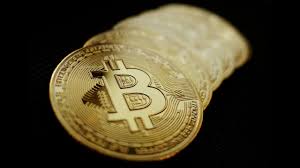 OPEN A BITCOIN ACCOUNT IN GHANA
To determine which wallet suits you best, think about your buying needs and how you want to use bitcoins. The easiest and most convenient way to manage bitcoins is to use an online wallet when you've just started buying them. Coinomi is a popular free wallet. Besides bitcoins, this wallet also supports other cryptocurrencies. Here is how to set up the Coinomi wallet:
Go to the App Store (iOS) or Google Play store (Android).
Search and download Coinomi.
Open the app and write down your 24-words recovery phrase. Very important, this will be the backup to your wallet!
Create a secure password
Add bitcoin to your wallet.
Receive bitcoins using your receiving address
CREATING A BITCOIN WALLET BACKUP
It is important to create a backup when setting up a bitcoin wallet. In this way, you are guaranteed to always have access to your wallet, and thus your bitcoin.
The majority of wallets present a series of randomly generated words. As a backup for your wallet, this phrase is sometimes known as a recovery seed. Store this seed in a safe place after writing it down with a pen and paper. Do not store your information digitally or online as this makes you vulnerable to hacking.
To regain access to your coins if you should ever lose your wallet login credentials, you can use the backup.
To trade your cryptocurrencies for Naira and Cedis, visit Dart Africa to get started!