HOW TO SELL ETHEREUM FOR NAIRA: Once you've gathered some Ether, which happens to be the native coin of the Ethereum blockchain, there will definitely come a time when you'll decide to sell. 
You may choose to sell your Ethereum via an exchange to cash out a previous purchase of ETH as an investment. You may wish to spend your Ethereum directly via a payment card. Also, you may want to allocate some of your ETH to spend on transactions for decentralized finance (DeFi) solutions.
Selling ETH on centralized crypto exchanges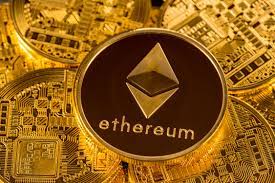 The process of selling Eth on a centralized crypto exchange is also similar to buying it. There are some specific things to do which are;
· First, you need to choose an exchange hosting Ether trading that operates within your jurisdiction, Dart Africa.
· After that, you are required to set up an account with it. On Dart Africa, you need to provide your email, phone number, username, and your desired password.
· Once you're all set up, you will need to choose between selling your Ethereum for either Naira or Cedis.
· To sell, Select ETH as your desired coin. Afterward, input the amount of ETH you want to sell. The Equivalent will be displayed in USD, Naira, and Cedis.
· Once the trade is complete, payment will be made to your account immediately.
Click here to download Dart Africa Mobile App
Do I need to sell? – HOW TO SELL ETHEREUM FOR NAIRA
Selling ETH is at your own discretion, barring any regulation that may change the asset's situation. You may have a specific price goal in mind at which you wish to sell your ETH for profit, or you may simply be fine with holding indefinitely and seeing what happens.
Some traders and investors utilize specific strategies for their crypto involvement and profit goals. Buy-and-hold investing essentially entails buying assets and holding them for a considerable period of time before offloading them. Essentially, all you need to do is purchase Ether coins, store them in a safe place, such as an Ethereum paper wallet, and decide when you wish to sell them.
One crucial aspect of the buy-and-hold strategy is the eventual sale. Buy-and-holders have options in terms of exiting their positions. They may, for example, sell all their ETH at once or scale out of their positions at certain price points.
Primarily, however, make sure you only invest what you can afford to lose entirely. Even though ETH is a prominent crypto asset, it is not impossible for the asset to fail or to cause holders losses due to high price volatility. Furthermore, due to the rapidly changing nature of crypto's legal system, it is important to stay up-to-date on any regulatory changes relevant to your jurisdiction, as well as file your taxes appropriately for your location.