What is USDC?
How To Sell USDC For Ghana Cedis: USD Coin (USDC) is a type of cryptocurrency that is popularly known as a stable coin. You can always redeem 1 USD Coin for US$1.00, giving it a stable price. The value of USDC is pegged to the dollar, hence it is designed to remain stable at 1 USDC to $1 at all times, unlike most cryptocurrencies, USDC and other types of stablecoins are not affected by the volatile nature of crypto coins.
What are stablecoins?
Stablecoins are cryptocurrencies that have their values pegged, or tied, to that of another currency, commodity, or financial instrument. Stablecoins aims to provide an alternative to the high volatility common among cryptocurrencies including Bitcoin (BTC), which has made such investments less suitable for wide use in transactions.
How To Sell USDC For Ghana Cedis
You can easily sell your USDC for cash on Dart Africa. We offer our service in Nigeria and Ghana, hence, we make payments in Ghana Cedis and Naira. Dart Africa is a seasoned cryptocurrency exchange platform, with over 15,000 trades executed you can trust us to convert your USDC to Cedis without any hassle.
Why choose Dart Africa over others:
Exchange rate: the exchange rate is something that lots of cryptocurrency traders consider before trading on any platform. At Dart Africa, we offer the best rate possible in the crypto exchange market. The cryptocurrency market is a volatile one, however, USDC is a stablecoin, hence the exchange rate stays the same for a long time, we have integrated a live coin calculator feature on our platform. You can always check for the current value of your USDC and some other cryptocurrency using the Dart Africa rate calculator and you will always find a favorable rate for your cryptocurrency.
Payment Time: Another major thing that differentiates mediocre exchange platforms from excellent exchange platforms is how long it takes to receive payment for your cryptocurrency. We run an automated cryptocurrency exchange platform this enables us to disburse payment within a few minutes of confirming the crypto transaction. Once you follow the steps of selling USDC on Dart Africa, and you have sent the coin to the wallet address provided either by scanning the bar code or manually inputting the address, you will receive payment in your Dart Africa account almost immediately after the transaction is confirmed by our system. Note, to sell cryptocurrencies on Dart Africa you have to create an account with us.
Easy to use: Dart Africa website and mobile app are designed so that users can easily navigate and sell their cryptocurrency with just a few clicks on the website regardless of their trading expertise. You will be welcomed with a soothing homepage characterized by a great user interface and user experience, this is an intentional play to make your time on the platform an easy and memorable one. You can download our mobile app on the Google Play Store.
24/7 customer service: We have a 24/7 customer support system designed to help both customers and prospective customers easily navigate and sell their cryptocurrencies on the platform or help solve any issue you might have encountered trying to access our service.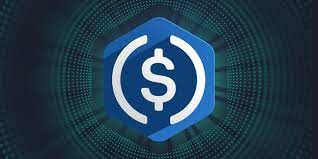 – To perform a transaction on Dart Africa you have to have an account with us. Create an account with your correct credentials or just log in if you already have an account. If you are just creating an account a verification email will be sent to the email you provided, make sure to verify your account.
– On your first log in to your account, the system will ask you to create a PIN, make sure you choose a PIN you can remember. This PIN will be used in the future when you want to withdraw from your account.
– Add your bank account details to the account list on your Dart Africa Account.
How To Sell USDC For Ghana Cedis
– You will see a nav menu on the left side of your screen, click on sell coin and choose USDC as the preferred coin for exchange, and the naira value will be displayed.
– Click on start trade and their system will automatically create a wallet address with a bar code, send the crypto to this address and funds will be sent to the Dart Africa account after 2 block confirmations. Note, that you can send any amount to the wallet address provided, their system will credit you based on the amount received.
– Click on Withdraw after payment as being disbursed into your Dart Africa account to send the funds to your bank account. You can check your transaction history to check if the funds have been sent to your bank account.
How To Sell USDC For Ghana Cedis read also How to convert Bitcoin to USDT