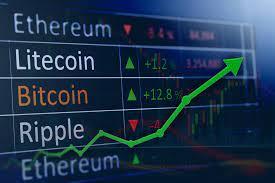 How do cryptocurrency markets work?
How To Sell USDC In Nigeria: Cryptocurrency markets are decentralised, which means they are not controlled or backed by any central authority such as the Central Bank or a government. Instead, they run across a network of computers called nodes. Cryptocurrencies like Ethereum, Bitcoin, USDT and the like can be traded via exchanges and stored in 'wallets'.
Unlike traditional currencies, cryptocurrencies exist only as a publicly shared digital record of ownership, stored on the blockchain. When a user wants to send cryptocurrency units to another user, they send them to that user's digital wallet. The transaction isn't considered final until it has been verified and added to the transaction block on the blockchain. The process of adding and verifying cryptocurrency transactions is called mining and this is also how new cryptocurrency tokens are created.
What is blockchain?
A blockchain is a publicly shared digital register of recorded data. This is the transaction history for every unit of the cryptocurrency, showing all transactions and how ownership has changed over time. Blockchain works by recording transactions in 'blocks', with new blocks added at the front of the chain.
Blockchain technology has unique security features that allow it to be safe and uneditable by any individual or organisation.
Network Consensus
A blockchain file is always stored on multiple computers across a network popularly referred to as nodes and can be accessed by everyone within the network also, anyone can join the network, there is no gatekeeping. This makes this record not only transparent but also very difficult to alter, with no one weak point vulnerable to hacks, or human or software error.
Cryptography
Blocks are linked together by cryptography – complex mathematics and computer science. Any attempt to alter data disrupts the cryptographic links between blocks, and can quickly be marked as fraudulent by computers (nodes) in the network.
Types Of Cryptocurrencies
There are majorly two types of cryptocurrency;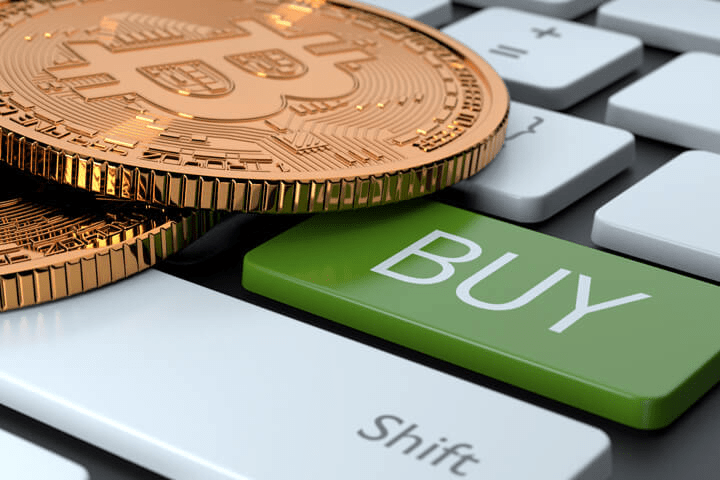 Bitcoin is the first successful attempt at creating a decentralised digital currency. Bitcoin is like the Godfather of all cryptocurrencies and this can be seen in the price trend of cryptocurrencies. Other cryptocurrencies tend to follow the price trend of Bitcoin, if Bitcoin is experiencing a positive price trend, other cryptocurrencies will follow, the same with a downward price trend.
Altcoins is a broad term for other types of cryptocurrencies apart from Bitcoin. There are over a thousand crypto coins in the market and they can all be categorised under Altcoin. The cryptocurrency market is well known for its price volatility, a 15% price swing is nothing new in the crypto world, however, developers have created a type of cryptocurrency with a stable price, they are referred to as Stablecoins. Popular examples of Stablecoins are USDT and USDC.
What is USDC?
USD Coin (USDC) is a type of cryptocurrency that is referred to as a stablecoin. You can always redeem 1 USD Coin for US$1.00, giving it a stable price. On Coinbase, eligible customers can earn rewards for every USD Coin they hold.
Stable value: For customers with a US dollar bank account, 1 USDC can always be redeemed for US$1.00, giving it a stable price.
Backed by fully reserved assets: Each USDC is backed by one dollar or asset with equivalent fair value, which is held in accounts with US-regulated financial institutions.
Powered by Ethereum: USD Coin is an Ethereum token, so you can store it in an Ethereum-compatible wallet, like Coinbase Wallet.
Global transactions: USD Coin is designed to let dollars move globally from your crypto wallet to other exchanges, businesses, and people.

How Do I Cash Out My Cryptocurrency
To get money for your cryptocurrency, you need a cryptocurrency exchange platform like Dart Africa. You simply sell your cryptocurrency for cash. Dart Africa is a modern cryptocurrency exchange platform that operates within Nigeria and Ghana.
Here is an article about the best platform to sell your cryptocurrency
Dart Africa is for you if:
You are looking for fast payment for your crypto
For a favourable trade rate on your crypto
A platform that is easy to navigate and use
You want a trusted platform that will offer you a straightforward trading experience.
How To Sell USDC In Nigeria
Go to Dart Africa's website or download the mobile app.
Log in to your account with your credentials or create an account if you don't have one.
Navigat to the sell coin interface on your account dashboard.
Click on Sell Coins.
Select USDC as the cryptocurrency you want to sell in the coin column.
Enter the volume of the USDC you want to sell, and the corresponding USD and Naira amount will be displayed in columns. Note: the minimum dollar price of BTC or any cryptocurrency you can sell is $20.
Click on sell coins now.
A wallet address will be provided coupled with a QR code. You can send the crypto amount you selected from the step above by manually inputting the address or by scanning the QR code. Your Dart Africa wallet will be credited immediately after the crypto transaction is confirmed.