START BITCOIN TRADING IN NIGERIA: Here is what we need to do to make Bitcoin trading in Nigeria a reality. By using an exchange platform that supports the Naira, traders in Nigeria can easily and quickly trade bitcoins. Usually, you trade cryptocurrency using CFDs (contracts for difference) or exchange platforms, such as Crypto.com, Coinbase, Gemini, Voyager, Kraken, and notably Binance, which has a Nigerian pair.
The Things You Should Know Before Trading Bitcoins.
1. Cryptocurrencies can be traded as CFDs (trading on the difference between the prices of the coins) or you can buy them and store them to sell at a higher rate in the future.
2. Trade fees (what you are charged to exchange currencies like Naira and US Dollars) Marker fees (what you are charged for making an offer to sell) and Taker fees (what you are charged for accepting an offer) are charged for each of these services.
3. Get to know how the crypto market works; the market is highly volatile, meaning that the price of assets can spike or drop quickly. Knowing when to invest is necessary.
4. Protect Your Account; if you lose it or if it is hacked, you lose it all. Therefore, it is important to pay attention to the safeguards you need to put in place to protect your accounts such as a strong password, 2FA, and other safe practices.
5. The multitude of Cryptocurrencies out there to trade, the volatility of the market, high-risk trades, etc, need to be considered in determining your trading strategy. You should also determine how you will enter or exit the market.
6. Speculating platforms (such as Coinbase and Bitmex) or exchange platforms (Binance, Bundle) are suitable for traders to choose from.
7. Fees should be considered when trading, and there are three phases to charges;
8. You will be charged for withdrawals and deposits.
9. The volatility of this market requires you to recognize the events that can affect it, such as breaking news, ICOs, Blockchain forks, government policies, and regulations.
The steps to trading Bitcoin in Nigeria.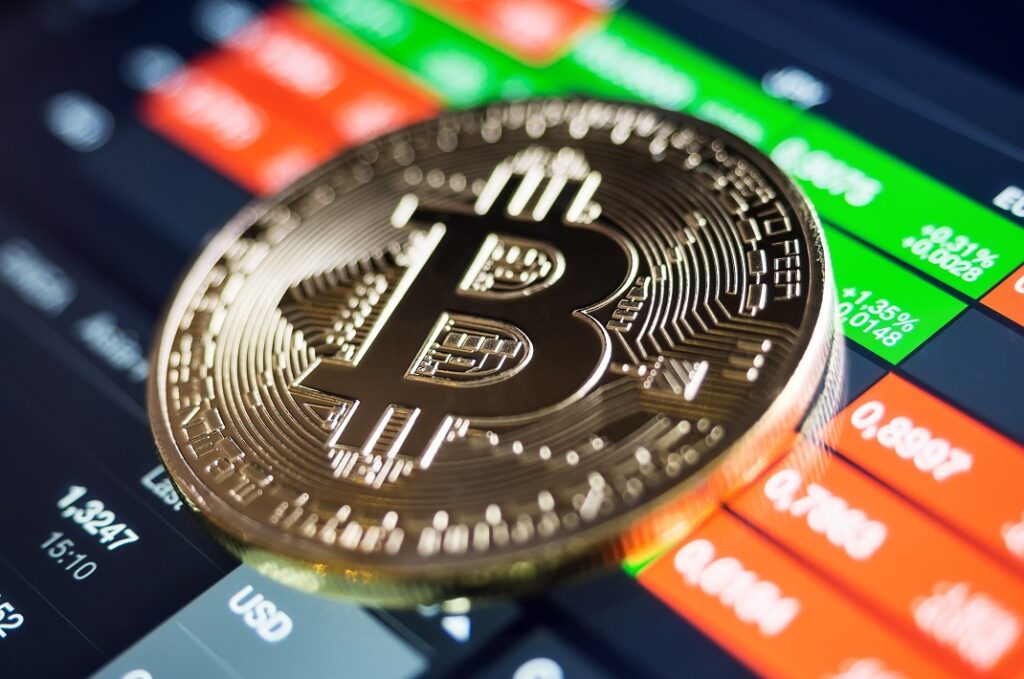 START BITCOIN TRADING IN NIGERIA
1. Open a Binance account to begin.
2. Make a bank transfer into your Binance account.
3. Start trading. It is possible to trade Naira with crypto or cryptocurrency with crypto.
How to Make Payments Using Binance Exchange with P2P
· Select P2P from the Wallet
· Then click it
· Choose "Buy" and "NGN" on the next page before accepting the risk warning.
· Select an option that is convenient for you.
· Specify the amount you would like to deposit in Naira.
· Your browser will direct you to a transaction page with the account number of the trader, where you can make the payment through a bank transfer.
· Click transferred and next once the payment is complete.
· Your account is credited after the Trader confirms the receipt of the funds.
Notice that the number of the trader is displayed and that his or her account is frozen until the transaction is complete.
Alternative means to make payment in Nigeria for Bitcoin.
· Payment in cash: Local Bitcoins can facilitate the exchange of Naira cash for Cryptos by matching you with a merchant who will accept payment by cash.
· Bank Transfer or Deposit. Nigeria's peer-to-peer exchange enables bitcoin traders to accept bank transfers, as is possible on Binance and Bundle.
· Several exchanges no longer accept card payments as a result of the cryptocurrency ban by CBN.
List of Notable Coins
· Bitcoin
· Ethereum (ETH)
· Litecoin (LTC)
· Cardano (ADA)
· Polkadot (DOT)
· Bitcoin Cash (BCH)
· Stellar (XLM)
· Binance Coin (BNB)
· Tether (USDT)
· DogeCoin
· XRP
Trading Bitcoin Safety Tips
Take caution when reading about people who have made good money with cryptocurrency trading. The following safety tips will help you trade Bitcoins safely.
1. Prices of altcoins regularly fluctuate with Bitcoin prices, and the volatility of the price of fiat currency is no different as well.
2. If you want to invest your hard-earned money in a Crypto asset, do your research and be sure you're buying the right one.
3. Check your account's activity frequently to stay up-to-date.
4. Stay focused on gathering small but sure profits instead of trying to break into a large market rush.
5. Do not just buy altcoins because they are cheap; instead, buy altcoins because they have a higher chance of rising, as determined by their market capitalization.
6. The reason you should keep all of your money in a private wallet instead of an exchange is that these platforms are prone to hacker attacks.
To trade your crypto currencies for cash, visit Dart Africa to get started !