How To Trade Bitcoin In Nigeria: Bitcoin is a decentralized digital currency created in January 2009. It is based on the ideas set out in a white paper by the pseudonymous and mysterious Satoshi Nakamoto. The identity of the individual or group who created the technology is still a mystery to this day. Bitcoin offers the promise of lower transaction fees than traditional online payment mechanisms do, and unlike government-issued currencies, it is operated by a decentralized authority.
Bitcoin is known to be the most dominant cryptocurrency using market capitalization as a yardstick for comparison. Bitcoin accounts for about 43% of cryptocurrencies capitalization, along with the fact that it is the first cryptocurrency to be successfully implemented has contributed to its dominant status in the cryptocurrency market.
There is an implicit ban on cryptocurrency activities in Nigeria. Banks and other financial institutions are prohibited from dealing in cryptocurrencies or offering their financial service to individuals or businesses that are involved in cryptocurrencies.
This has led to difficulties in trading Bitcoin for cash in Nigeria, however, this has facilitated the development of cryptocurrency exchange platforms that you can easily sell your Bitcoin to and receive the equivalent naira value in your bank account. You simply send your Bitcoin to the platform BTC address and the money is sent to your account.
However, some crypto exchange platforms don't make this process, they necessarily don't have ill-intentions they just don't offer good service to their customers. This is why Bitcoin traders find it hard to trust some exchange platform.
Where to trade your Bitcoin – How To Trade Bitcoin In Nigeria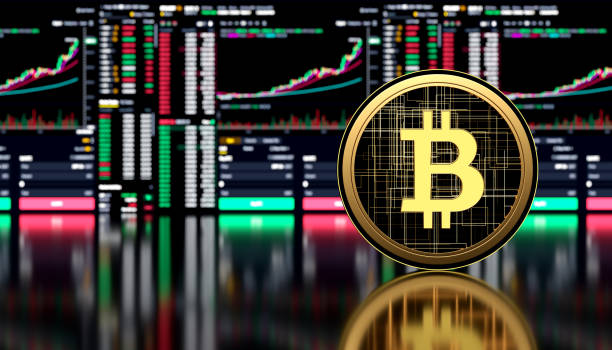 This is where Dart Africa comes in, Dart Africa is an exchange platform where you can seamlessly trade your Bitcoin, Ethereum, Litecoin and some other altcoins for cash within a few minutes. Dart Africa is a reliable exchange platform with customer satisfaction one of the organisation's goals.
To sell your Bitcoin, you must first create an account on Dart Africa. Make sure to use a valid email address and phone number. With just this account you can sell your Bitcoin or any other Cryptocurrency listed on our platform
What differentiates Dart Africa from other exchange platforms
Exchange rate: the exchange rate is something that lots of Bitcoin traders consider before selling on a particular platform. Dart Africa offers the highest rate possible in the crypto exchange market. Because the Bitcoin market is a highly volatile one, Dart Africa have integrated a live rate calculator on its platform. You can always check for the currency value of your Bitcoin and some other altcoin using the Dart Africa rate calculator and you will always find a favourable rate for your cryptocurrency.
Payment Time: Another major thing that differentiates mediocre exchange platforms from excellent exchange platforms is how long it takes for customers to receive payment after sending their cryptocurrency. Dart Africa is an automated cryptocurrency exchange platform this enable us to disburse payment within a few minutes of confirming the transaction. Once you follow the steps of selling Bitcoin on Dart Africa, and you have sent the coin to the address provided either by scanning the bar code or manually inputting the address, you will receive payment almost immediately after the transaction is confirmed by our system. Note, to sell cryptocurrencies on Dart Africa you have to create an account with us.
Easy to use: Dart Africa website is designed in a way that both professionals and newbies can easily navigate and sell their cryptocurrency with just a few clicks on the website. You will be welcomed with a soothing homepage characterised by a great user interface and user experience, this is an intentional play to make your time on the platform an easy and memorable one.
24/7 customer service: Dart Africa has implemented a 24/7 support system on its platform that is designed to help both customers and prospective customers easily navigate and sell their cryptocurrencies on the platform or help solve any issue you might have encountered using the website.
How To Sell Your Bitcoin On Dart Africa
Sign up on Dart Africa with your correct details.
Click on the toolbar icon ( three straight vertical lines on the top left corner). You will see this on your account dashboard.
Click on Sell Coins.
Select BTC as your preferred coin option in the coin column.
Enter the volume of BTC you want to sell, and the corresponding USD and Naira amount will be displayed in columns. Note: the minimum dollar price of BTC or any cryptocurrency you can sell is $20.
Click on sell coins now.
A wallet address will be provided coupled with a QR code. You can send the BTC amount you selected from the step above by manually inputting the address or by scanning the QR code. You will be credited immediately after payment is confirmed.