Withdraw Bitcoin From Blockchain: Blockchain is a crypto platform with millions of users globally, users can buy, sell, hold, send, receive and gain interest in the wallet brokerage with cryptocurrencies like Bitcoin and Ethereum. Blockchain is the most popular crypto exchange/wallet to buy, sell, and trade crypto and it is trusted by millions of users with over one trillion dollars in crypto transactions.
What is blockchain?
As the name implies, a blockchain is a technology that stores information in chains of blocks. Blockchain collates data together in blocks and links them together. The technology was initially described by a group of researchers in 1991, it was originally meant to timestamp digital documents so that it won't be viable to backdate information or fiddle with them, working almost like a notary.
Blockchain collects data together in groups, called blocks. Blocks have a certain capacity and when it is filled, they are closed and linked to the previously filled block, forming a chain of data called Blockchain. All new information that follows that freshly added block is compiled into a newly formed block that will then also be added to the chain once filled.
Withdraw Bitcoin From Blockchain
The idea remains unused until 2009 when the pseudonymous Satoshi Nakamoto used it to power the first digital currency – Bitcoin. Blockchain is a publicly distributed ledger that is used for maintaining a secure and decentralized record of transactions. The ingenuity of blockchain is that it guarantees the fidelity and security of a record of data and generates trust without the need of a trusted third party.
Blockchain.com got its start as an early pioneer of key infrastructure for the bitcoin community. "First, with a Blockchain Explorer that enabled anyone to not only examine transactions and study the blockchain but an API that enabled companies to build on Bitcoin. Blockchain also has crypto wallets that enable users to use and invest their crypto assets.
Can you withdraw money from Blockchain?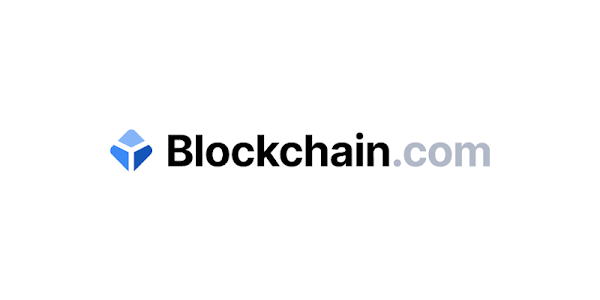 The response to this question depends on your geographical location, if crypto transactions are not banned in your country, then Yes! Users can withdraw money from the Blockchain wallet after selling them in exchange for money.
You are allowed to add different payment methods including bank account, debit card, bank transfer, and PayPal.
How to withdraw your crypto from Blockchain
To withdraw cryptocurrencies from your Blockchain Exchange account, steer to your Total Account Value window and click on Withdraw.
Select one of the supported cryptocurrencies from the drop-down menu to bring up your withdrawal window. If you have a linked blockchain wallet to your account, simply select My Blockchain Wallet as the destination address.
If you want to withdraw your funds to an external address instead, get the third party's deposit address and use it as the withdrawal address on your Blockchain Exchange account.
Paste your withdrawal address into the Destination Address tab, enter the amount you wish to withdraw along with your Two-Factor Authentication Code and select withdraw.
You can also enable whitelisting on your account. This is an extra security feature that allows you to only send crypto to a whitelisted address.
Dart Africa; Best platform to trade Bitcoin
You can sell your Bitcoin for the best rate available in the exchange market when you sell to Dart Africa; the best crypto exchange platform in Africa. Check for the current rate using our coin calculator. Our service is available on both web and mobile apps. Our App is available for download on Google Play Store and App Store.
Transactions are also processed within a few minutes, once you send your Bitcoin to the address provided on the website, the corresponding value will be sent to your account within minutes immediately after confirming the Bitcoin transaction. Dart Africa is fast and reliable.
How to sell Bitcoin on Dart Africa
Log in to your account with your credentials. Or create an account if you don't have one.
Click on the toolbar icon ( three straight vertical lines on the top left corner). You will see this on your account dashboard.
Click on Sell Coins.
Select BTC as your preferred coin option in the coin column.
Enter the volume of BTC you want to sell, and the corresponding USD and Naira amount will be displayed in columns. Note: the minimum dollar price of BTC or any cryptocurrency you can sell is $20.
Click on sell coins now.
A wallet address will be provided coupled with a QR code. You can send the BTC amount you selected from the step above by manually inputting the address or by scanning the QR code. You will be credited immediately after payment is confirmed