This article is a concise evaluation of the Aella loan app, determining its authenticity as a legitimate service or a potential scam. The Aella loan app is an instant loan platform, offering prompt loan services to individuals in Nigeria.
With the increase of internet fraudsters, and many loan companies embarrassing their users online, most people are scared of borrowing money from online loan companies.
Who owns Aella Credit?
Let's start this review by looking into the ownership of the Aella Loan app,
Akin Jones is the CEO and Wale Akanbi is the CTO of the Aella loan app.
The CEO has a substantial background in the financial sector, having accumulated years of experience. He previously held the position of General Partner at Gluwal Capital, an investment firm, prior to embarking on the establishment of Aella Credit.
Contrastingly, Wale Akanbi is a proficient tech expert. With a degree in Computer Science, he garnered his expertise through roles at prominent organizations such as Cedar Communications, Gamsole, and Davtonlearn. In these capacities, he served as the Chief Technology Officer (excluding Cedar Communications). Subsequently, Akanbi collaborated with Akin Jones to establish Aella Credit.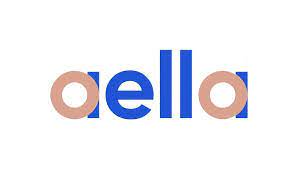 What Is Aella Loan App?
The Aella loan app is an instant loan and bill payment platform. It allows users to get loans without the need for a collateral or lengthy processing stage. Aella is a fintech solution built to provide loans and bill payments gateway.
How does Aella Credit work?
Aella Credit functions generally as a platform for lending money; you borrow money and pay interest on top of the amount you borrowed.
The information you provided is used by Aella Credit to assess your loan eligibility.
Aella accomplishes this by evaluating your credibility based on your Bank Verification Number, or BVN as it is commonly known.
Before they give you a loan of any size, they work closely with banking services to assess your reliability. There won't be a loan if you can't show that you qualify for one.
However, if you have been using your bank account(s) for transactions, you will automatically receive preference for loans up to the value of your transactions. For example, if the most money I often have or utilize in my bank account is N100,000, I can be approved for loans between N60,000 and N80,000.
You can also store money in your Aella wallet.
You can also decide to invest your money and receive up to 20% interest on your savings or investment. Aella is seen as a better choice for you due to its high return on investment as opposed to traditional banks, which provide you with a lower interest rate on your money.
Additionally, you can use the Aella app to buy airtime and data for your phone calls and internet usage, as well as to pay bills like your power and water payment. You are not required to hire a third party to complete them on your behalf.
Is Aella Credit Registered To Operate In Nigeria?
Yes, Aella is authorized to operate in Nigeria. They are now able to conduct financial transactions and money lending thanks to permission from the FCCPC (Federal Competition and Consumer Protection Commission). For the purpose of providing loans and financial services, they are registered as a financial technology business.
This is a full list of authorized lon apps in Nigeria.
This means you won't have to worry about a barrage of unsolicited communications about you being sent to your contact lists.
Also Read: Is Sycamore Legit Or Scam?
Is Aella Loan App A Scam?
The Aella loan application is legitimate. To avoid any problems with applying for or repaying a loan, you must adhere to the directions in the app. While using Aella, be sure to report any unauthorized debits to your bank right away so that they may be investigated.
In summary, the Aella lending app is trustworthy and secure. When using the app, report any suspicious activity right away to your bank so that it may be investigated, or get in touch with Aella customer support.