The QuickBucks loan app is a convenient platform for individuals to quickly obtain loans without unnecessary complications. Within the contents of this article, you will gain an understanding of this mobile application, its legality and functioning, and the process of borrowing money through QuickBucks.
Additionally, we will address several frequently asked questions about QuickBucks to ensure that you have a comprehensive understanding. Make sure to read this article to its conclusion.
About QuickBucks
The QuickBucks Loan App is a little bit different from other loan apps because this one is directly affiliated with Access Bank which contributes immensely to its legal status.
The fact that the QuickBucks Loan App is affiliated with Acess Bank, you can be sure that you are dealing with a trusted company or brand that will not in any way use your personal information against you, etc.
The loans that can be accessed on Quickbucks include:
PayDay Loan
Salary Advance
Small Ticket Personal Loan
Device Financing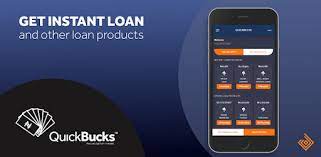 Quickbucks Device Financing
This is an interesting feature on Quickbucks that allows individuals to pay for the purchase of equipment under a contract.
The current financing scheme covers smartphones, offering clients the opportunity to gain additional benefits by opting for an optional monthly airtime bundle that can also be converted into data.
Just like other loan features on the platform, Quickbucks device financing requires no collateral and can be set up for 12 months. You also get to enjoy free MTN airtime.
Is QuickBucks limited to only Access Bank Customers?
No, it is not! There are some loan options offered to other bank customers
Is The Quickbucks Loan App Legit or Scam? 
The QuickBucks loan app is a legitimate and trustworthy platform that extends financial assistance to individuals. To secure a loan, the process is simple: download the app, complete the registration by submitting the required details, and proceed to apply for a loan starting from 4,000 naira and beyond.
How To Download QuickBucks Loan App
QuickBucks loan app can be downloaded within a few minutes if you follow the steps below;
Go to the Google Play or App Store depending on your device.
Enter "Quickbucks" in the search bar
Click on "Install," and the app will be downloaded. However, ensure you have about 80 MB.
Personal Details Needed To Use QuickBucks
1. Location
2. First Name, Last Name, Other Name
3. Date of Birth
4. Occupation – Salaried or Self Employed
5. Place of work
6. Salary Bank Name
7. Bank Account Number
8. Closest Branch
9. BVN
10. Monthly Salary Amount

Conclusion
The Quickbucks loan app functions as a digital loan platform under Access Bank's mobile banking services. Using this app eliminates the need for collateral or extensive documentation to secure a loan. Simply download the app, and you can apply for a loan without hurdles.
However, it's important to note that you must fulfil the eligibility criteria specific to the loan you intend to apply for through the Quickbucks loan app. Meeting these criteria is essential for the success of your loan application.