Right Platform for Selling Bitcoin in Ghana: Recently, cryptocurrency trading has been flourishing in Ghana compared to the previous years. This improvement has led to an increasing number of crypto platforms.
Due to many crypto exchange platforms in Ghana, choosing the right platform for selling Bitcoin in Ghana might not be as easy as you expect, especially when you look at the risks associated with being a Bitcoin trader or selling Bitcoin, which includes the risk of being duped of your asset. Another challenge around selling Bitcoin in Ghana through crypto exchange platforms is the accuracy of the transaction. As a Bitcoin trader, running swift transactions is inevitable for your business. You do not want to get yourself into being delayed while trading Bitcoin for cash. 
What you can do to address these issues and more is to choose the right platform for trading Bitcoin in Ghana. And to choose the right platform for trading Bitcoin in Ghana, you need to identify what makes a crypto exchange platform in Ghana the right platform for selling Bitcoin. These are what you need to check to choose the right platform for selling Bitcoin in Ghana:
Platform Security: The first question you need to get an answer to is the safety of the platform you are looking forward to selling Bitcoin to in Ghana, as the main challenge around trading Bitcoin in Ghana is the case of scammers. Hence, you need to know how secure the platform is. How does the platform protect the accounts, assets, or funds? Some crypto exchange platforms keep customers' accounts and funds safe through means such as double-layer authentication, email verification, and customized wallet codes.
Trading Fees: Another thing you need to check before you choose a platform is the trading fees. Are there any fees charged for trading Bitcoin? Some crypto platforms like Bitcoin and Coinbase charge some fees for trading Bitcoin.
Exchange Rates: Different platforms have different rates. Your takeaway here is to get the best rate for selling your Bitcoin. The platform that can always provide you with the best rate in exchange for trading your Bitcoin, regardless of economic impact in Ghana, is the right platform for you.
Customer Support: Some exchange platforms do not provide customer support. However, some of them have the service. It is either the service is not accessible, or they do not address their users' challenges when reached out to. The exchange platform that has customer support which is easily accessible and always responsive is the right platform for selling Bitcoin in Ghana.
Right Platform for Selling Bitcoin in Ghana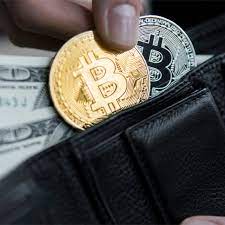 You may have started to think of starting your search for the platform that can provide you with these needs – the right platform for selling Bitcoin in Ghana. You do not need to stress since you already have Dart Africa available. Dart Africa is a crypto exchange or trading platform that provides the best trading service for selling Bitcoin in Ghana. Transactions with Dart Africa are secured. You may confirm this from customer reviews through Google Play Store or review websites. Dart Africa protects your account through email verification upon signing up and generating your password. So, your account is safe as long as you do not disclose your login details to people.
This article already talked about the issues around trading fees. Some crypto trading platforms charge lesser fees than others. For example, Binance charges lesser trading fees than Coinbase. How about selling Bitcoin in Ghana with zero trading fees? This juncture is where Dart Africa also saves you. You can trade Bitcoin for cash in Ghana with Dart Africa without expending fees. In addition to these merits, Dart Africa always provides the best possible rate for trading Bitcoin through the website or application. You may check the rate for any amount of Bitcoin with Dart Africa here.
What also makes Dart Africa the right platform for selling Bitcoin in Ghana is the 24/7 customer support. You can contact Dart Africa customer support anytime you want to, and you can easily access the service. Swift transactions without glitches or errors also make Dart Africa stand out. So, your mind can always be at rest while trading your Bitcoin on Dart Africa for Cedis.
How to Sell Bitcoin for Cash in Ghana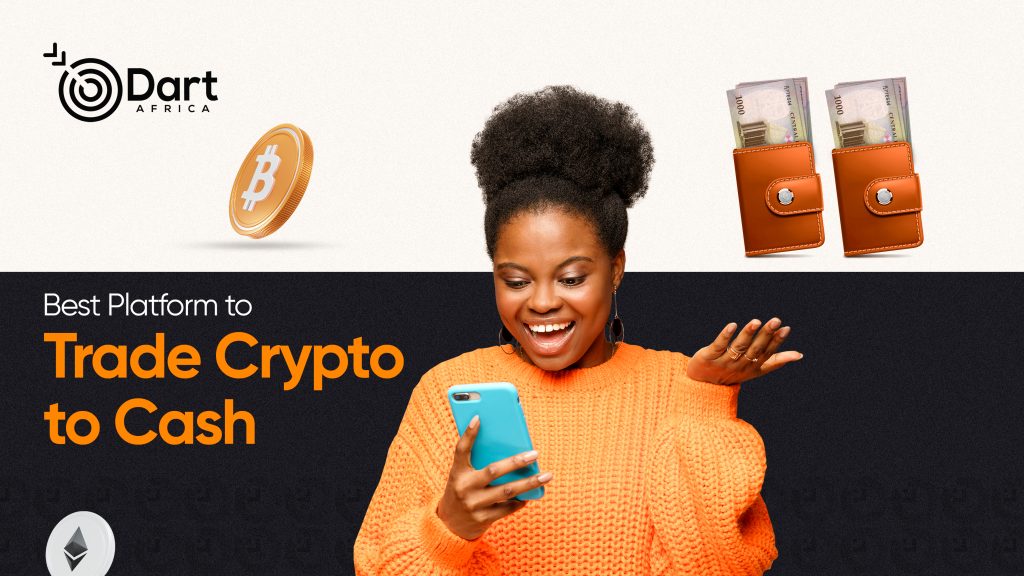 Since you got to know Dart Africa as the right platform for trading Bitcoin in Ghana. The next thing to know is how to sell Bitcoin on Dart Africa. Exchanging Bitcoin for Cedis on Dart Africa is not a complicated process. You can trade Bitcoin on Dart Africa in Ghana by following these few steps:
Visit dartafrica.io through your browser and log in or sign up.
Ensure you verify your email and add the bank you would like to receive your payment into after signing up.
Proceed to sell your Bitcoin by scrolling to the sell coin section and filling in the required details.
This process does not take long. Your payment will be in your wallet after validation. Also, the transaction only needs two confirmations to complete. Withdraw your Cedis into the bank account you added previously, and it will be processed immediately.