Bear Market Of 2022: This crypto bear market has been long and painful, 2022 was a challenging year for digital assets, with the bear market hitting both BTC and ETH very hard. 
The current crypto bear market has induced panic, fear and uncertainty in investors. The dire situation started when the global market capitalization of crypto dropped below the $2 trillion mark in January 2022. Since then, the price of Bitcoin
has decreased by over 73% from its all-time high of $69,044.77, reached on Nov. 10, 2021 (BTC as of January 3rd, $16,720.60). Similarly, the values of other major cryptocurrencies such as Ether ETH $1,216, Solana SOL $12, Avalanche AVAX $11.26 and Dogecoin DOGE $0.07 have decreased by around 88%.
According to market experts, this has been one of the most severe bear market runs in the history of cryptocurrency. Let's take a look at the major cause of the 2022 Bear Market.
Bear Market Of 2022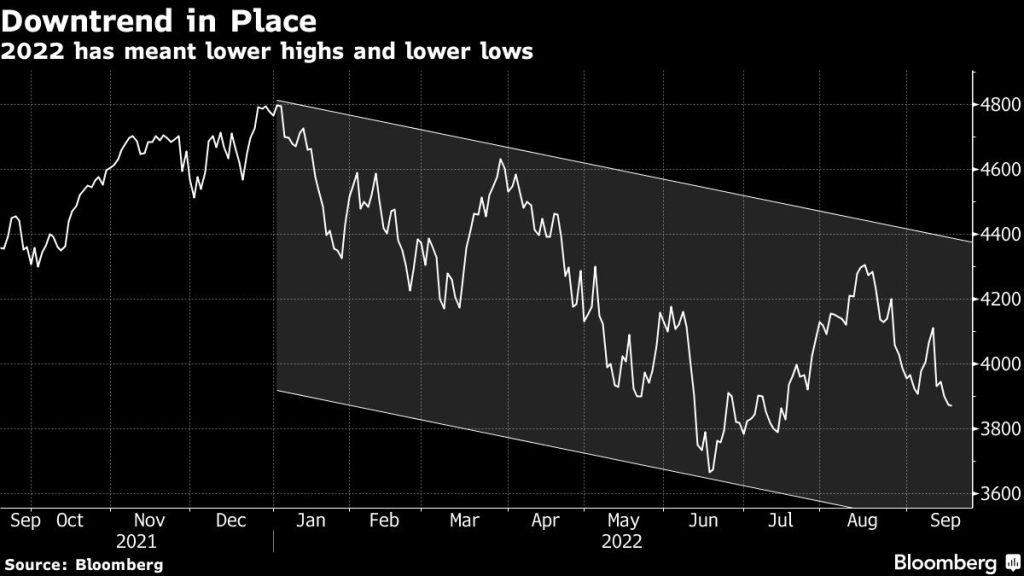 Catalysts of the 2022 bear market
Several factors have contributed to the current bear market run.
One of the players in the 2022 bear market started in 2021. During this period, lots of government regulatory authorities threatened to introduce strict laws around cryptocurrency operations. This generated fear and uncertainty in the market. For example, the United States SEC (Securities and Exchange Commission) filed a lawsuit against Ripple (XRP). In addition, China banned Bitcoin mining, cause of the high energy consumption, resulting in most of its BTC miners having to relocate to other countries.
A global increase in inflation and rising interest rates instilled fear and uncertainty in the market, resulting in lower crypto investment than expected. Although there is much publicity about the United States' inflation and interest rates, other countries such as India have experienced similar challenges.
Notably, during the early stage of 2022, the Federal Reserve announced that it was taking strict measures to "accelerate tapering of monthly bond purchases." In other words, the United States planned to introduce measures that slow down its economy to control the ever-rising inflation in the country.
While trying to curb the inflation rate, the Federal Reserve doubled the federal funds rate during the year. This reduced the disposable income of United States residents, thereby negatively affecting investment in risky assets like cryptocurrencies.
Crypto experts have also said that leverage was another focal cause of the current bear market. Leverage requires using a small amount of money as collateral to borrow a large amount for investment. In this case, investors borrow from exchanges to finance their investments in the market.
The downside of leverage is that once the price of an asset begins to fall, the trading positions liquidate, resulting in a surging crash of cryptocurrency prices. This ripped investor confidence and seems to inject fear and variability into the market.
While traditional markets have circuit breakers and protections, this is not the case for the crypto market. Take, for example, the recent collapse of Terra, its LUNA token — now known as Terra Classic (LUNC) — and its TerraUSD (UST) stablecoin. Within the same period, several other crypto firms such as Celsius, Three Arrows Capital and Voyager Capital filed for bankruptcy.
Also read: Reliable Platform To Convert Your Cryptocurrency To Naira And Cedi
How long do Bitcoin traders expect the bear market to last
Bitcoin optimists tend to look toward the Bitcoin halving as an indicator to predict the next bull run. Examining history, BTC has formed a peak within 18 months of each Bitcoin block reward halving. The next halving will occur in 2024 when the block reward will fall to 3.125.
A Bitcoin halving event occurs when the reward for mining Bitcoin transactions is cut in half. Halving reduce the rate at which new coins are created and thus lower the available amount of new supply, even as demand increases, each halving reduces the rate of inflation and, as a result, pushes the Bitcoin price upward. Bitcoin last halved on May 11, 2020, resulting in a block reward of 6.25 BTC.
Trade your cryptocurrency on Dart Africa
If you are in Nigeria or Ghana, you can seamlessly trade your cryptocurrency for cash on our exchange platform. At Dart Africa, you get the best value for your cryptocurrency, you can sell, Bitcoin, Ethereum, USDT, BUSD and USDC. You can use our coin calculator feature to check the prevailing exchange rate.
Take these steps to sell Cryptocurrency on Dart Africa
Sign Up with your email address
Set up a PIN for transaction verification
Choose the type of crypto coin you want to sell
Send the cryptocurrency to the wallet address provided
Receive payment in your local currency to your account wallet.