Top Cryptocurrency In 2022: 2022 has been a good year for cryptocurrencies despite the ongoing war crippling the crypto market for a moment, from European regulations to different country bans all over the globe. However, the general crypto market is an ever-evolving one so the concepts still strive amidst all the hassle and tussle.
If you are new to cryptocurrency or you are already familiar with it and you want to know the top cryptocurrencies to invest in, in 2022, we have collated a list of 4 digital currencies you can look into this year.
The digital currencies listed below represent the best cryptos to buy, thanks to their mainstream appeal, their current value, and potential for value increases.
1. Bitcoin (BTC)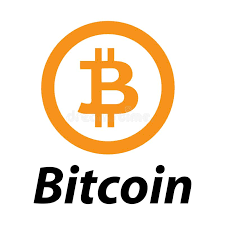 In terms of price and valuation, Bitcoin has been stuck in a relief period over the first few months of 2022 – sitting between pricing levels of roughly $38,000 – $42,000. With that said, According to Bitcoin price predictions, BTC is expected to reach above $75,000 by the end of 2022. So if you are looking for a long-term cryptocurrency investment, Bitcoin has been nominated by experts to have a promising future.
Another advantage of investing in Bitcoin is that you don't necessarily have to buy a whole BTC if you don't have the financial freedom to do so, you can always purchase bitcoin in fractions.
For example, if Bitcoin the current price is $40,000 and you decided to invest $40 – you would be purchasing 0.1% of one coin. Apart from financial power, this can is also ideal for inventors that don't want to risk large amounts of money.
Top Cryptocurrency In 2022
Virtual currencies are highly volatile. Your capital is at risk.
2. Ethereum (ETH)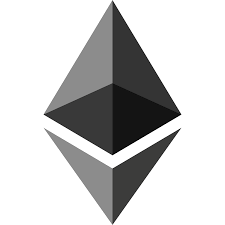 Apart from being the second most valuable cryptocurrency after Bitcoin using market capitalization, Ethereum is a project that has been developing over the past year and it still evolving for the better in 2022. Most crypto tokens and meme coins some of which are on this list are built on the Ethereum blockchain, Non-fungible tokens and Metaverse projects are also built on the Ethereum blockchain.– so it goes without saying that Ethereum should also be considered if you wish to invest in the crypto market.
Ethereum has the potential to outpace any cryptocurrency investment. Ethereum has also experienced a tremendous hike in its price. From 2016 to early 2022, Ethereum's price went from about $10 to over $3,550, increasing more than 32,000%.
Analysts estimate that the value of Ethereum (ETH) has plenty of room for growth due to new projects spawning up around the technology. Therefore, it could be a good time to invest in Ethereum while the crypto coin is still relatively undervalued.
Virtual currencies are highly volatile. Your capital is at risk.
3. ApeCoin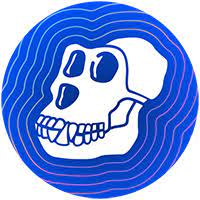 ApeCoin is the most recent ideal cryptocurrency for investors. Apecoin is a gaming coin, launched at the beginning of 2022 by the team behind Bored Ape Yacht Club. If you are not aware of what Bored Ape Yacht Club is, it is a platform made up of 10,000 unique collectable Bored Ape Non-fungible tokens (NFTs) with a current floor price of $375,597.66.
Apecoin is an ERC-20 crypto coin with utility features and governance. At launch, the price of Apecoin was $6.40 per token and within few hours after launch, the price rose to $42 per token. At the time of writing this article, the price of ApeCoin is $17.15 with a 24-hour trading volume of $4,411,385,950.
To explain what the ApeCoin token is for, it was developed as a Metaverse crypto project. The crypto is can be used for making online purchases via Shopping.io. This allows users to access products from eBay, HomeDepot, Amazon, Walmart, and more.
The amazing part is that ApeCoin users receive a 2% discount when making purchases online with the coin. ApeCoin is one of the best cryptos to buy according to most ApeCoin price predictions. You could also diversify by adding it to your portfolio.
Virtual currencies are highly volatile. Your capital is at risk.
4. Dogecoin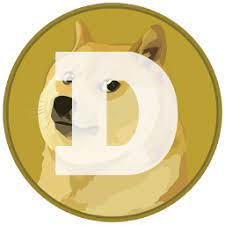 Dogecoin is the best-undervalued crypto to invest in 2022 future potential. With backing from prominent figures like Elon Musk, Dogecoin was one of the most popular meme coins to buy last year because of the huge returns. At the beginning of 2021, dogecoin was valued at $0.002, fast forward to March of the same year the price stood at $0.76, a gain of 19,000% in a space of five months. However, the price of Dogecoin has since taken a notable downturn, with its price hitting 52-week lows of just $0.13.
However, Dogecoin is predicted to reach above $1 by the end of December 2022 which makes it a good long-term investment. If you believe in the project, you can invest in it at a huge discount as the current price is far from the $1 estimate.
Virtual currencies are highly volatile. Your capital is at risk.
Dart Africa – The best crypto exchange platform in Africa
Dart Africa is the leading cryptocurrency exchange platform in Africa. At Dart Africa, we have studied the deficiencies in the cryptocurrency exchange market such as trust issues, low exchange rate, and sedated payment system, we modelled our system to provide positive solutions to these problems.
You can access our service via our website (dartafrica.io). Or our mobile app which is available for download on both Google Play Store and App Store.
How to sell cryptocurrencies on Dart Africa
Click on sell now.
 Log into your account by providing your email and password. Or create an account if you are a new user.
Select the type of crypto coin you want to sell.
Input the amount of coin you want to sell
Dart Africa will calculate its current rate in USD, and its equivalent Naira and Cedis values will be displayed immediately.
Click on sell coins now.
Make payments to the wallet details given or scan the QR code to continue. You get paid instantly after our system confirms and verifies the transaction.
You can access the funds in your Dart Africa wallet.
Top Cryptocurrency In 2022 or keep reading HOW TO MAKE MONEY FROM CRYPTO TRADING IN 2022