The cryptocurrency market is known for its volatility, and at times, it experiences what is commonly referred to as a "dip." A dip in cryptocurrency occurs when there is a significant decrease in the prices of various cryptocurrencies.
Dips can be caused by various factors, including market speculation, regulatory changes, economic events, or even negative sentiment in the industry. When a dip occurs, it often creates opportunities for investors to enter the market or add to their existing positions at lower prices.
This also comes with risks and uncertainties, as the market can be unpredictable. Navigating through cryptocurrency dips require careful analysis, risk management strategies, and a long-term perspective.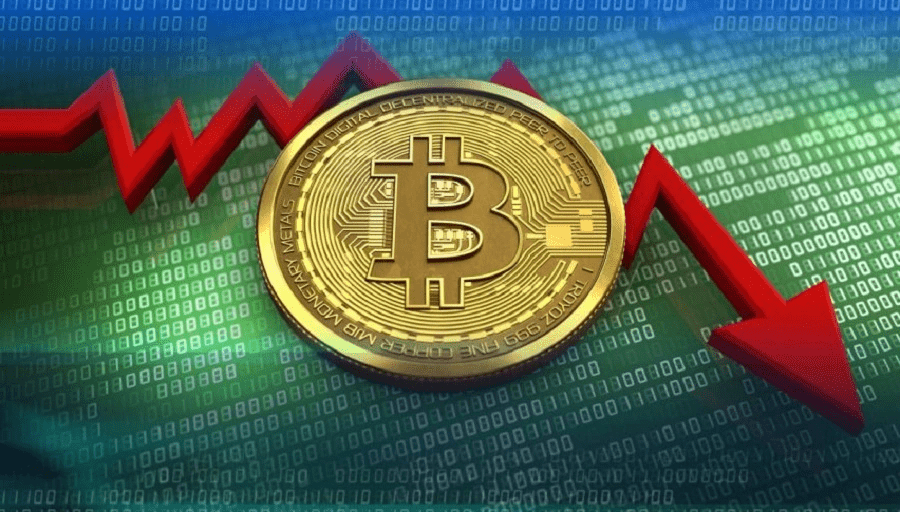 Factors Influencing Cryptocurrency Dips
Cryptocurrency dips can be influenced by several factors that impact the volatile nature of the market. Below are some key factors:
Market Sentiment: Market sentiment plays a significant role in cryptocurrency dips. If investors have a negative outlook about the market's future, it can lead to a decrease in demand and, subsequently, a dip in cryptocurrency prices.
Regulatory Changes: Regulatory changes, such as government policies, or decisions by regulatory authorities, can greatly impact the cryptocurrency market. Unfavorable regulatory changes can create uncertainty and cause investors to sell off their holdings, resulting in a dip in prices.
Economic Events: Economic events, such as recessions, financial crises, or geopolitical tensions, can have a spillover effect on the cryptocurrency market. These events can create panic among investors, leading to a decrease in demand for cryptocurrencies and contributing to a dip in prices.
Security Concerns: The technology underlying cryptocurrencies, such as blockchain, is still evolving. Instances of security breaches, hacking, or vulnerabilities in cryptocurrency platforms can erode investor confidence and trigger a dip in prices.
Market Manipulation: Cryptocurrency markets are susceptible to manipulation due to their decentralized nature and lack of regulation. Activities such as pump-and-dump schemes, or large sell-offs by influential individuals can cause significant price fluctuations and contribute to dips in the market.
It is important to note that these factors are interconnected, and their impact on cryptocurrency dips can vary depending on the specific circumstances and market conditions.
Also Read: What Is DCA Crypto Investing and How Does It Work?
How to Convert Crypto to Cash during Dips
When cryptocurrency prices go down, some people choose to sell their crypto for cash to limit their losses. Selling crypto during a dip allows investors to get out of their positions and convert their digital assets into fiat. By doing this, they hope to reduce the negative impact of the market drop and protect the value of their investments.
This approach gives them the flexibility to use the cash for other investments or immediate financial needs. Dart Africa is a platform that provides traders with a seamless way to convert their cryptocurrencies into cash.
Here are the simple steps to follow to sell crypto for cash on Dart Africa:
Create a Dart Africa account.
Log in and click 'sell crypto'.
Choose the crypto you want to sell and enter the amount.
The rate calculator will show the equivalent in your local currency.
Dart Africa will provide a wallet address for you to transfer your crypto.
After confirmation, your local currency will be credited to your Dart Africa wallet.
Withdraw to your bank account or mobile money.
With a focus on ease of use and best crypto rate, Dart Africa simplifies the process of converting crypto to cash, empowering traders to seamlessly navigate between the digital and traditional financial worlds.