The landscape of cryptocurrency in Taiwan is steadily evolving, with growing interest and adoption. Cryptocurrencies are not recognized as legal tender by the Central Bank of Taiwan, but they are not explicitly prohibited. This means that individuals and businesses can engage in crypto-related activities, including buying, selling, and trading, without facing legal barriers.
In this article, we will be going through how you can buy cryptocurrency in Taiwan, the best platform to use and Bitcoin ATMs in Taiwan.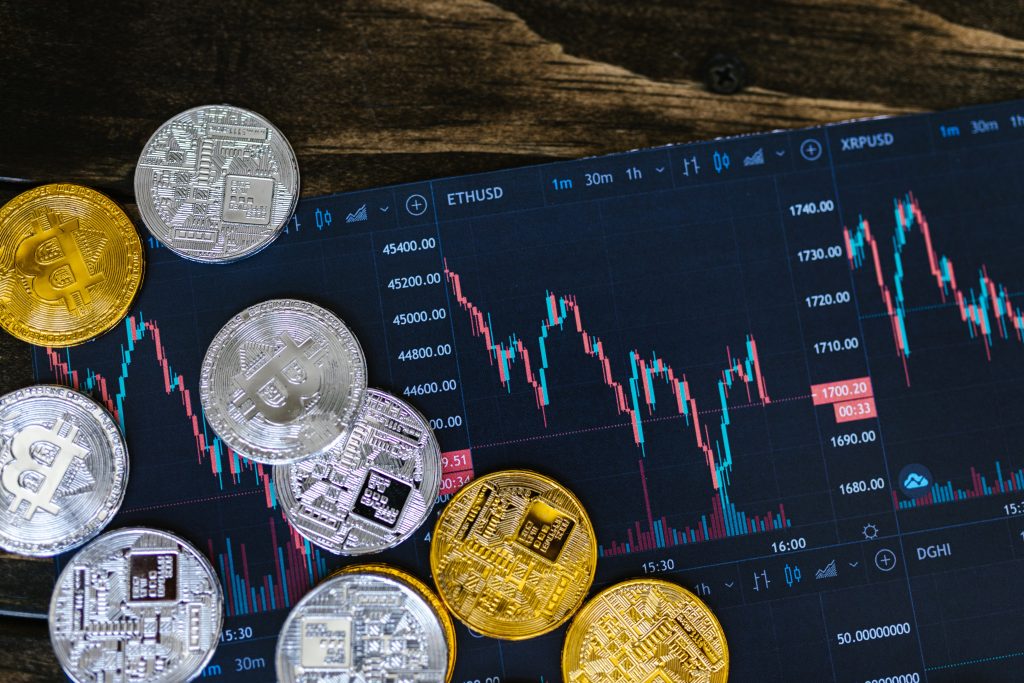 Best Cryptocurrency Exchange In Taiwan
Consider this fact: the cryptocurrency exchange you opt for holds significance. This decision influences the profitability of your trades, the convenience of buying and selling coins, and the feasibility of its use within Taiwan.
Here are some top picks for the best crypto exchanges Taiwan has to offer.
Kraken: 
Hailing from the United States, Kraken stands as a notably transparent exchange with a well-established track record of reliability. Positioned as one of the global giants among crypto exchanges, Kraken surpasses smaller platforms on various fronts.
At Kraken, you have the opportunity to purchase Bitcoin and various altcoins, in addition to engaging in cryptocurrency trading. Kraken's platform is tailored to accommodate both experienced professionals and newcomers alike. It particularly shines for crypto investors seeking low transaction fees.
To begin, Kraken stands out with its notably lower fees compared to many other exchanges. Most users get 0.16% transaction fee (which can decrease to 0% for high-volume trades). Additionally, Kraken maintains remarkably tight spreads, often hovering around $0.10 per Bitcoin, equivalent to 0.0003%. In contrast, various other exchanges commonly impose trading commissions of up to 2% alongside spreads of 2% or more. This stark difference underscores Kraken's popularity as a preferred exchange.
Established in 2017 by Michael Gan and headquartered in Seychelles, KuCoin is a prominent cryptocurrency trading platform. You can buy and trade cryptocurrency on the platform.
KuCoin presents a plethora of advantages through its diverse features. Beyond its user-friendly and streamlined interface, the platform provides a comprehensive range of trading options including P2P, futures, and margin trading.
With access to approximately 400 distinct cryptocurrencies, KuCoin boasts one of the most extensive lists of digital assets available on any exchange platform. Notably, it maintains some of the most competitive base fees among top crypto market exchanges, adding to its widespread appeal.
KuCoin additionally provides a mobile app for convenient on-the-go trading, along with a range of features like staking, loan services, and an NFT marketplace.
OKX:
Formerly recognized as OKExchange, OKX is a Seychelles-based cryptocurrency exchange that furnishes a trading venue for a diverse selection of cryptocurrencies, encompassing Bitcoin, Ethereum, Fantom, Solana, Dogecoin, Shibu, and numerous others. OKX stands out with its offerings of Spot and derivative trading, constituting two pivotal aspects of the exchange's operations.
Additionally, the platform caters to the burgeoning market of NFTs, as well as providing opportunities for staking and various other services. Established in 2017, OKX has solidified its presence in the cryptocurrency landscape.
Gemini:
Headquartered in New York and overseen by the NYDFS (New York State Department of Financial Services), Gemini stands as a prominent cryptocurrency exchange. At present, Gemini extends its support to over 50 cryptocurrencies, encompassing major players such as Bitcoin, Ethereum, Litecoin, and Bitcoin Cash.
Among Gemini's standout attributes is the MyPortfolio dashboard, a centralised hub granting oversight over all transactions and trade history. Additionally, the ActiveTrader platform caters to seasoned crypto investors, furnishing advanced charting tools, a spectrum of order types, and even block trading capabilities.
For newcomers venturing into the realm of trading, Gemini extends a welcoming gesture in the form of a $10 bonus, directly credited to your account. This bonus can be promptly utilised to expand your crypto investments.
Is Binnce Available In Taiwan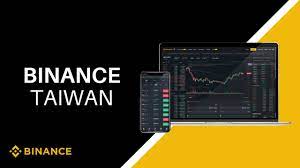 Whether you're a seasoned crypto enthusiast or just stepping into the realm of cryptocurrency, Binance is likely a name that has crossed your path, perhaps through their widespread advertising efforts or your own intrigue. As a prominent player in the cryptocurrency exchange arena, Binance has made its mark. While it enforces restrictions on access from countries like the US, Canada, and certain parts of the United Kingdom, Binance warmly welcomes residents of Taiwan to open trading accounts. So, the answer is clear: Binance is indeed accessible and operational in Taiwan.
How To Buy Cryptocurrency In Taiwan
Follow these 3 steps to buy bitcoin safely in Taiwan.
Step 1: Select the Exchange
Explore from the platforms mentioned above.
Step 2: Sign Up and KYC
Create an account on the chosen exchange and complete the Know Your Customer (KYC) verification process as required to facilitate cryptocurrency purchases in Taiwan.
Step 3: Deposit Funds and Buy Cryptocurrency
For swift transactions, consider buying cryptocurrency with a credit/debit card in Taiwan. Alternatively, fund your exchange account using fiat currency and make cryptocurrency purchases once your funds have been received. It's important to note that utilising debit and credit cards for cryptocurrency purchase may involve higher fees.
Is Bitcoin legal in Taiwan?
The legal status of Bitcoin in Taiwan is relatively favourable. While not recognized as legal tender, Bitcoin is considered a virtual commodity rather than an official currency. The Financial Supervisory Commission (FSC) of Taiwan has clarified that Bitcoin and other cryptocurrencies are not classified as securities, which means they are not subject to the same regulations as traditional financial instruments.
Individuals and businesses in Taiwan are allowed to use and transact in Bitcoin, and there are no specific laws that prohibit its possession or usage. However, authorities have emphasised the need for consumer protection and have issued guidelines to prevent money laundering and illicit activities involving cryptocurrencies.
Bitcoin ATMs in Taiwan
Bitcoin ATMs are physical locations where you can buy and sell Bitcoin and some other cryptocurrencies like Litecoin an Ethereum. Bitcoin ATMs have found their way into various corners of Taiwan, providing an accessible and convenient method for individuals to buy and sell Bitcoin. These ATMs allow users to conduct transactions involving Bitcoin using cash or debit/credit cards.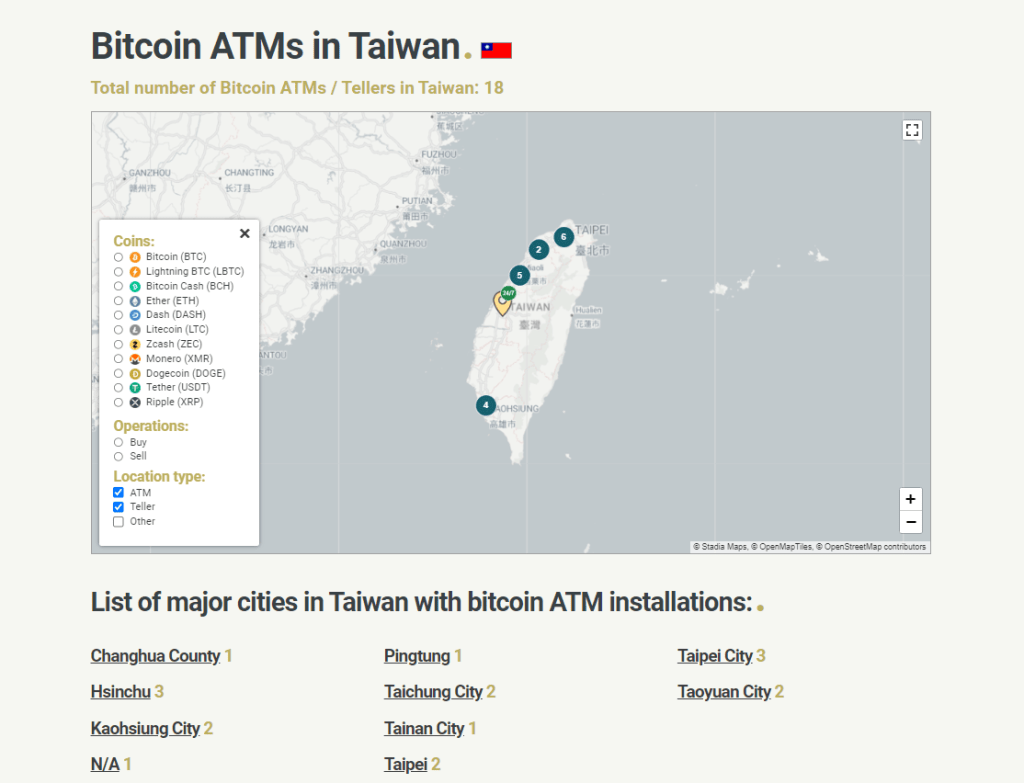 As of now, there are 16 Bitcoin ATMs scattered across different cities in Taiwan, offering users the opportunity to engage in cryptocurrency transactions with ease.
Follow this link to check for Bitcoin ATMs around your vicinity.

How To Sell Bitcoin In Nigeria or Ghana
If you are in Nigeria or Ghana, Dart Africa is the best place to sell your Bitcoin to get the best value.
Embark on a journey into the world of cryptocurrency with Dart's fully automated trading prowess! Our platform ensures effortless cryptocurrency sales, providing immediate payouts directly to you. Unleash the potential of frictionless transactions, unparalleled swiftness, and utmost security. The realm of crypto beckons, and Dart Africa is your gateway to an electrifying adventure!
Prepare for an exhilarating experience as you witness the most exceptional cryptocurrency rates within the market. Dart stands as your gateway to access the prime cryptocurrency rates available in the market.
Follow these steps to sell cryptocurrency on Dart Africa:
Create Account: Visit the website and create an account
Create Pin: Setup transaction pin for all your withdrawals
Sell Crypto: Select the coin you want to sell. Enter the amount and click "Sell coin now" to sell coin
Make Payment: Copy the wallet address and make payment or scan the barcode displayed
Withdraw Funds: Open your wallet and easily withdraw your funds to your desired bank account