Withdraw Crypto to Bank Account in Ghana: The best time to get your cryptocurrency out of your crypto wallet is when you can get them exchanged for the best rates. Whether in winter, rain, or summer, this market keeps moving.
If you trade crypto in the long term, you might want to wait till the value of your coin raises above the level it was when you got into the market. This way, you can make a profit from the market fluctuations. The crypto market can be very volatile, so one must ensure to get the best out of every single coin held in the wallet.
There are a few other factors to consider to adequately determine the best period to withdraw crypto to a bank account in Ghana. Some of them are the receiving bank's policy on the volume of money you are withdrawing, and the availability of a reliable trading platform that not only promises the best rate but also offers fast withdrawal. You certainly do not want your funds stuck in internet traffic when you are in dire need of money to sort your bills or get something done.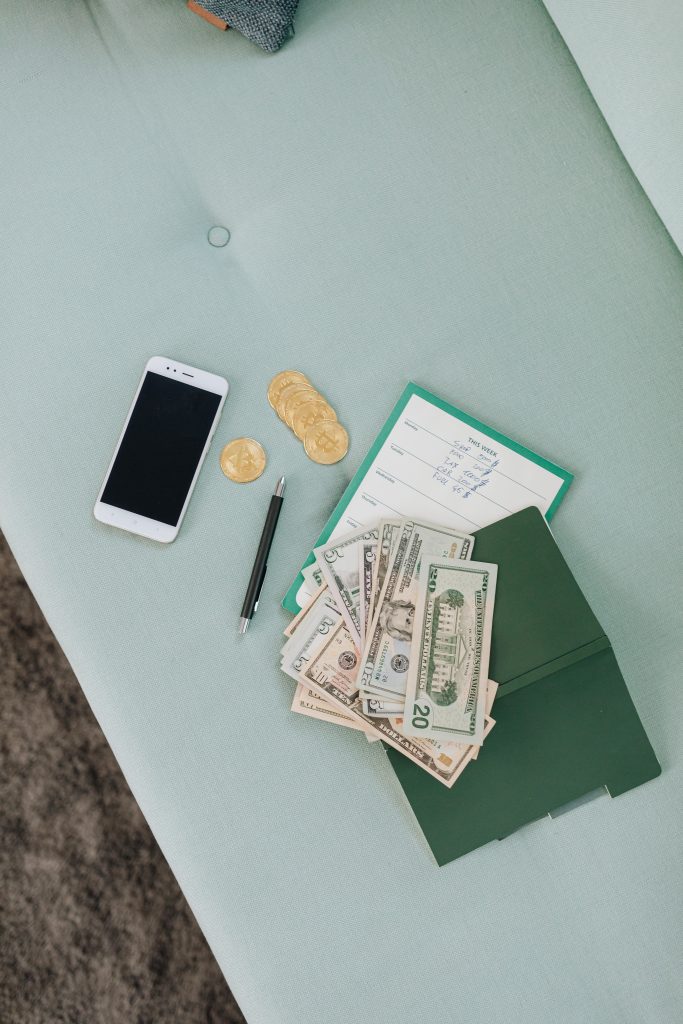 Conventionally, big-time traders that now get these things right have toured around till they got the best plug to trade their coin in Ghana. If you are new to trading crypto in Ghana, you do not have to go through the same rigour. This post is geared towards helping you make the best decisions that will guarantee your continued success in crypto trading and choosing the best time to withdraw crypto earnings to a bank account in Ghana.
Where can I get the best rate for trading cryptocurrency?
To get the best rates, you must trade with the best platform. Smart traders know this; that is why they do so well in the crypto market. In Ghana, Dart Africa is unarguably one of the best sites and apps to trade cryptocurrency.
Talk of mouthwatering rates, payment speed, availability, customer service, and more; Dart Africa is always on top of the game. Besides trading crypto in Ghana, Dart Africa is also available in Nigeria and soon moving into other African countries. If you are looking for the best place to trade your Bitcoin, Ethereum, and other altcoins, reading this post takes a step ahead to actualizing your dream in Ghana and Nigeria.
Dart Africa not only offers the best rates for crypto trades but also ensures that funds are delivered the instant they are requested. Also, if starting scares you, Dart Africa provides room for traders to easily trade, read about trading, and ask questions about trading. This blog post and many others that are already published and yet to be published are free on this space for any random person to learn from. If you have questions about crypto trading, Dart Africa's customer service is there to take you by the hand and help you up the success ladder.
Are you convinced about starting your next cryptocurrency exchange with Dart Africa? You want to know how to get started to enjoy these amazing features. Let's quickly discuss how you can successfully trade your first coin and withdraw crypto to Bank Account in Ghana.
How to trade cryptocurrency with Dart Africa
The steps below will help you navigate crypto trading on dartafrica.io and withdraw funds to a local bank account. There are two ways to start; the mobile app or the website. Search Dart Africa on the Google play store and hit install to download Dart Africa for your Android device. You can also head straight to the website at dartafrica.io to register an account. Follow closely as we highlight the step-by-step process of running your crypto sale effortlessly.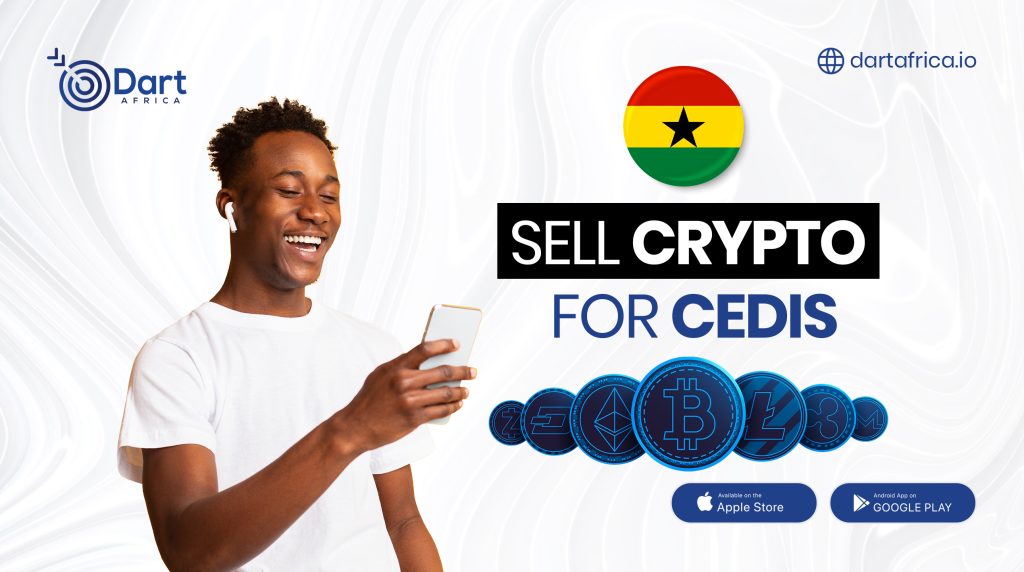 Visit dartafrica.io or download the mobile app from the Google play store.
Create an account. Registration of an account is free and takes no time at all. Hit the sell coin button on the home page and then sign up. Correctly fill in the details required – username, country, phone number, email address and create your password. Submit and head straight to your mail to verify your account and log in immediately.
Locate the sell coin section and input the details of your trade. Select a coin and the amount. The amount you want to sell for cedes. Double-check rates and proceed to submit.
Send the crypto value to the wallet address provided and wait for confirmation.
After two confirmations, you will get your money in the wallet on your dashboard.
Withdraw crypto funds into a bank account in Ghana
To withdraw funds from your wallet after trading is quite easy.
Hit the withdraw button below the wallet balance on your dashboard.
Enter your bank details.
Proceed to enter the amount you like to withdraw.
Hit submit.
Your payment will reflect in your Ghanaian bank account in a matter of minutes. Who said trading has to be stressful? Do it without stress with Dart Africa today.