100 USD Bitcoin In Nigeria: At Dart Africa, the current exchange Naira value of a $100 Bitcoin is NGN 71,000. This value is gotten from our coin calculator. The exchange rate is subject to changes, hence, you should check the prevailing rate using the exchange rate calculator.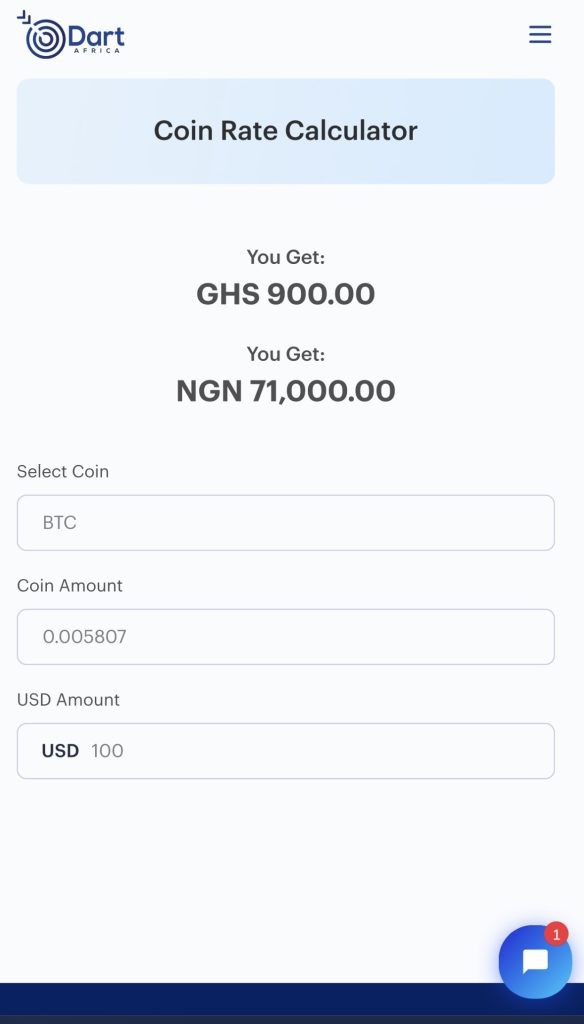 Dart Africa – 100 USD Bitcoin In Nigeria
Dart Africa is a modern cryptocurrency exchange platform that operates within Nigeria and Ghana. At Dart Africa, selling bitcoin and other cryptocurrencies for Cash is straightforward. The process of converting your cryptocurrency to cash has been simplified to be easy for both professionals and newbies. Cash is paid out instantly once your crypto transaction is confirmed.
At Dart Africa we understand the need for online security, hence, we guarantee 100% security for your data and trade with Dart Africa. We have an all-encompassing firewall that helps keep your information secure and intact.
Dart Africa is a trusted cryptocurrency exchange platform characterized by its favourable exchange rate for selling cryptocurrencies and its fast payment service. With a focus on customers' ease and ultra-fast payment time, Dart Africa stands out from other OTC crypto exchange platforms.
Another reason to consider Dart Africa for your cryptocurrency trade is the speed of transactions on our platform. Apart from the time it takes the blockchain to authenticate a cryptocurrency transaction, which varies depending on the type of crypto coin you are transacting, your traded amount will reflect on your account within 5 minutes.
At Dart Africa, we understand the need for a customer support service. Hence, we have implemented a 24/7 customer support service to attend to our customers in case of any enquiry or any issue that needs resolving.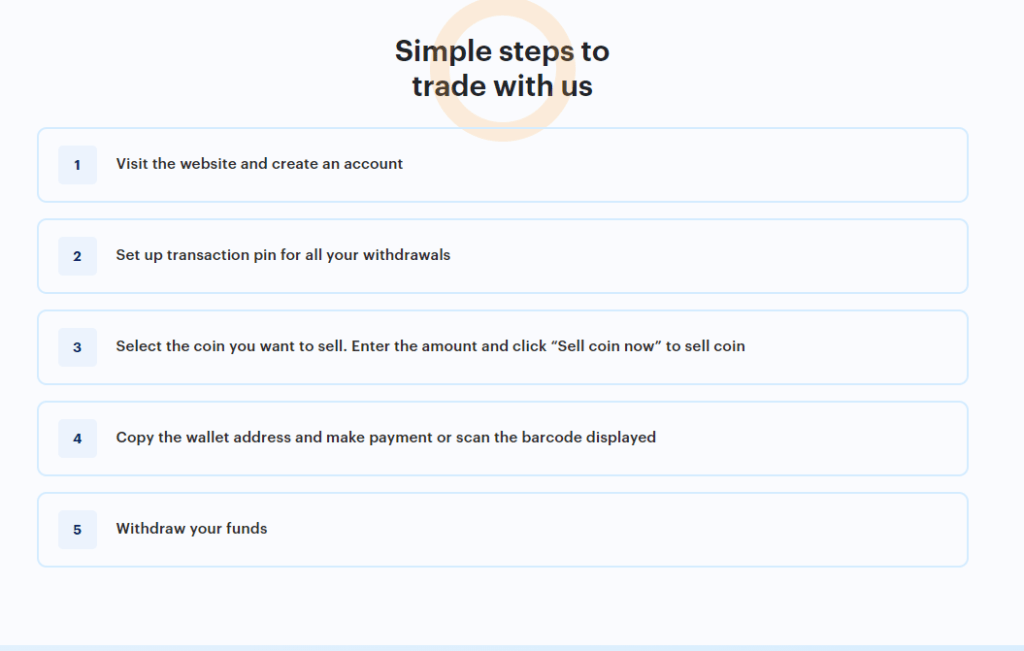 Tradeable Cryptocurrency On Dart Africa
Bitcoin
Ethereum
USDT
USDC
BUSD
Also Read: How To Trade Cryptocurrency In Nigeria In 2023
A Nigerian-based Punch Newspapers reported this news on Dec. 18 2022, following an interview with Nigeria's House of Representatives Committee on Capital Markets Chairman Babangida Ibrahim.
The Nigerian government will reportedly pass a law that will recognize the usage of Bitcoin and other cryptocurrencies as a means to keep up to date with "global practices", to further strengthen the country's investment sector.
According to the report, the local Securities and Exchange Commission will be able to "recognise cryptocurrency and other digital assets as capital for investment" if the Investments and Securities Act 2007 (Amendment) Bil is passed into law.
This as after almost 2 years after the Nigeria government banned all crypto activities in February 2021, with the Central Bank of Nigeria (CBN) ordering Nigerian crypto exchanges and service providers to stop operating and commanding banks to close the accounts of any individuals or organisations found to be engaging in trading cryptocurrency.
But Ibrahim — who served as Nigeria's president between 1985 and 1993 — insists that the passing of the law isn't a u-turn on the ban but rather a secondary review of what is within the scope of the CBN's powers.
"When cryptocurrency was initially banned in Nigeria, the CBN discovered that most of these investors don't even use local accounts. So, they are not within the jurisdiction of the CBN. Because they are not using local accounts, there is no way the CBN can check them," he explained.
Nigeria also recently entered into early-stage discussions with cryptocurrency exchange Binance in September to develop a crypto-friendly economic zone that will aim to support crypto and blockchain-related businesses in the region.