Trade Cryptocurrency In Nigeria: Bitcoin and other cryptocurrencies have become a recurring theme in global economic news, this can be positive insights like discoveries in the crypto world or a positive price change and sometimes in a negative sense like the recent trend of fall of cryptocurrency price and the recent FTX scandal.
Trade Cryptocurrency In Nigeria
However, this hasn't stopped Nigerians from gearing up for the use of cryptocurrencies and making them a part of the mainstream economy. According to the reports of Chainalysis, Nigeria ranks sixth in the 2021 global crypto adoption index. The mass adoption of cryptos in Nigeria has led to the establishment of several trusted cryptocurrency exchanges in the country.
What is a Cryptocurrency
Cryptocurrencies are decentralised digital currencies that can be transacted between various parties. These currencies are not physical and exist only as digital asset that exists and remains as data. They allow a person to send money just like they would send an email, with much faster transaction times than using a bank, plus minimal fees, no necessary credit cards, and no intermediary adding on charges.
The joint record-keeping process is called a "Blockchain". It is public and is distributed across a vast network called Nodes, and every Node has a copy of the ledger and its transactions, which creates a community of trust. Each cryptocurrency is individually identifiable and programmable based on a very complex digital code and this also helps in verifying transactions.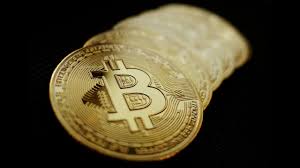 While Bitcoin is not the only cryptocurrency on the market, it is indeed the first successful attempt and most popular one and stands as the digital "gold standard" within the industry. The technology behind cryptocurrency holds a large part of its value -the secure way to identify a transaction and the way to transfer funds.
There is a range of altcoins, which are alternatives to Bitcoin and growing in market share and value, and therefore are worth taking note of too. Some of the top-ranking altcoins include Ethereum, Litecoin, Dogecoin, Bitcoin Cash, Bitcoin Gold, and USDT to name a few.
How To Trade Cryptocurrency In Nigeria
The first step is to get a trusted platform to trade your cryptocurrency. There are lots of cryptocurrency exchange platforms in Nigeria, and no platform does it better than Dart Africa. A modern yet minimalistic platform that allows a seamless exchange of cryptocurrencies like Bitcoin, Ethereum, USDT, USDC and BUSD.

Why choose Dart Africa
Dart Africa is a trusted and reliable exchange platform known for its fantastic trade rate for buying cryptocurrencies and its fast payment time. With a focus on customers' ease and ultra-fast payment time, we stand out from other buyers of cryptocurrencies in the crypto exchange market.
At Dart Africa, we offer the fastest payment system thanks to our fully automated exchange system which makes the payment system a pleasant one for our customers. Payments to customers are processed within a few minutes, once the cryptocurrency transaction is confirmed the corresponding Cedis or Naira amount will be sent to your Dart Africa wallet, and you can then send the funds to your connected bank account. Dart Africa has proven to be a fast and reliable crypto exchange platform.
Also Read: Easiest Way To Trade Your Bitcoin In Nigeria Or Ghana
Dart Africa is for you if:
You are looking for fast payment for your crypto
For a favourable trade rate on your crypto
A platform that is easy to navigate and use
You want a platform with zero probability of scamming you
How To Trade Cryptocurrency On Dart Africa
– You need an account on Dart Africa to sell your crypto coin. For existing users, you can simply log in with your credentials.
If you are new to our platform, create an account with a
valid email address
phone number
preferred username &password.
– On your first login, you will be asked to set up a 4-digit PIN, which will be used to authenticate transactions on your account.
– On your account dashboard, there is a sell coin interface in a grid layout. Input the coin type you want to trade and the amount in units or dollars. The coin calculator will convert it to your local currency (Naira or Cedi). Note; the minimum dollar amount of crypto you can trade on Dart Africa is $20.
– After you click on "sell coin now", the system will provide a wallet address to send your crypto to including the right information to ensure a successful and valid transaction. You will be credited based on the amount of crypto you send to the address provided not what you input on the coin calculator.
– Your account will be credited within minutes of verifying the cryptocurrency transaction by our team. Note, the time taken to complete crypto transactions varies from one another, while USDT might be completed within 2 minutes or less, Bitcoin might take up to 15 minutes or more than that, it's all up to the blockchain.