Best Bitcoin Exchanger In Ghana: Cryptocurrencies are the new form of investment or store of value around the world and African countries are also actively involved. Ghanaians tried exchanging their Bitcoin directly with their Bank but couldn't get enough out of their banking system. Cryptocurrency puts you in complete control of your finances, devoid of the rules and regulations of any government control or central authority.
Best Bitcoin Exchanger In Ghana
By trading Cryptocurrency, there is room to make a profit and loss can also be incurred just like any investment or business. The cryptocurrency market is a highly volatile one, prices change a lot and if you are familiar with the market trend enough you will be able to make a profit. The growth of Bitcoin has been volatile in its entirety.
When it was first introduced in 2008, its value was less than the fraction of a penny. In recent years, the value has increased exponentially to over $50,000+. That means if you had held bitcoin for significant years now, you would be a millionaire if not a billionaire by now. 
Crypto trading is the best for long-term investment. However, if you decide to sell your cryptocurrencies, the best platform for crypto exchanges in Ghana is Dart Africa.
Dart Africa is a fully automated cryptocurrency exchange platform that allows you to sell your Bitcoin for naira at the highest rate possible. To get the naira amount of what you will be getting for your Bitcoin use the Dart Africa exchange rate calculator.
Dart Africa is the leading cryptocurrency exchange platform to sell all types of coins including Bitcoin. Dart Africa has been able to bridge the gap between customers' expectations and the service delivered. If you sell your Bitcoin on Dart Africa's website, payment is instant.
When you trade with Dart Africa you will be offered the best rate in the market. Dart Africa has proven over the years that its rate is among the best if not the best in the market. Our system automatically updates the exchange rate with the best one in the market to make sure our clients are always making more profit. You can check out rates for Bitcoin and other altcoins using Dart Africa's rate calculator. With Dart Africa, you will always make a profit at the rate we offer.
The payment time is another factor that helps us serve our customers better. As stated earlier Dart Africa runs an automated exchange platform, payments are made within a few minutes of confirming the cryptocurrency transaction. After you login into your Dart Africa account and you send the crypto to the address provided, either by manually copying the wallet address or scanning the bar code, once the transaction is confirmed, you will immediately receive payment.
How To sell Your Bitcoin on Dart Africa
Before you can sell any cryptocurrency on our platform you have to have an account with us. Sign up with your correct credentials (Email and phone number) or log in with your Emal Address and password if you already have an account.
Fill in your bank account information.
Once you are logged in, click on sell on your account dashboard.
Select Bitcoin as your preferred cryptocurrency if you are selling Bitcoin or other altcoins displayed if you want to sell other coins. Select the amount of crypto you want to sell and the prevailing dollar and Naira price will be provided. Click on sell coin now
Complete the transaction by sending the bitcoin to the wallet address provided either by manually inputting the wallet address or scanning the bar code.
Once our system confirms your transactions, funds will be sent into your account within minutes
How to protect your crypto wallet and cryptocurrency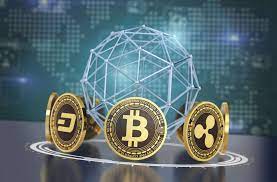 To prevent being hacked, make sure your device is running on an up-to-date antivirus to protect your devices from malware and spyware alike.
Be on the watch for Phishing emails requiring you to do anything funny or what a typical Exchange Wallet won't ask of you, like using your Private Key to verify your account or other funny stories.
If you have a large asset of Bitcoin, we advise you to keep the larger percentage of it in a Cold Wallet, cause it is hard to hack since it is not stored on the internet. ( The difference between Hot and Cold Wallet is that Hot wallet is connected to the internet so just like everything on the internet, it is prone to hacks, while Cold wallet is not on the internet).
If you are using a Wallet Exchange App, verify it is the authentic one, since they are lots of duplicates on the internet that are just after your private key.
Be sceptical of NFT projects you connect your Bitcoin wallet to as some projects are purposefully set up to hack wallets.