Best Platform To Sell Litcoin For Naira
Best Platform To Sell Litcoin For Naira: Litecoin (LTC) is a cryptocurrency created from a division in the Bitcoin blockchain in 2011. It was originally designed to address the developer's worries that Bitcoin was becoming too centrally managed and to make it challenging for largescale mining firms to gain leverage in mining cryptocurrencies. While eventually unsuccessful in stopping enterprise miners from taking over the larger share of Litecoin mining, the cryptocurrency has revamped itself into a minable coin and a peer-to-peer payment system.
Litecoin Maximum Supply
Litecoin was released with 150 pre-mined coins and is programmed to have a total supply of 84 million coins. The cryptocurrency's blockchain develops a new block every 2.5 minutes. The Litecoin supply is devised to reduce with time to maintain the coin's value. As of April 2022, there are 14 million Litecoins left to mine.
Litecoin Halving
Halving refers to decreasing the reward given when a block's hash and the transaction information within the block are validated and a new block is completed. Halving decreases the number of Litecoins rewarded by one-half, which allows to slow down the creation of new coins.
Halving dates for LTC:
Aug. 25, 2015: 50 to 25 LTCs
Aug. 5, 2019: 25 to 12.5 LTCs
Aug. 23, 2023 (expected): 12.5 to 6.25 LTCs
If you have a Litecoin you are willing to sell for Naira, there is no better place to sell it than Dart Africa. Dart Africa is the leading cryptocurrency exchange platform to sell all types of coins including altcoins like Litecoin. Dart Africa has been able to bridge the gap between customers' expectations and the service delivered. If you sell your Litecoin on Dart Africa's platform, you will certainly get the best value for your Litecoin.
How to sell your Litecoin on Dart Africa;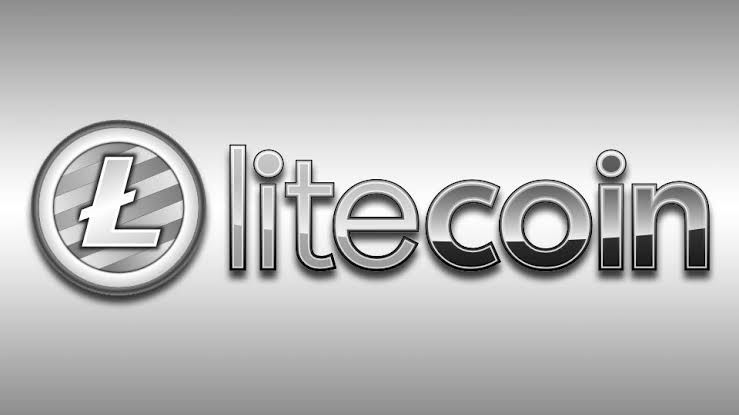 – To sell on Dart Africa you need to have an account with us. Create an account using your correct credentials, or log in to your account if you already have one. When you create an account, a verification email will be sent to the email you provided, to verify your account through the mail.
– On your first log in to your account, the system will ask you to create a PIN, make sure you choose a PIN you can remember. This PIN will be used to verify funds withdrawals from your account.
– You will see a nav menu on the left side of your screen, click on sell coin and input the crypto coin details. In this case, choose Litecoin as your preferred coin and enter the amount you want to sell, the expected Naira value will be displayed.
– Click on start trade and the system will automatically create a wallet address with a bar code, send the crypto to this address and funds will be sent to your account after 2 block confirmations. Note, that you can send any amount to the wallet address provided, the system will credit you based on the amount received.
– Click on Withdraw and add your account details after payment as being disbursed into your Dart Africa account to send the funds to your bank account. You can check your transaction history on your account dashboard to check if the funds have been sent to your account.
Download Dart Africa app on Google play store
About Dart Africa
We offer the best exchange rate for various cryptocurrencies in the crypto market. We have integrated on our platform a coin calculator that automatically updates along with the industry price of various crypto coins. You can check for the currency exchange rate of Litecoin using our coin calculator feature. With Dart Africa, you will always make a profit at the rate we offer.
Another trading feature that complements our amazing exchange rate is how fast payments are made. We run an automated payment system that disburses funds to customers' accounts within a few minutes of confirming transactions. Unlike other crypto exchange platform that takes days sometimes weeks to pay customers, our payment system which is automated send funds to clients' account and the funds can be easily transferred to their bank account. Sell your Litecoin to Dart Africa today to receive the payment within minutes.
You can access our service via our website and our mobile app. Both the website and mobile are designed to make it easy for prospective customers to easily navigate. Our team have been able to come up with a website and mobile app with an amazing interface that is pleasing to the eyes coupled with ease of navigation. The platforms are designed so both newbies and professional crypto traders can easily sell their coins.
There is a support system that is available 24/7 on our website in case you run into any problems navigating the website or selling your cryptocurrency. Since customer satisfaction is paramount to us we have designed a system that will attend to any of your needs regarding selling your Litecoin or any other coin.