Site To Trade USDC In Ghana: Ghana, which is one of the fastest-growing African nations is home to some of the top cryptocurrency trading platforms. The West African country is one of the several African countries where crypto trading is booming. Ghanaians have been heavily involved in trading cryptocurrency to make profits and gain a market edge in recent years.
In this article, we'll focus on the best site to Trade USDC and cryptocurrency as a whole in Ghana. The exchange platform that will be suggested is known to be efficient and reliable for crypto trading.
Site To Trade USDC In Ghana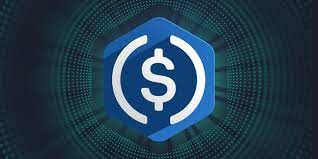 What Is USD Coin?
USD Coin (USDC) is a type of cryptocurrency (digital currency) that is fully backed by U.S. dollar assets. USDC is more like a tokenised U.S. dollar, with the value of one USDC pegged 1:1 to the value of one U.S. dollar i.e. it is 100% backed by the US dollar. The value of USDC is designed to remain stable, making USDC a stablecoin.
Stablecoins are commonly backed by reserve assets like dollars or euros to achieve price stability. The price stability of USDC contrasts sharply with the notorious price fluctuations of other cryptocurrencies like Bitcoin and Ethereum.
The Advantages of Trading with an OTC Market Desk
Liquidity: Liquidity is the prime factor as far as an over-the-counter trading platform is concerned. Trading cryptocurrencies through an OTC trading market minimises the risk of price spikes, given that most OTC trading markets can trade large amounts of crypto.
Confidentiality: OTC trading markets exchanges are a one-to-one affair, thereby offering slim chances for third parties to come between a transaction or know them. This makes exchanges within this space essentially private. As such, customers can run their transactions without any fears or threats.
Direct Transactions: With OTC trading markets, buyers and sellers are empowered to make direct trades void of third parties and without any restrictions. This directly solves the problem of scam schemes that most often act under the banner of third parties, commonly referred to as "plugs". With direct transactions, buyers can trace their sellers.
Where To Trade Your USDC
Whether you are in Nigeria or Ghana, the best place to trade your USDC is Dart Africa. Dart Africa is a modern cryptocurrency exchange platform that promises a favourable exchange rate and a good exchange service. Selling USD Coin and other crypto coins for cash is easy with Dart Africa. The process of converting your USD Coin to cash has been simplified to suit both professionals and newbies. Cash is paid out instantly once your coin is confirmed.
Reasons to choose Dart Africa:
Favourable Exchange Rate: the crypto market is plagued with constant changes in price (except Stablecoins), hence the exchange rate tends to change with time. At Dart Africa, we make sure the exchange rates are always good for our customers' bottom line. No matter the prevailing crypto or economic condition, we make sure to offer a fair enough rate to our customers. Stop trading your crypto assets at a loss by selling your cryptocurrencies at Dart Africa. You can use our coin calculator feature to check the prevailing exchange rates.
Fast Transaction Time: Apart from our exchange rate, as a customer-centric firm we try to understand the needs of our customers, and one thing we have noticed from our survey is that no crypto trader wants delayed payment. The crypto world is a fast-paced one and so are our customers. We process payment in local currency into our customers' wallets within 5 minutes of verifying the cryptocurrency transaction. At Dart Africa, you receive payment almost immediately after making a trade.
Customer Support: our platform is equipped with an industry-standard customer support service. We understand that they might be an issue sometimes when customers try to trade their crypto coin or need to enquire about a specific service before committing to a trade. We have a 24/7 customer support system to resolve all issues you might encounter.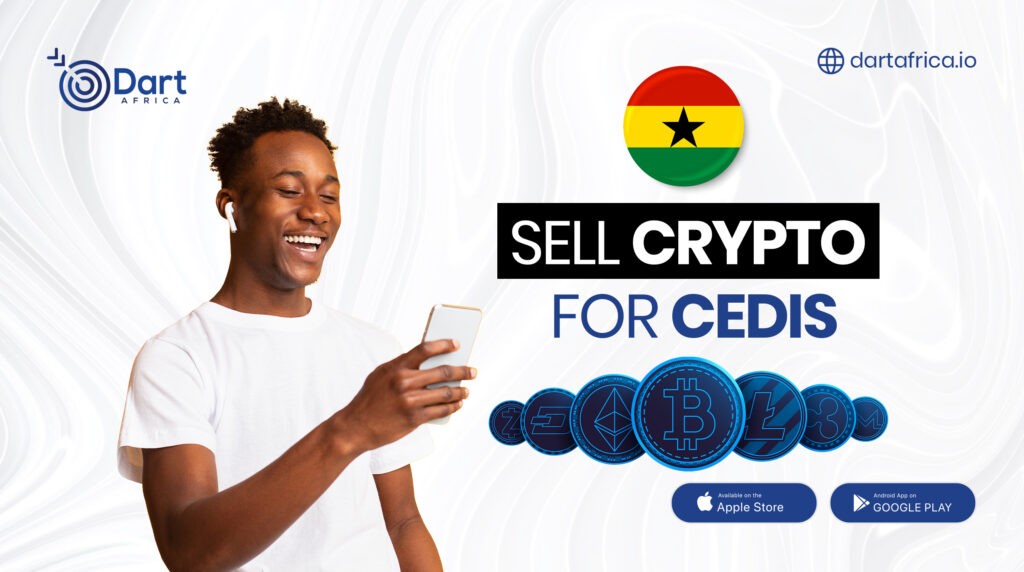 Cryptocurrencies traded on Dart Africa
Bitcoin
Ethereum
BUSD
USD Coin
USDT Tether
Also read: Most Secure Way To Trade USDT In Nigeria
How To Trade USDC In Ghana
Go to Dart Africa's website or download the mobile app.
Log in to your account with your credentials or create an account if you don't have one.
Navigate to the sell coin interface on your account dashboard.
Click on Sell Coins.
Select USDC as the cryptocurrency you want to sell in the coin column.
Enter the volume of the USDC you want to sell, and the corresponding USD and Cedi amount will be displayed in columns. Note: the minimum dollar price of BTC or any cryptocurrency you can sell is $20.
Click on sell coins now.
A wallet address will be provided coupled with a QR code. You can send the crypto amount you selected from the step above by manually inputting the address or by scanning the QR code. Your Dart Africa wallet will be credited immediately after the crypto transaction is confirmed.