DStv self-service is a highly convenient and reliable customer care service provided by Multichoice Africa Limited. DStv Nigeria falls under the umbrella of Multichoice Africa Limited, a satellite cable TV company based in South Africa. Consequently, a significant portion of the Nigerian population benefits from this advanced Digital Satellite Television service.
DStv Self-Service Short Code
The DStv self-service short code is *759#. Be sure to dial from the mobile number registered on our system.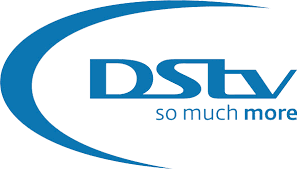 What You Can Do With the DStv Short Code
You can check your subscription due date
Pay for your DStv account subscription
Clear payment-related (E16 and E30) error codes
Update your account personal details
Check prices of packages and more
DStv Packages In Ghana
DStv Ghana Premium Package costs GHS 330/month with 185 channels
DStv Ghana Compact Plus Package cost GHS 20/month with 172 channels
DStv Ghana Compact Package costs GHS 135/month with 165 channels
DStv Ghana Family Package costs GHS 70/month with 139 channels
DStv Ghana Access Package costs GHS 40/month with 124 channels
DStv Ghana Great Wall Africa Bouquet GHS 50/month with 12 Channels
Why DStv Is Not Working After Subscription
Your DStv will like not work after subscription if the decoder was not turned on or your smart card was not in the decoder when you made payment.
You can clear this code with DStv self-service.
DStv Error Codes FAQs
Q: Why do I have an E16 Error on my TV screen?
E16 is a decoder error indicating issues with viewing desired channels. It occurs if subscriptions are unpaid or underpaid, trying to access unauthorized channels, or due to outdated decoder software. Keeping the decoder powered on after payment prevents this error. Faulty installations may also cause E16; you should check signal quality.
Q: What can I do to prevent an E16 error?
An E16 error can be prevented by making the correct payment for your subscription
and ensuring your decoder is powered on when you make the payment.
Also Read: How To Clear Error Code On Gotv In Ghana

Q: How do I check the balance on MyDStv mobile app?
• Input login credentials and sign in to the MyDStv app
• Land on the dashboard where the balance due will be displayed
Q: How do I check my balance on the DStv self-service website?
• Input login credentials and sign in to the DStv self-service website
• Land on the dashboard where the balance due will be displayed