Are you in Ghana and use DStv? In this post, we will share the list of channels for each DStv package and the corresponding price.
This guide offers comprehensive information for DStv users in Ghana, aiding them in selecting the most suitable subscription package. It includes up-to-date and reliable details on DStv packages, channels, and pricing. DStv Ghana encompasses users within Ghana, near its borders, or those who purchased their DStv decoders from MultiChoice Ghana.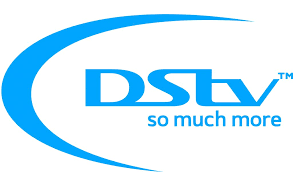 DStv Packages In Ghana and Prices
It's essential to comprehend the channels and prices of DStv Ghana packages to choose the right one for your household or business. If you find your current choice unsatisfactory, you can easily upgrade or downgrade your package as needed.
In Ghana, there are about 6 DStv packages, here are the prices of every package;
1. DStv Premium (Over 150 channels and 38 HD channels) GHS 600pm
Highlights:
Blockbuster movies channels
Award-winning series
Complete sport channels
Get Showmax service at no additional cost
2. DStv Compact Plus (More than 135 channels and 30 HD channels) GHS 380pm
Highlights:
Best sports coverage including, Champions League, UFC and NBA
Award-winning documentaries and docuseries
International series and movies
3. DStv Compact (Over 120 channels and 20 HD channels) GHS 255pm
Highlights:
Major European (Premier League, La Liga & Seria A) football coverage.
International movies and reality shows
Local and international news
All kids and educational channels
4. DStv Family (95+ channels and 10 HD channels) GHS 130pm
Highlights:
Family tailored entertainment
Documentaries, lifestyles and music
Major European League football coverage
Hollywood and novella series
5. DStv Access (Over 75 channels including 7 HD channels) GHS 70pm
Highlight:
Movies on Africa Magic Epic and M-Net Movies
Selected football games on the SuperSport channel
Kinds and educational channels
Local and international music
5. DStv Padi (Over 40 channels) GHS 45pm
Highlight:
Local content on Akwaaba Magic Abusua
Lots of Drama series
Lifestyle shows
International and local news

Also Read: DStv Ghana Self-Service Short Code
How To Upgrade or Downgrade DStv Packages
Upgrade/Downgrade Package Online Using your DStv Account:
Login to your DStv online account with the phone number or surname you used to register your DStv account and input your smart card number/IUC
Tap on "change package" on your DStv account dashboard
Select the package you want to upgrade or downgrade to.
Tap "next" and your DStv package will change
Upgrade/Downgrade Package using the MyDStv App:
Log in with your surname and IUC number to the MyDStv App
Click on "view all packages" and click on "current package".
Click on "Change package now". Choose the package you want to change to and click on "Next".
You will see a success message which will indicate the package your account has been upgraded or downgraded to.