DStv is currently the entertainment hub in most African homes, thanks to the wide array of programs available to viewers, from News, Music, Movies, Documentaries, and Reality TV shows to various types of sports. One thing faced by DStv users is the need to renew their package subscription every month. In this article, we will discuss how you can renew your DStv subscription with the USSD code. 
DStv has multiple payment options some of which are, Bank payment, USSD code and Internet Banking. Most of the payment options require you to have an internet connection or visit a physical location except the USSD payment option.
With the USSD payment option, you simply need to dial the required USSD code on your mobile phone.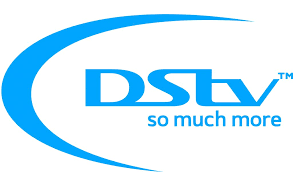 How To Pay For DStv Subscription With USSD
Note that this payment option requires you to have a mobile payment platform like MTN Mobile Money, Vodacash, AirtelTigo and the like to be successful.
Paying With MTN Mobile Money:
Dial *170# on your MTN line
Choose "pay bill" from the list of options
Selct "DStv"
Enter your IUC or Smartcard number
Enter Amount – make sure it is the correct amount for your DStv Package
Enter your PIN
You will receive a confirmation message from MTN.
USSD codes for other Mobile Money providers
AirtelTigo – *110#
Vodacash – *110#
ADB customers – *767#
All networks – *389*5#
How To Pay For DStv Subscription With eTranzact
The eTranzact BankIT solution allows you to pay for your subscription, directly from your bank account, online and on mobile.
To pay online, on the DStv website:
Select Country, input the Smart card number and click on the "VERIFY" button
Click "VIEW BALANCE AND PAY" to proceed to the payment summary page showing the date and amount due for payment.
Click "PAY" to proceed to the Payment Subscription page showing the Account Holder's details.
Select the "eTranzact" Payment Option and select "BankIT".
Input the Bank account number and select your preferred Bank.
Generate a 6-digit passcode and submit details
Dial *389*00# with the phone number registered with the nominated Bank to receive an OTP.
Input the OTP in the space provided and click PAY.
Ghana DStv Packages And Prices
Premium  150+ channels and 38 HD channels – GHS 600pm
Compact Plus 135+ channels and 30 HD channels – GHS 380pm
Compact 120+ channels and 20 HD channels – GHS 255pm
Family 95+ channels and 10 HD channels – GHS 130pm
Access 75+ channels and 7 HD channels – GHS 70pm
Padi 40+ channels – GHS 45pm

Also Read: How To Upgrade DStv Subscription After Payment
How To Check DStv Subscription Due Date With USSD Code In Ghana
Follow these steps to check your subscription due date in Ghana using the USSD code;
Dial *759# on your mobile phone
Choose option "1" for DStv from the menu
Choose the option "4" for account renewal from the next page
Input your smart card number or IUC
Your account information such as name and subscription due date will be displayed.