DStv (Digital Satellite Television) is the most popular direct broadcast satellite service in Sub-Saharan Africa, owned by MultiChoice, the same company that owns GOTV. DStv broadcasts different arrays of television networks and entertainment hubs, the higher the DStv subscription the more networks you have access to.
If you are on a lower DStv package, the good news is that you can easily upgrade it to have access to more television networks. Before we dive into how you can change your DStv package, let's look at the various DStv subscription prices and Channels.
DStv Subscription Prices And Channels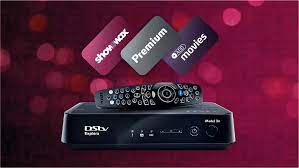 DStv Premium NGN 24,500/Month
160+ Channels
38 HD Channels
Highlights:
Latest Blockbuster Movies
Popular Award-winning series
Complete sports offerings with 16 SuperSport Channels
Get Showmax's streaming service at no additional cost
Compact Plus NGN 16,600/Month
145+ Channels
30 HD Channels
Highlights:
Best Nigerian TV shows on African Magic Showcase
Best football coverage including Champion league
More Sports with UFC and NBA
Award-winning Documentaries
Compact NGN 10,500/Month
130+ Channels
20 HD Channels
Highlights:
Premier League, FA Cup, Carabao Cup
International and Nigerian movies, series and reality shows
All Kids and educational channels
Best local and international news
WWE Wrestling 24/7 channel
Confam NGN 6,200/Month
105+ Channels
10 HD Channels
Highlights:
Family Entertainment
Music documentaries and Lifestyle Channels
La Liga, Serie A, Europa League
Movies, Series, dramas and cartoons for kids
Yanga NGN3,500/Month
85+ Channels
7 HD Channels
Highlights:
Movies on Africa Magic Epic and M-Net Movies
Premier League, La Liga, and Serie A games on SuperSport Football
Great Kids and Educational Channels
Local and International Music
Padi NGN 2,500/Month
45+ Channels
1 HD Channel
Highlight:
Nigerian programs on free-to-air and Africa Magic channels
Kids, Movies, Music and Educational Channels
Sports news on SuperSport Blitz
Local and International news
What To Know Before Changing Your DStv Package
Prior to proceeding with the steps for changing your DStv package, it's crucial to consider –
– Waiting for your active subscription to expire: It's recommended to wait until your current DStv subscription expires. This precaution helps prevent making a double payment for DStv services during the package change process.
How To Upgrade DStv 
There are three major methods to upgrade your DStv package; Online through your DStv account, the MyDStv App, and Using the DStv WhatsApp bot.
Upgrade Package Online With Your DStv Account
The first thing you need to do is log in to your DStv account online through the self-help portal. Follow the steps below to do this;
Visit https://www.DStvafrica.com/en-ng/dashboard on your mobile phone or computer.
Enter the phone number or surname you used to register your DStv account.
Input your DStv smart card number/IUC.
Click on "Log In".
Follow these steps to Upgrade the DStv package;
Tap on the "Change package" On your DStv account dashboard.
Select the package you want to upgrade to.
Tap "Next" and your DStv package will change.
Upgrade Package Through The MyDStv App
Visit Google Play or the App Store to download the MyDStv App.
Login to your DStv account with your phone number, surname and DStv Smartcard number.
Tap on "View all packages". Tap on your current package, and the "Change package now" button will appear.
Tap on "Change Package Now", Choose the new package you want to upgrade to and tap on "Next".
A success message will pop up if your package has been successfully upgraded.
Via WhatsApp Bot
The first thing to do is to log in to your DStv account using the WhatsApp bot, follow the steps below to do that;
Using your mobile phone, go to https://www.DStvafrica.com/en-ng/dashboard.
Choose your country (Nigeria) from the top corner of the website.
Locate the WhatsApp icon located on the bottom left corner of the site. Click on it.
Choose the option "Open with WhatsApp." This action will open a chat with the official DStv WhatsApp account. The chat message box will contain the message "Hi DStv.".
Send the "Hi DStv" message using WhatsApp and you will get a reply asking you to send your smart card number.
After sending your smartcard number, you will be asked to enter your surname or mobile phone number.
After sending your surname or mobile number on WhatsApp, you will be automatically logged into the DStv WhatsApp account. At this point, you'll have the capability to perform various actions related to your DStv account.

Also Read: Loan App Review: Is Flypay Legit?
Upgrade Your DStv package Via WhatsApp
After you have successfully logged in your DStv account via WhatsApp:
On the DStv WhatsApp chat, reply with 0 and Choose "Change Package" from the options presented
Choose the package you want to upgrade to.
(Make sure you always reply by entering the number against the option you wish to access.)
Choose "yes" to confirm.