Flypay Pro is a well-known Nigerian loan application that claims to provide loans at competitive rates. While it appeals to those looking for swift financial assistance, a comprehensive assessment of the application's attributes, security protocols, and general user satisfaction remains imperative before deciding to use it. In this article, we will look at the legitimacy of the Flypay App and examine its offered functionalities.
Flypay Loan App
Flypay offers a wide range of loan products that will satisfy the needs of most customers. Loans range from ₦5,000 to ₦600,000.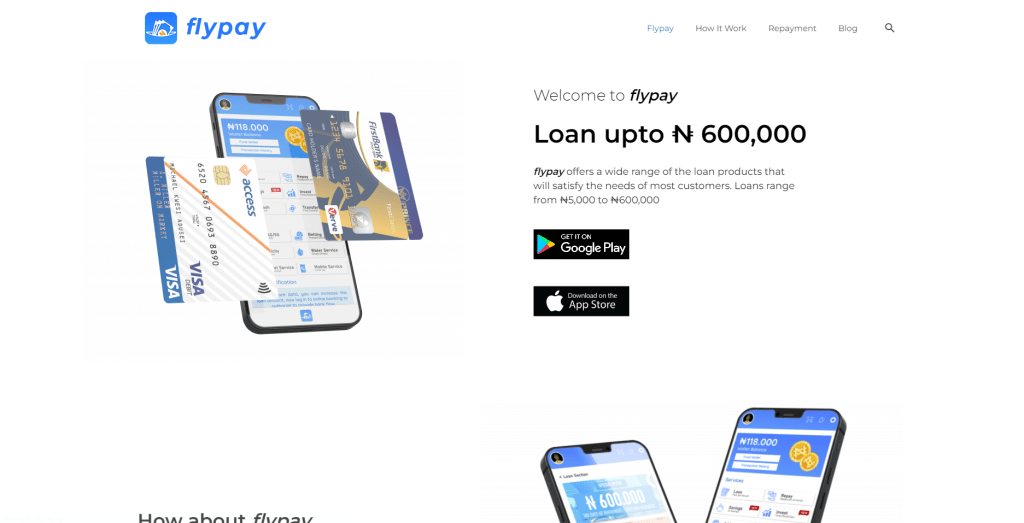 Flypay Loan Requirement
Must download and use the Flypay app
They will ask for your basic details such as name, phone number and more
You must a selfie of yourself which you may have to snap in real-time with your phone via the app
You need a Bank Verification Number (BVN)
You need bank account details
You need an ATM card that will be used to pay back the loan.
While linking your ATM card can be a convenient feature it also entails risks. When you link your bank card, you grant the app access to your bank accounts, potentially enabling direct deductions for payments. You must thoroughly understand the app's terms and conditions concerning payment processing and default consequences before linking your bank cards.
How Does Flypay Work?
Flypay is accessible via the mobile app. After registering, you can choose from various loan offers on the platform. You simply have to create an account after downloading the app. Provide your personal identification documents, proof of income, and bank verification numbers (BVN) to get your credit limit.
The amount you can get
They give up to ₦600,000 loan. However, at first, it is usually very low and as you pay back, you will get a bigger amount.
Their interest rate
Their loan interest rate can be between 18% to 36% depending on the amount of money loaned and the repayment period.
FlyPay Loan Tenure
The Loan Tenure fall between 91 days to 180 days and they believe that is the standard loan tenure stipulated by both Google Play Store and the loan authority in Nigeria.
Also Read: Is Aella Loan App Legit Or Scam?

Is Flypay Loan Legit
As of now, there have been no widespread reports of Flypay Pro being a scam app. Users have reported positive experiences, suggesting the app's legitimacy. However, it's vital to exercise caution and be aware that individual experiences can vary.
Flypay is approved by the Federal Competition and Consumer Protection Commission. Flypay is registered as Betterlending Company Limited, in case you want to check the list of approved loan apps in Nigeria.
To ensure a secure experience, it's advisable to regularly update the app, refrain from sharing sensitive data with unauthorized sources, and report any suspicious activities to the app's customer support.