In this article, we will focus on the Easyloans, a loan provider in Nigeria. We will cover questions like What is Easy Loan App?, Is Easy Loan App Legitimate?, Easy Loan App is safe or not? How Does the Easy Loan App Work?
What Is Easyloan App?
You might be familiar with the loan application called "Easy Loan" This platform claims that individuals can effortlessly secure loans at exceptionally low interest rates. However, our focus is not on its features at the moment; instead, we're examining the legitimacy of Easyloan to determine whether it is a genuine or fraudulent loan application.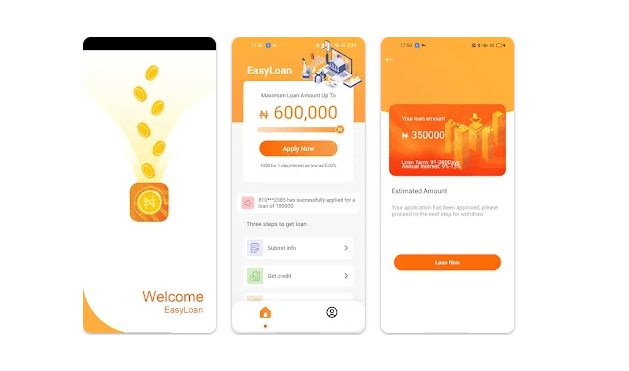 How Does Easyloan App Work?
Easyloan does not have an application on the Google Play Store, you can download the apk on a third-party website or apply for the loan on the Easyloan website.
Just like all loan platforms, you are required to provide some documents like BVN and identification details to apply for loans. Easyloan has a loan calculator that allows you to calculate the interest rate on different types of loan structures on the platform.
Is Easyloans Real or Fake?
Before we talk about whether Easyloans is legitimate or not, let's first look at the typical characteristics of Fake loan apps.
Characteristics Of Fake Loan Apps
No Accreditation And Licenses From CBN or Other Regulatory Bodies:
Legitimate loan apps operating in Nigeria should be accredited and licensed by the Central Bank of Nigeria (CBN), the regulatory authority overseeing all financial institutions within the country. If a loan app is not approved by the Central Bank or FCCPC ( Federal Competition and Consumer Protection Commission ), this is a major red flag as they can do anything with the information you provide to them during the application process. Here is a list of approved loan apps in Nigeria.
High-interest rates and hidden fees:
Fake loan apps entice borrowers with advertised low-interest rates; these often conceal exorbitant interest rates and hidden fees, which can lead to significant financial losses.
Not available on Google Play Store:
This is another indicator of fake loan apps, Google is cracking down on loan apps that have been reported fraudulent or not licensed by the Federal Government. So if you can't find your loan app on the Google Play Store, it is a red flag.
Absence of clear repayment terms:
Legitimate loan apps provide borrowers with clear and comprehensible repayment terms. If a loan app has ambiguous or unclear repayment terms, it serves as an indicator of potentially fraudulent activity.
Is EasyLoans Legitimate?
We currently can't vouch for the legitimacy of the Easyloans app as there are no clear indicators of it.
There is no record of Easyloans approval by CBN and it is not on the list of approved loan apps by the FCCPC. Easyloans application can't be found on the Google Play Store, we can't tell if it is because of Google's crackdown or if their mobile app is still in the development stage.
In summary, be cautious of getting loans from Easyloans because their legitimacy can't be confirmed.
Owing to fraudulent loan applications, numerous customers have lodged complaints regarding the misuse of their personal information by these lending entities. These companies have subjected customers to both physical and mental harassment for failing to meet loan repayment deadlines, which directly contradicts the guidelines set forth by the CBN.
Therefore, it is always better to not use these mobile loan applications.
Other reasons to consider when considering the legitimacy of Easyloan;
Requires upfront fee for loan disbursement.
Absence of an online presence. Authentic loan apps consistently maintain an online platform with a user-friendly interface, streamlining the loan application process.
Lack of substantial information about the loan company
Absence of proper licensing or certifications.
Lack of comprehensive terms and conditions of services.
Non-mandatory requirement of a CIBIL Score.
Subpar customer care service.
Negative reviews.
Substandardly designed app.
The founder's information is undisclosed.
Incomplete work details.
Also Read: Is Aella Loan App Legit Or Scam?

What To Do To Verify The Legitimacy of a Loan App
Check for reviews and ratings: Look for online reviews and ratings of the loan app to gain insights into other borrowers' experiences. Positive reviews and high ratings indicate that the loan app is legitimate. Be wary of excessively positive reviews, as some of it might be false and misleading.
Visit the company's website and social media pages: Legitimate loan apps maintain well-designed, up-to-date websites and active social media profiles. If a loan app has an outdated website or inactive social media pages, it is a red flag.
Check for accreditation and licenses: Legitimate loan apps are accredited and licensed by relevant authorities. The absence of these accreditations and licenses could be a warning sign of a fraudulent app.
Verify Permissions: When installing the app, review the permissions it requests on your device. Ensure they align with the app's functionality and purpose. Be cautious if the app requests excessive or irrelevant permissions.